Navy medic goes on shooting spree at Maryland Army base and injures two sailors
Frederick, Maryland – A 38-year-old Navy medic shot two people at a Maryland business park, then fled the scene and drove onto a nearby Army base, where he was killed by security.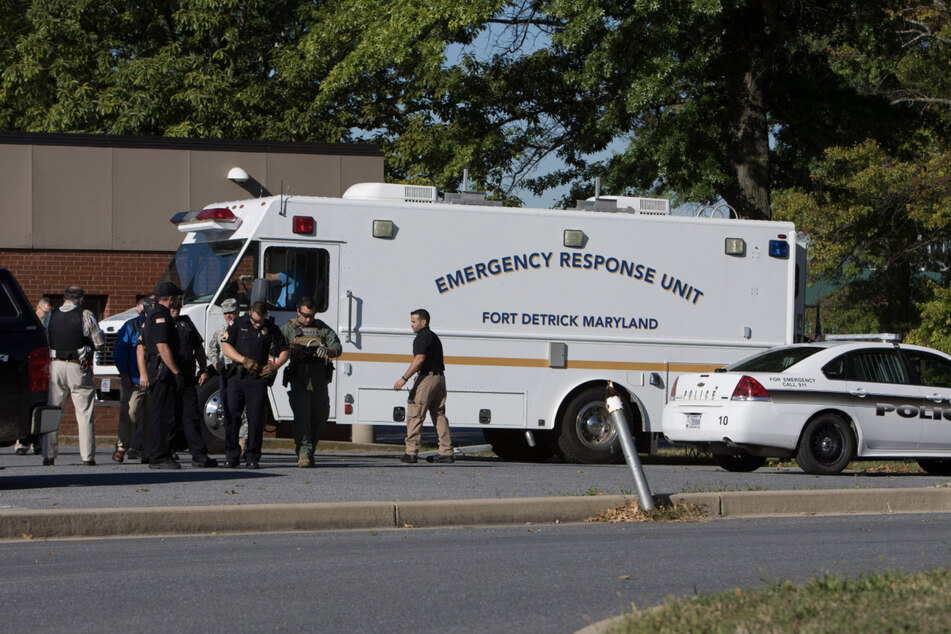 Fantahun Girma Woldesenbet was killed Tuesday morning at Fort Detrick Army Base after he entered a military institution building at Riverside Tech Park and shot two Navy personnel in the building before fleeing the scene to the base.
Brigadier General Michael Talley said in a news briefing that the Frederick Police Department was able to send out a "Be on The Lookout" (BOTL) report for the subject's vehicle.
When he arrived at the base's security gates, Woldesenbet was briefly questioned before driving directly through the gate and onto the base.
General Talley said that Woldesenbet brandished his rifle after having his vehicle stopped and approached by the base personnel, who then took action to "neutralize" him.
After 20 minutes of attempts to save his life, Woldesenbet was pronounced dead at the scene.
One of the two victims remains in critical condition at a nearby trauma hospital. The second victim is expected to be released from the hospital on Wednesday.

All individuals involved are active members of the Navy, but the exact motive for the shooting is still unclear.
Fort Detrick houses the US military's flagship biological defense laboratory. The 1,300-acre base has over 10,000 military and civilian personnel working on-site.
The Army base is a huge driving force in Frederick's local economy.
Cover photo: Screenshot / Twitter / DetrickUSAG