New Jersey man crashes car into police station while blasting Guns N' Roses
Warren County, New Jersey - A man is facing serious criminal charges after he "deliberately" crashed his car into a police station while blasting music by rock band Guns N' Roses.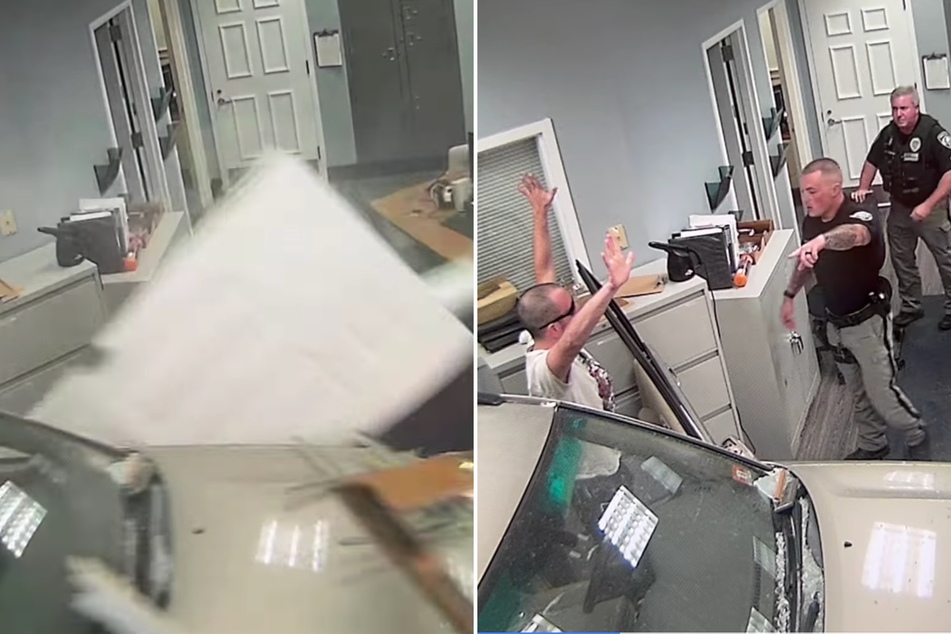 According to a statement released by the Independence Township Police Department, John G. Hargreaves (34) of Belvidere, New Jersey committed multiple offenses on Friday, September 20.
Around 6:17 PM in nearby Liberty Township, Hargreaves "deliberately crashed his gold Toyota SUV into the garage door of a private residence in an effort to scare or harass the homeowner, who the defendant knew."
Hargreaves then traveled to the nearest police station and "intentionally" drove through its front entrance, "causing significant damage."
The department later released surveillance footage of the crash where Hargreaves is seen "celebrating" before being apprehended by officers. All the while, "his car stereo blared the song 'Welcome to the Jungle'" by the rock band Guns N' Roses.
For the first crash, he faces single counts of burglary, criminal mischief, possession of a weapon for unlawful purposes, and harassment, each of which carries a minimum of three to five years in prison.
For the police station crash, he is being charged with causing widespread injury or damage as well as terrorism, which has a maximum penalty of life in prison.
Fortunately, no one was harmed in either of the two incidents.
Cover photo: Collage: Screenshots/Facebook/Independence Twp. Police