Florida students threaten to sue Ron DeSantis over African American Studies ban
Tallahassee, Florida - Three Florida students are planning to take legal action against Governor Ron DeSantis after he announced he would ban their Advanced Placement (AP) African American Studies course.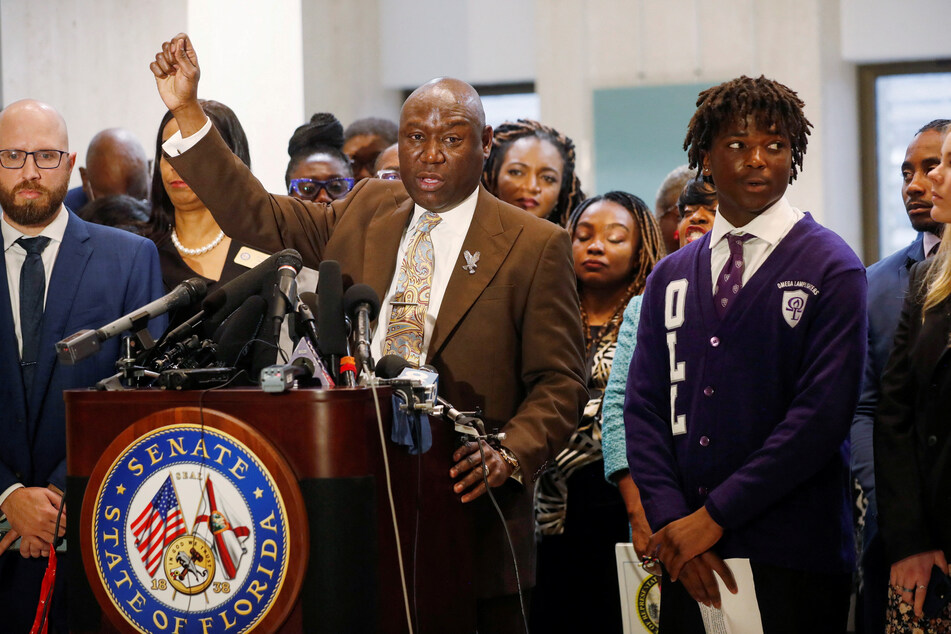 Civil rights attorney Ben Crump announced at a news conference in the Florida State Capitol that he would file a lawsuit on behalf of the three students and lead plaintiffs – Elijah Edwards, Victoria McQueen, and Juliette Heckman – if the course is not allowed to proceed as planned.
"Will we let Governor DeSantis or anybody exterminate Black history in the classrooms across America?" Crump said, according to The Hill. "What this really is about is saying you cannot exterminate us. You cannot exterminate our culture, and you can never exterminate the value of our children to this world."
Under DeSantis' direction, the Florida Department of Education sent a letter to the College Board saying the course violates Florida state law. The topics of concern to the far-right administration included intersectionality, Black queer studies, the Black Lives Matter movement, Black feminist literary thought, and reparations.
"Stealing the right for students to gather knowledge on a history that many want to know about because it's a political agenda goes to show that some don't want this – the horrors this country has done to African Americans – to finally come to light," McQueen said.
"Also, when students learn 'all the basics,' students learn just enough to get by, but don't have to consider the trauma that will forever be engraved in this country's history," she continued.
"My Floridian classmates and I are being deprived by not getting this course, and we feel that we should be able to make the decision of whether or not to take a[n] Advanced Placement African American history."
Cover photo: REUTERS