January 6 rioter who sat at Pelosi's desk gets four years in prison
Washington DC - The man who sat and put his feet up on then House Speaker Nancy Pelosi's desk during the January 6 riot at the US Capitol was sentenced Wednesday to four and a half years in prison.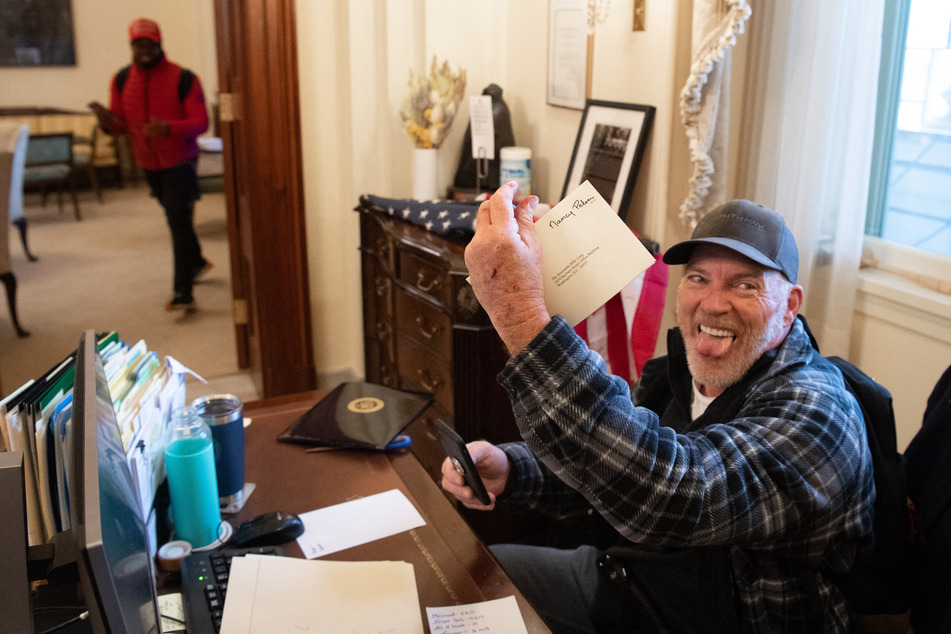 Richard Barnett (63) had been convicted on numerous felony and misdemeanor charges earlier this year.

He faced a maximum sentence of 47 years in prison, though prosecutors only argued for a seven-year term. The longest prison sentence imposed on a January 6 rioter so far is 14 years.
Barnett became one of the faces of the right-wing rendezvous when he was photographed lounging in Pelosi's chair. The California Democrat was the Speaker of the House at the time of riot.
"Hey Nancy, Bigo was here you b***h," he wrote in a note to Pelosi, using his nickname.
Barnett was easily identified and arrested days after the riot. In an interview at the time, he claimed he was pushed into Pelosi's office.
"I'll probably be telling them this is what happened all the way to the D.C. jail," he said.
Richard Barnett comes under scrutiny for actions toward police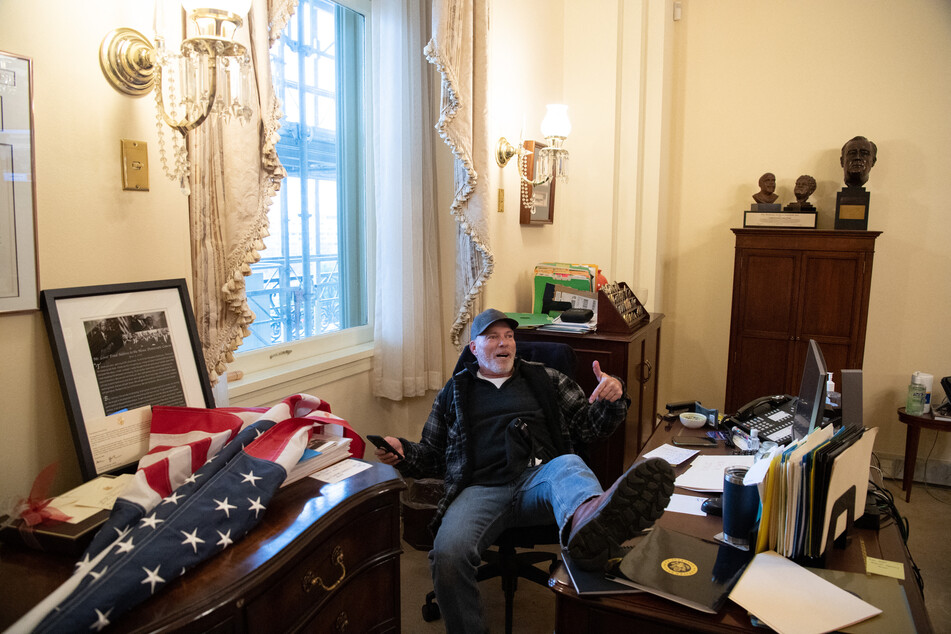 Whether or not Barnett was lying about being pushed in, he wasn't lying about sticking to the story.
Barnett continued to push that narrative during Wednesday's sentencing hearing, but the judge didn't buy it, according to CBS News.
Though Barnett was best known for kicking his feet up in Pelosi's office, prosecutors focused their case on another moment: When Barnett approached a police officer with a stun gun. He then told the cop to grab his American flag, which he'd left behind in Pelosi's office, and threatened to call in the mob if the officer refused.
Barnett was convicted of felony interfering with a police officer during a civil disorder for that incident.
"While you may regret having gone there that day, you have so far not shown any acceptance of responsibility," Judge Christopher Cooper said, according to CBS News. "You're too old for this nonsense."
Cover photo: SAUL LOEB / AFP