Eleven-year-old steals school bus and leads police on wild chase
Baton Rouge, Louisiana - An 11-year-old boy took a stolen school bus on a joyride and led a dozen police cars in a chase Sunday morning.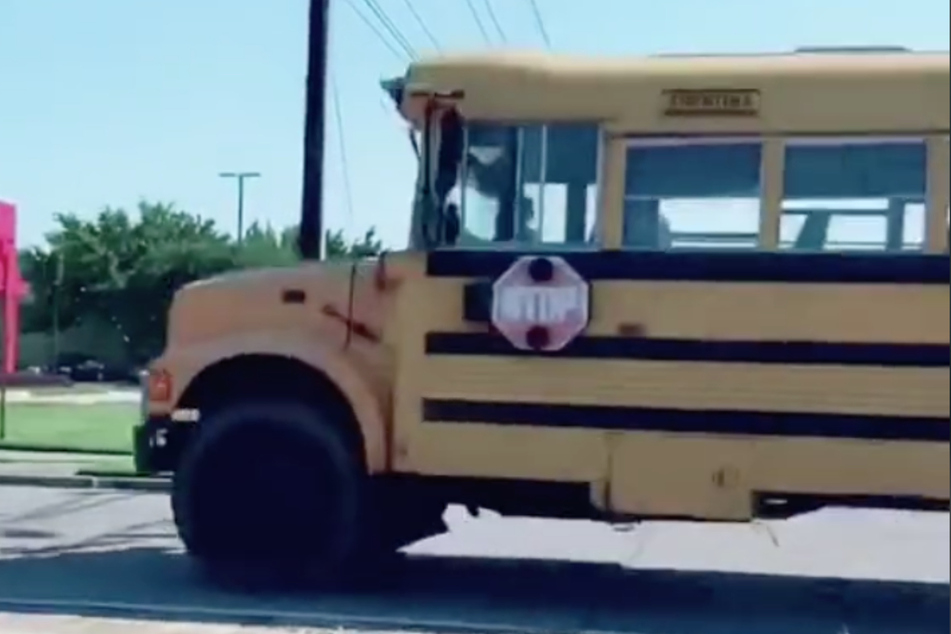 Local police in Baton Rouge were alerted to the scene around 10:45 AM, according to the authorities. 

For close to 45 minutes, they couldn't stop the child,  who drove across the city, crashing into other vehicles before his final stop.

Videos of the chase went viral on Twitter and TikTok. An eyewitness video of the speeding bus being chased by an entire fleet of police cruisers generated over 2.5 million clicks. 

The hunt ended at approximately 11:30 AM when the boy crashed into a tree in local resident Libby Smith's front yard. 
Smith told WAFB 9 that it wasn't "your typical Sunday afternoon occurrence." 
"I'm thinking what in the world is going on and my first thought is that it was a lot of kids on the bus. Thank goodness he was okay he was safe," she said.
Apparently, neither the 11-year-old nor other people were injured during the dramatic high-speed pursuit. 
Boy was handcuffed in garden and charged as a juvenile
Officers eventually handcuffed and arrested the boy in Smith's front yard. 

BRPD has charged the child, whose identity has not been revealed, with theft of a motor vehicle, aggravated flight, three counts of aggravated damage to property, and aggravated assault. The boy is being treated as a juvenile.

When asked why he stole the bus, he apparently told officers that he did it "just to do it."

Cover photo: tiktok.com/@lainetaylor