Federal sting op takes down website hosting 24 million stolen identities
Cyprus - Multiple federal agency cracked down on an illegal marketplace selling stolen social security numbers from 24 million US citizens.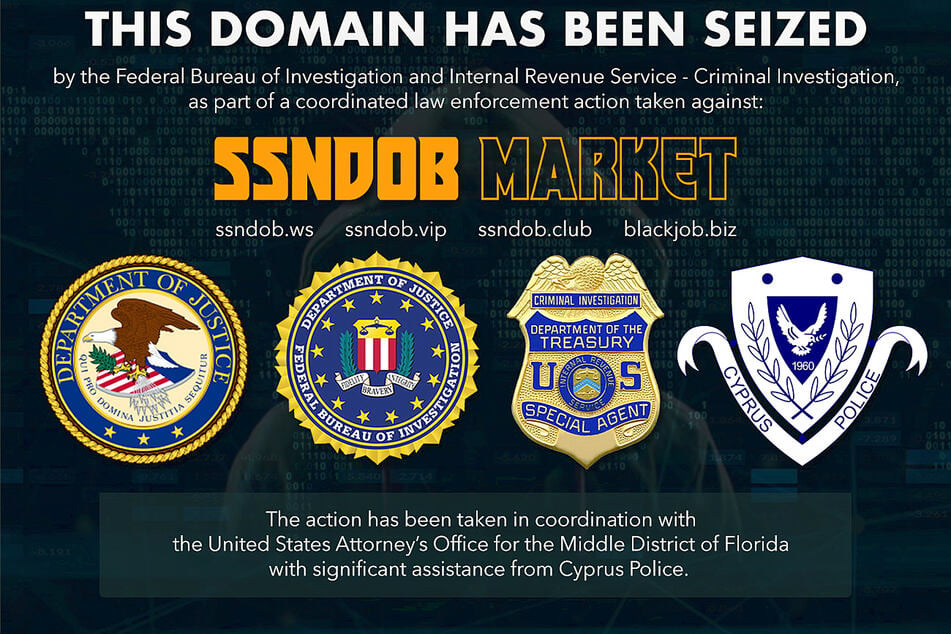 The FBI, the Internal Revenue Service (IRS), and the Department of Justice (DOJ) worked with the police in Cyprus to take down four website domains that hosted SSNDOB Market, according to TechCrunch and a statement from the DOJ.
Their takedown operation hit on June 7 and visiting the marketplace now only shows you a black banner and text that reads, "This domain has been seized".
The SSNDOB site made over $19 million dollars selling stolen personal info on the dark web, according to blockchain tech analysis company Chainalysis.
Most of that was in Bitcoin payments, which is a common use of the hyped-up cryptocurrency. Illegal services like ID fraud are one of the few uses of crypto at the moment, apart from volatile and risky trading.
Some payments came from crypto ATMs, others from trading platforms. Over $100,000 worth was sent from and to addresses connected with a credit card fraud marketplace Joker's Stash, which was shut down in 2021.
Illegal marketplace and crypto
"Identity theft can have a devastating impact on a victim's long-term emotional and financial health. Taking down the SSNDOB website disrupted ID theft criminals and helped millions of Americans whose personal information was compromised," IRS Special Agent in Charge Darrell Waldon said.
"Special agents with IRS-CI's DC Cyber Crimes Unit will continue to work with the US and international law enforcement community to end these complex scams, regardless of where the money trail leads them."
Chainalysis pointed out that this is only the latest in a string of operations targeting large-scale criminal activity on the dark web.
Cover photo: Screenshot/ssndob.club/seized banner