Los Angeles deputy filmed punching mother holding her baby
Los Angeles, California - The Los Angeles County Sheriff's Department has released a disturbing video that shows a deputy punching a mother that was holding her baby.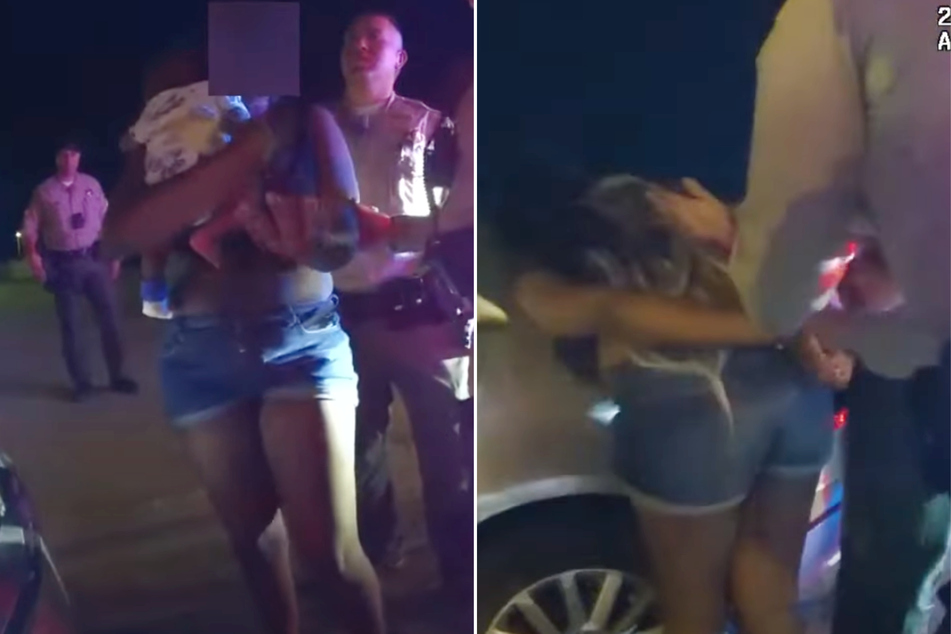 According to a statement from the department, deputies pulled over a vehicle for driving without headlights shortly before midnight on January 13, 2022.
The vehicle had a male driver and four female passengers, three of which were each holding infants in their arms instead of in car seats, and there was allegedly a smell of alcohol.
Officers made the "discretionary decision" to arrest the three women for felony child endangerment.
One mother refused to give up her child as multiple officers pleaded with her to do so. As things became physically aggressive and the woman continued not to comply, one unidentified deputy punched her in the face twice, forcing her to let go of the child.
The department released body cam footage of the incident on Wednesday after it came to the attention of Sheriff Robert Luna, who was elected sheriff in November, well after the incident took place.
"I found the punching of the woman and the circumstances completely unacceptable," Luna said during a press conference.
Luna says the officer involved has been relieved of field duty, and he has advised the department to direct the matter to the District Attorney for criminal consideration.
Cover photo: Collage: Screenshot/YouTube/@LACountySheriff