Armed man arrested at Justice Brett Kavanaugh's home after making death threats
Chevy Chase, Maryland - A California man carrying at least one weapon and burglary tools was detained on Wednesday by law enforcement in Maryland near Supreme Court Justice Brett Kavanaugh's home, according to a Washington Post report that cited people familiar with the investigation.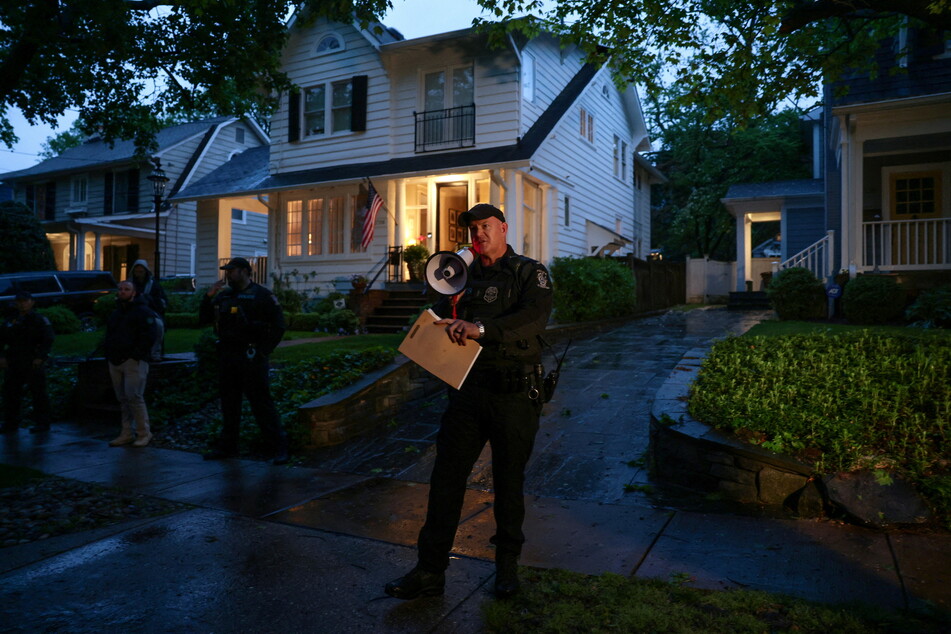 The man, described as being in his mid-20s, told law enforcement he wanted to kill Kavanaugh because he was angry about the leaked Supreme Court draft opinion that would overturn Roe v. Wade, which ensures a person's right to an abortion.
The information was passed on to the Washington Post by people familiar with the investigation who were speaking on the condition of anonymity.

"At approximately 1:50 AM today, a man was arrested near Justice Kavanaugh's residence," Supreme Court spokesperson Patricia McCabe said in a statement. "The man was armed and made threats against Justice Kavanaugh. He was transported to Montgomery County Police 2nd District."
The Washington Post's sources said that the individual was also upset because of recent mass shootings.
Per CNN, Attorney General Merrick Garland said: "Threats of violence and actual violence against the justices of course strike at the heart of our democracy and we will do everything we can to prevent them and to hold people who do them accountable."
Senate Minority Leader Mitch McConnell meanwhile called on Democrats to pass a bill that would increase security for Supreme Court justices and their families.
Cover photo: REUTERS