Pro-Trump demonstrator shoots man in Washington state
Olympia, Washington - A pro-Trump protester shot a person Saturday afternoon amid the second straight weekend of intense political confrontations in Washington's state capital of Olympia.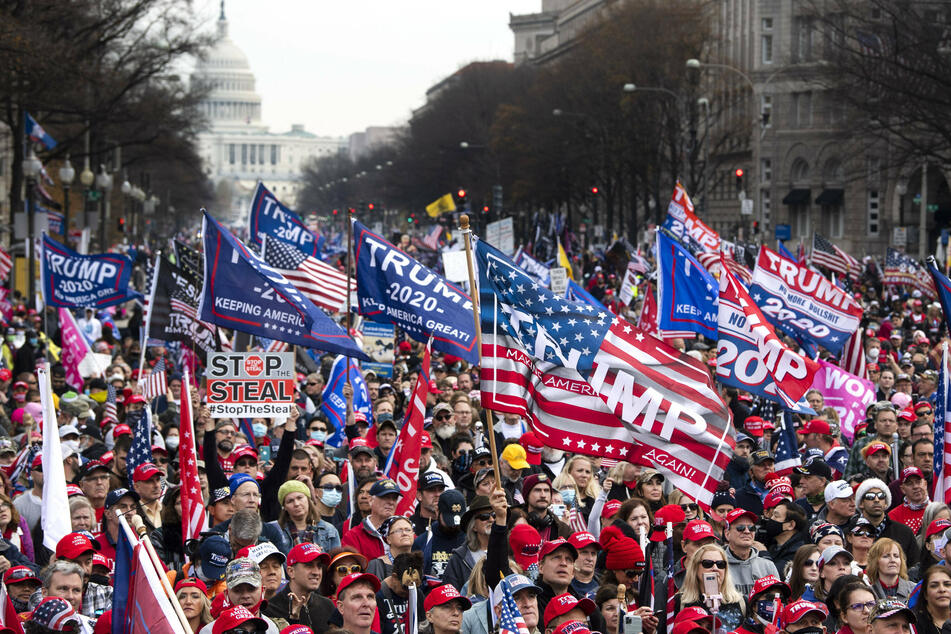 The victim's condition was not immediately known, The Seattle Times reported.

Washington state police arrested the suspected shooter.
The shooting was the most violent action in a raucous day outside the Washington State Capitol building, the Times reported. Police reported "sporadic confrontations" beginning around 11 AM local time, with smoke filling the air and many individuals openly carrying high-powered rifles.
Videos showed various people using non-lethal weapons against each other.
Trump supporters planned the initial gathering outside the Capitol to protest the president's defeat in November's presidential election, according to The Olympian. Left-wingers countered with their own "BLM: Washington vs. Fascism" event.
Olympia sits about 60 miles southwest of Seattle and 115 miles north of Portland, Oregon. Both cities have seen violent political clashes since the summer.
Last weekend in Olympia, police arrested a 27-year-old Trump supporter for allegedly firing his gun into a crowd. It remains unclear if anyone was hit, the Olympian reported.
This Saturday, police declared a riot at about 1:30 PM local time and cleared left- and right-wingers alike out of the Capitol area. The groups dispersed around 3:30 PM, according to the Olympia Police Department.
Cover photo: imago images / UPI Photo