Texas school shooting: Police give shocking explanation for delay in response
Uvalde, Texas - Police in Texas are facing backlash over their response to the deadly school shooting in Uvalde, Texas, with some asking whether investment in law enforcement is really the way to prevent these tragedies from happening.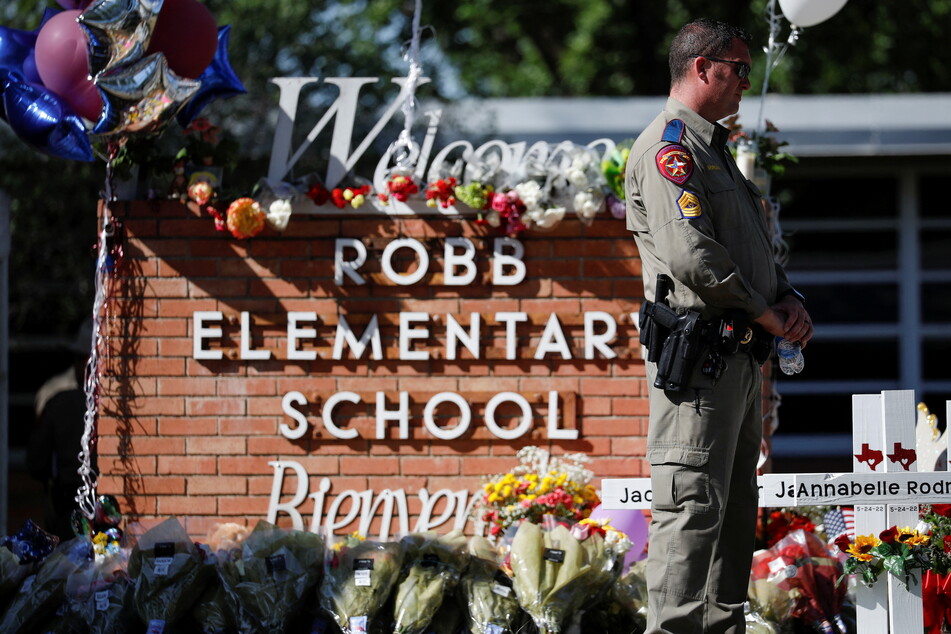 The shooter was reportedly in the school for about an hour before police even entered the building to try to stop him. Parents pleaded with the officers to go in and save their kids from the massacre, but cops reportedly prevented them from storming the building themselves, Yahoo News reported.
A border patrol agent eventually shot and killed 18-year-old Salvador Ramos, but not before the shooter had murdered 19 children and two adults.
One of the girls shot reportedly lay bleeding in the classroom for around an hour before she was transferred to a hospital, where she died, according to Mediaite. The family will never know if that period of inaction cost their child her life.
But law enforcement officers denied any blame in their handling of the case. Texas Department of Public Safety Lt. Chris Olivarez said on CNN on Thursday, "The American people need to understand… officers are making entry into this building. They do not know where the gunman is. They are hearing gunshots. They are receiving gunshots."
"At that point, if they proceeded any further not knowing where the suspect was at, they could've been shot, they could've been killed, and that gunman would have had an opportunity to kill other people inside that school," he continued.
Uvalde PD takes up almost half the city's budget
Critics have pushed back, saying that the entire purpose of having heavily armed police at schools is to protect children and teachers from exactly these kinds of attacks.
Uvalde has spent around 40% of its entire budget on police, but despite their having top-of-the-line equipment and resources, they did not move in to take out the shooter until it was far too late.
The response of Texas officers bears striking resemblance to that of the 2018 school shooting in Parkland, Florida, where cops also waited outside rather than entering to confront the gunman. On that day, 17 people lost their lives.
Texas Rep. Joaquin Castro has already sent a letter to FBI Director Christopher Wray requesting a federal inquiry into the matter.
Cover photo: REUTERS