"Three times a hero": Second NYPD officer dies after fatal house call
New York, New York – A New York City police officer, who was clinging to life after being injured in a high-profile shooting last week that killed his partner, has died of his injuries.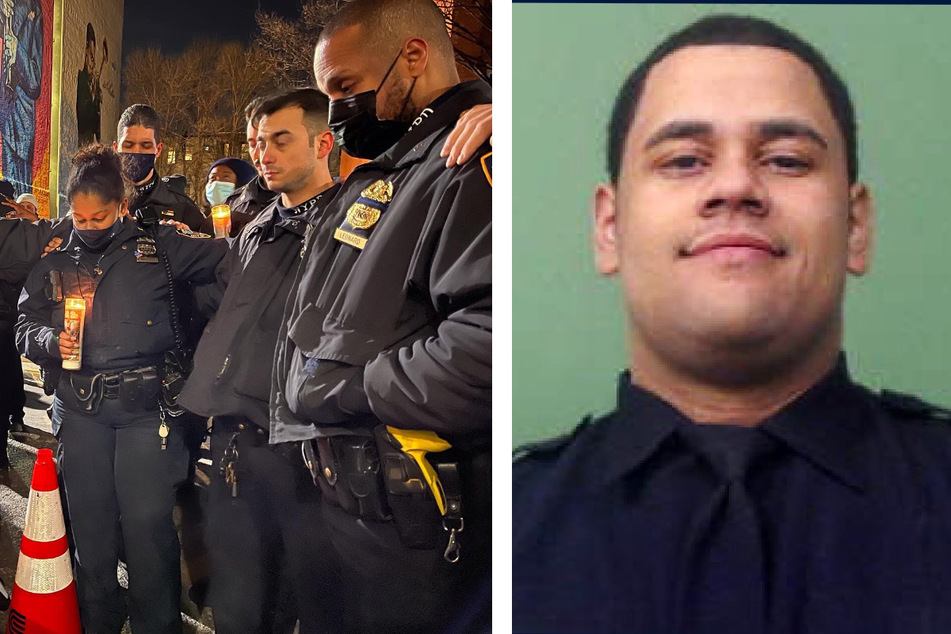 Officer Wilbert Mora was confirmed dead on Tuesday in a tweet by NYPD Commissioner Keechant Sewell.
"Wilbert is three times a hero. For choosing a life of service. For sacrificing his life to protect others. For giving life even in death through organ donation. Our heads are bowed and our hearts are heavy," Sewell wrote.
The 27-year-old was wounded after responding to a domestic disturbance call on West 135th Street in Harlem. A mother had phoned authorities saying she needed help in an altercation with her adult son, according to the AP. Police had also been called to the same apartment six months prior.
When the officers arrived on Friday evening, suspect Lashawn J. McNeil shot both Mora and his partner, Officer Jason Rivera, who died shortly after. The 47-year-old gunman was shot and killed by a third responding officer.
Mora and Rivera are the fourth and fifth members of the NYPD shot during this month alone. Their deaths come as the city's brand-new mayor Eric Adams, himself a former police officer who campaigned on the promise to improve safety and combat rising crime, unveiled his Blueprint to End Gun Violence on Monday.
The new plan includes adding more law enforcement on city streets, using controversial facial recognition technology to identify people carrying guns, and reinstating plainclothes police teams.
"We will have boots on the ground on every block in this city," Adams said. "New Yorkers feel as if a sea of violence is engulfing our city."
The tragic announcement of Officer Mora's passing isn't making residents feel any more reassured.
Cover photo: Collage: Screenshot/Twitter/NYPDPC & NYPDNews