New York City Mayor Eric Adams unveils plan to tackle gun violence
New York, New York - New York Mayor Eric Adams released his big plan to address gun violence in the city on Monday.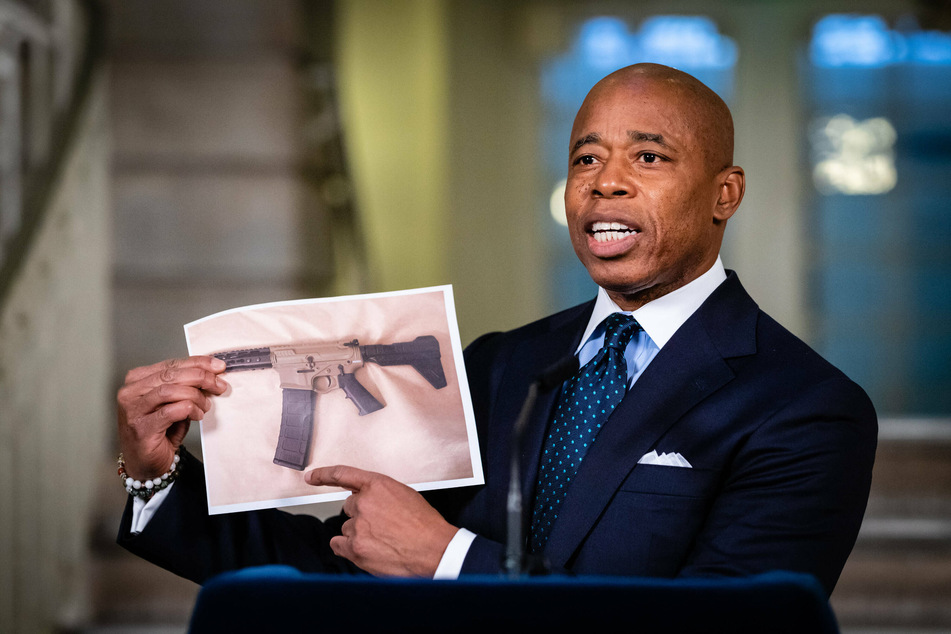 After several New York cops were shot on duty within 72 hours, one fatally, Adams, himself a former police officer, announced his intention to tackle rising gun-related crime head on.
"We are going to do a lot more than pray. We are going to turn our pain into purpose," the mayor said during a press conference at City Hall.
His proposal includes adding detection units at bus and train stations, expanding cooperation between city and state police, and using controversial facial recognition technology to identify people carrying guns.
He also wants to reinstate plainclothes police units, dubbed "Neighborhood Safety Teams," which were disbanded in 2020 following the murder of George Floyd.
To top it off, the mayor said he wants to work with legislators and judges to make bail laws stricter and lower the age at which young people may be charged as adults for gun possession.
"We will have boots on the ground on every block in this city," Adams said. "New Yorkers feel as if a sea of violence is engulfing our city. But as your mayor, I promise you I will not let this happen."
"We will not surrender our city to the violent few."
Progressives push back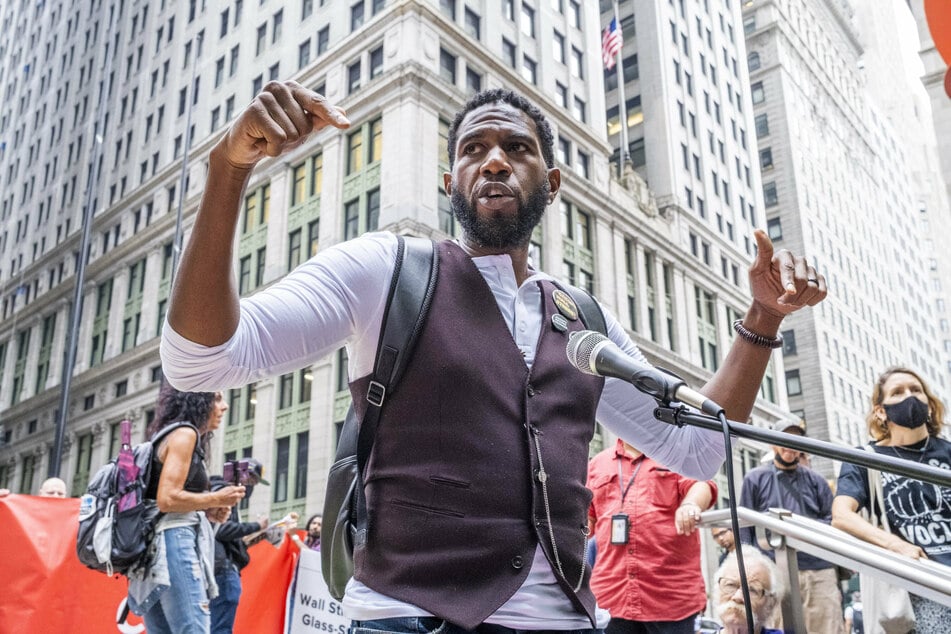 The methods Adams is choosing to take have not been met with support from advocates of criminal justice reform.
Just hours before Adams' speech, Public Advocate Jumaane Williams released his own recommendations for addressing gun violence.
In it, Williams' office calls on the city to invest in affordable housing, healthcare, education, employment opportunities, and other measures to reduce poverty.
He also says the city needs to build up its mental health infrastructure, especially in low-income areas, and create more recreational spaces and community centers.
In a statement after Adams' press conference, Tiffany Cabán, a city council member and public defender from Queens, echoed many of Williams' points.
While she acknowledged that Adams was taking some of the steps in his plan, she questioned the mayor's focus: "The truth is, rather than putting these preventative measures at the core of our city's approach, the plan treats them as peripheral supplements to a program built on a foundation of surveillance and punishment, which are ineffective and dangerous."
Cabán also pointed to the plainclothes unit as particularly worrisome, saying that the former unit had been responsible for "nearly one third of all fatal shooting incidents since 2000 including killing Sean Bell, Kimani Gray, Eric Garner, and more."
Progressives are insisting the mayor rethink his strategy, prioritizing poverty reduction and mental health over criminalizing already marginalized communities.
Cover photo: IMAGO / ZUMA Wire