To protect and to scoop: Miami police are giving free ice cream to children
Miami, Florida - The Miami police motto is to protect and serve the citizens of Florida's largest metro area. But that's not all! On Tuesday, they took on another (somewhat unusual) task.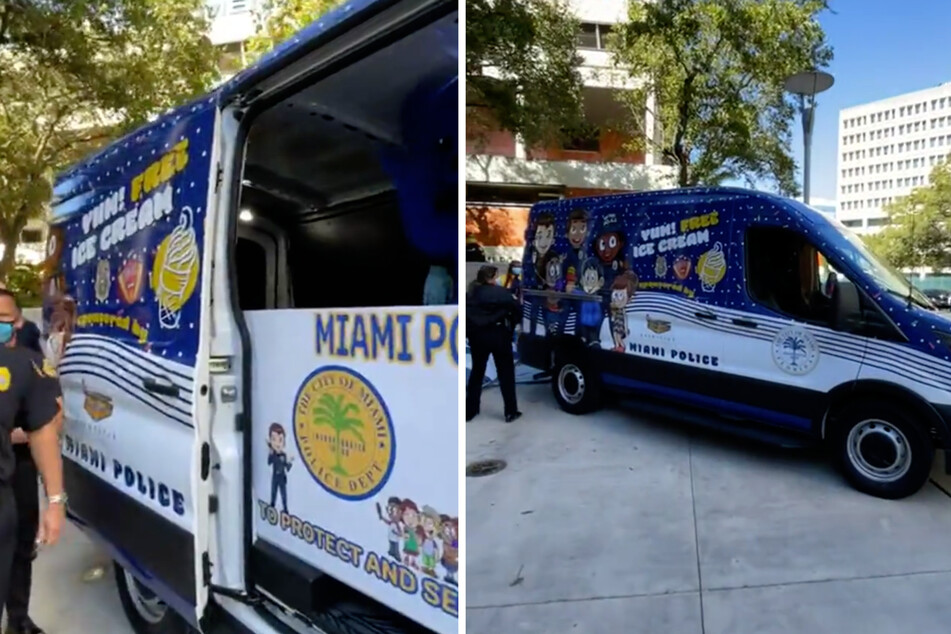 The Miami Police Department added a new truck to its fleet of vehicles, and this one is very much different from the rest!
The department didn't unveil a new patrol car at the ceremony on Tuesday.
Instead, they revealed their first police ice cream truck!
The project was also sponsored by ITS4THEKIDS, a foundation dedicated to children's causes across the United States and Canada.
The vehicle will be driving around the city and will be present at various community events.
Even better, all children will be able to get free ice cream!
"This for us has been a labor of love," Miami Police Chief Jorge Colina said at the unveiling. "It's taken quite some time to be able to bring everybody together that we needed to unveil this ice cream truck [...] This is really all about community."
Children will receive free ice cream!
The van is blue and white and has a freezer inside. The vehicle is decorated with pictures of children eating ice cream and – of course – the Miami police logo!

"It is an opportunity for us to have a law enforcement engagement with our community, primarily the kids, that is not traditional," Colina continued. "Where it's all about positive vibes; an ice breaker for us to be able to communicate with the kids in our neighborhoods."

Cover photo: Instagram/Screenshot/mpdpolice