Video: puppy freed from scorching hell
Miami, Florida - Trapped in an overheating car in the blazing heat: this is what a Miami puppy had to suffer through. He was luckily saved from a gruesome fate.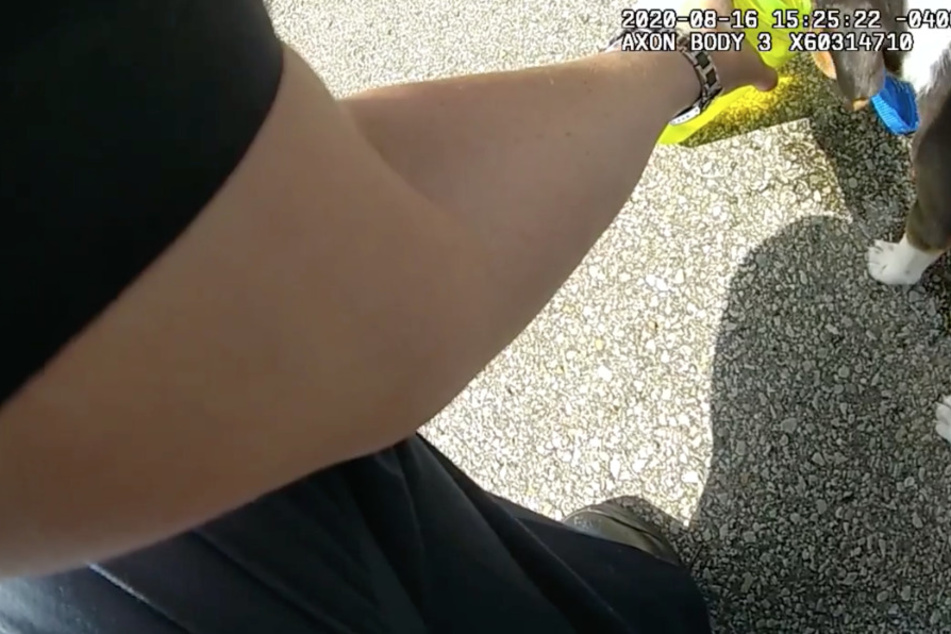 The Miami Township Police reported the puppy rescue operation, which was recorded by the body cam of officer Howard, on Facebook.
The footage first shows Officer Howard trying to unlock the car with a wire. The car window was rolled down a few inches.
When this fails, she doesn't hesitate to grab her baton and smash through the window on the driver's side. The whole episode takes only a few seconds.
Officer Howard immediately leans into the car and pulls the little puppy from the back seat.
As soon as he is free, the officer gives him water from a bottle, which he greedily laps up. The little guy was probably completely dehydrated.
According to the police, the puppy had been stuck in the car for an hour in 30 degrees heat before his rescuer arrived.
It all has a happy ending, though. The puppy was handed over to animal welfare, which is now investigating the case, police reported in an update.
But they urgently warned people to never leave children and animals in the car on hot days: "They can't get out of the car that gets hotter and hotter by the minute."
Video of the police operation
Rescue workers can't always be on the scene in time to rescue people or animals from boiling cars. The worst cases can end in an agonizing death.
Cover photo: Screenshot/Facebook/Miami Township Police