McDonald's drive-thru shooting kills seven-year-old girl, followed by a second Popeyes drive-by
Chicago, Illinois - Death at the McDrive-thru: A deadly attack at a Chicago McDonald's has critically wounded a father and killed his seven-year-old daughter while they were ambushed in their car. A second fast food drive-thru shooting occured nearby just hours later.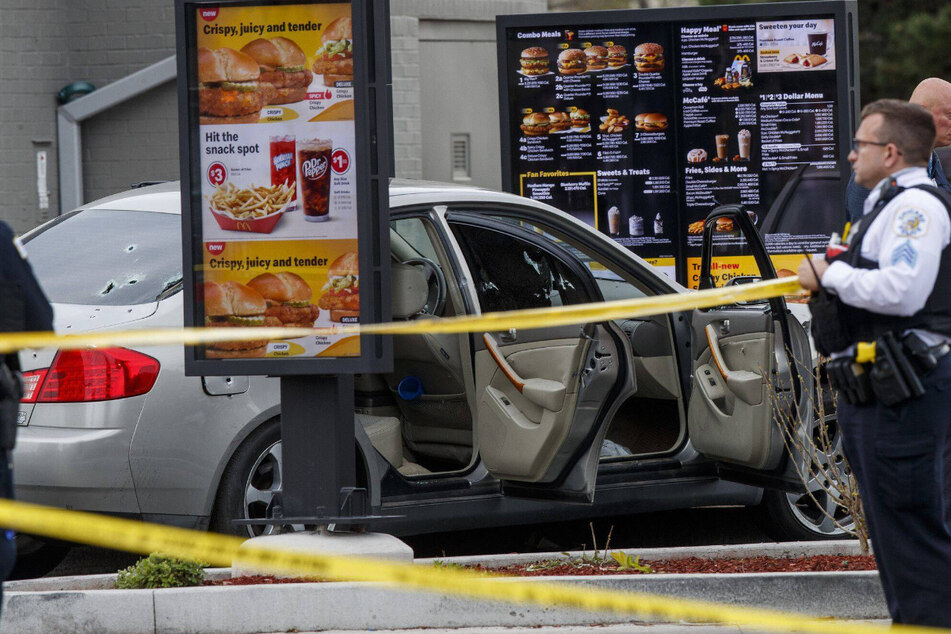 The tragic incident at McDonald's happened on Sunday on Chicago's West Side at around 4:15 PM, ABC7 Chicago reported.

29-year-old father Jontae Adams was sitting in his car at the drive-thru window with his young daughter Jaslyn.
According to the statement of a McDonald's employee, two armed men suddenly got out of another car and started shooting into the family's vehicle.
The suspects are unknown and still at large.
Jontae Adams was hit in the torso and taken to the hospital by paramedics, where he is still reportedly in critical condition.
His seven-year-old daughter Jaslyn was hit by at least six bullets. Although nearby police officers quickly transported the young girl to a hospital in their patrol van, she was pronounced dead when she arrived.
Less than three hours later, two people were also shot in their car at another nearby fast food drive-thru on Sunday. Both victims at a Popeyes in Chicago's Humboldt Park are in the hospital with serious injuries, according to the Chicago Sun Times. Police believe the two fast food shootings are related.
"Please put the guns down!" said Tawny McMullen, the aunt of the young victim, in an emotional statement after the tragedy.
The Chicago community gathered at the McDonald's on Monday for a pink balloon release in the first-grader's honor.
She was affectionately known as "Pinky" because she was bright pink when she was born, according to her grandmother.
The community responded to the killing: "Please put the guns down!"
Chicago Mayor Lori Lightfoot spoke out via Twitter and condemned the horrific act.

"I am heartbroken and angry that a seven-year-old child was killed," the mayor said. "The epidemic of gun violence cutting our children's lives short cannot continue like this."
The Chicago Teachers Union said children at Jaslyn's elementary school were suffering from the devastating loss of their classmate, and that the pain "runs incredibly deep."
The incident follows two other national fatal shootings which also occurred on Sunday in Austin, Texas and Kenosha, Wisconsin.
Police believe the attacks at the Popeyes and McDonald's on Chicago's West Side may be related to gang disputes. The investigation is ongoing and no arrests have been made.
Cover photo: IMAGO / ZUMA Wire / Armando L. Sanchez