Nashville police release body cam footage from school shooting as information comes to light
Nashville, Tennessee - The Metro Nashville Police Department has released body cam footage showing law enforcement officers taking down the mass shooter at The Covenant School, and new details about the shooter's identity.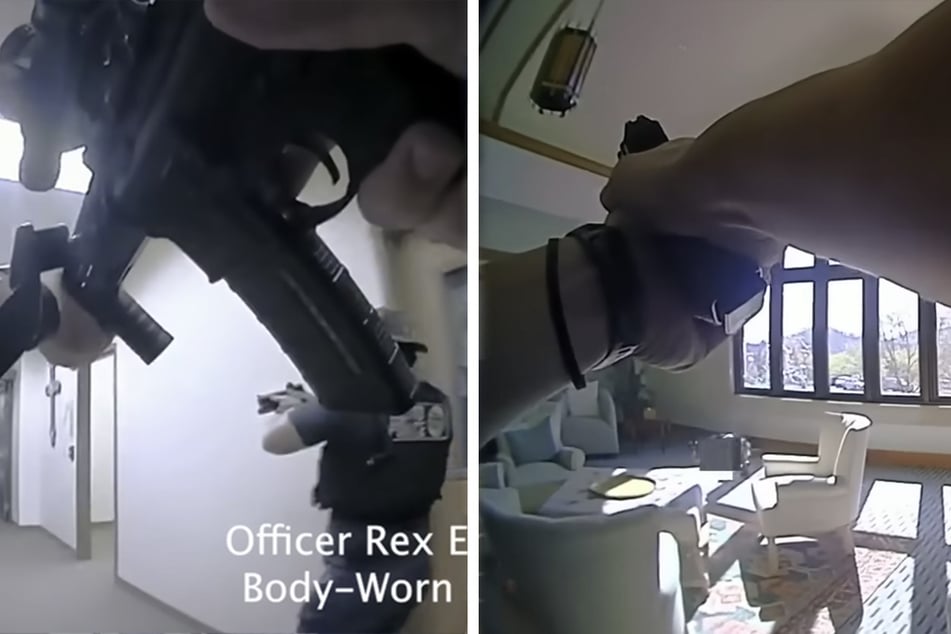 The six-minute video was posted to YouTube on Tuesday and shows body cam footage captured on cameras worn by officers Rex Engelbert and Michael Collazo. The officers were part of the team of first responders that arrived at the school's campus amid the shooting on Monday morning.
In the clip, officers can be seen sweeping the first floor with guns drawn, seemingly following sounds of gunfire up to the second floor.
The shooter, identified as Audrey Hale (28), was then spotted in a sunlit atrium near a window. Both Engelbert and Collazo open fire, quickly taking her down.
The body cam footage ends with Hale on the ground as Collazo says "suspect down" into his radio. She was pronounced dead at the scene.
According to CNN, Hale, who is said to have previously attended the school, may have premeditated the shooting, as the shooter left behind "drawn out" maps of the school.
Three weapons were found on her persons, and a search warrant of her home revealed even more weapons. According to reporter Brian Entin, the shooter bought seven firearms from five different gun stores, all of which were legally purchased. Police say three of the weapons were used during Monday's shooting.
Police have referred to Hale as a female shooter, later revealing that she recently came out as transgender, adopting he/him pronouns. Law enforcement also revealed that Hale was seeking care for an emotional disorder.
The investigation is ongoing, as the local community continues to grieve from the horrific event.

The Covenant School releases a statement after the shooting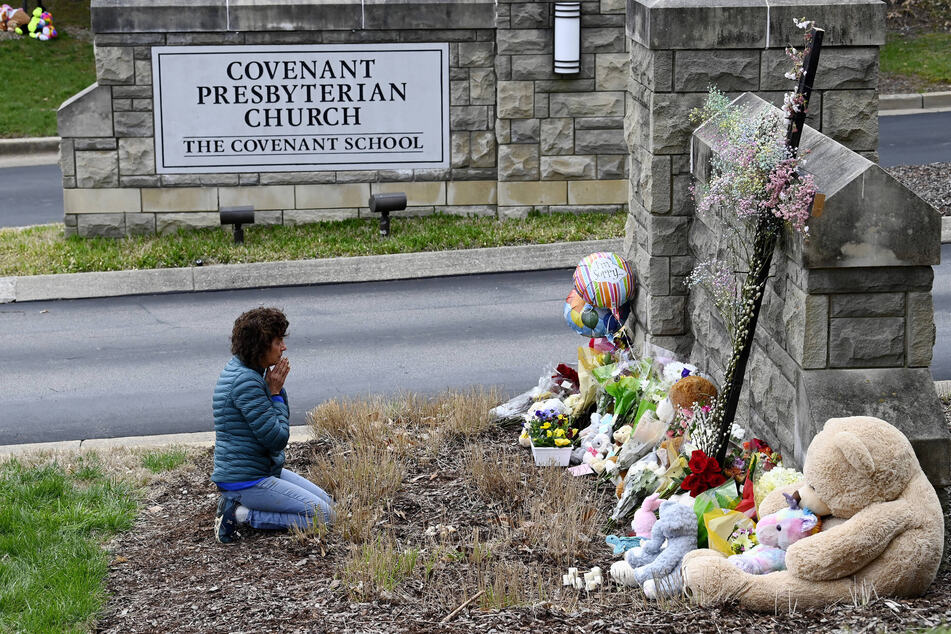 The Covenant School released a statement on Tuesday as local residents remain stunned by the horrific act.
"Our community is heartbroken," the school explained. "We are grieving a tremendous loss and are in shock coming out of the terror that shattered our school and church."
"We are focused on loving our students, our families, our faculty and staff and beginning the process of healing," the statement added.
Victims from the shooting include three nine-year-old students – Evelyn Dieckhaus, William Kinney, and Hallie Scruggs – and three staff members – Head of School Katherine Koonce (60), substitute teacher Cynthia Peak (61), and custodian Mike Hill (61).
Police are still investigating the shooting and possible motives, and more details are expected to come out in the near future.
Cover photo: Metropolitan Nashville Police Department