Woman sentenced for killing Las Vegas manicurist over $35
Las Vegas, Nevada - A Las Vegas woman who fatally ran over a nail salon manager with her car in an attempt to skip out on a $35 manicure has been charged with up to 25 years in prison.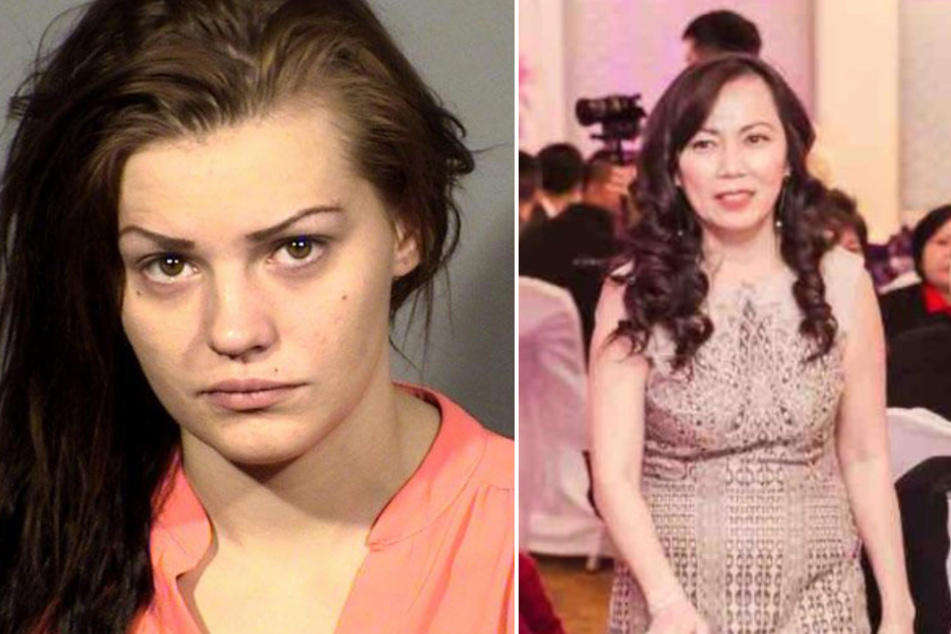 Krystal Whipple (23) admitted she killed mother-of-three Nhu "Annie" Ngoc Nguyen, pleading guilty to second-degree murder, The Associated Press reported.
Whipple ran over the woman with her car as she tried to stop her from skipping out on a $35 manicure in December 2018.
According to the police, Whipple tried to pay for her manicure with a fake credit card before she told Nguyen that she was going to grab cash from her car and tried to escape.

Nguyen and her husband, Sonny Chung, followed Whipple into the parking lot to confront her.
But Whipple freaked out, ran over Nguyen with her car and dragged her along. Nguyen's husband was also dragged across the parking lot when he tried to halt the vehicle.
"I tried to hold the car back, but I'm not Superman," Chung told the Las Vegas Review-Journal briefly after the incident. "She ran off for $35 and killed my wife. $35 to run my wife over."
Police later said Whipple's black Chevrolet Camaro had been stolen from a rental agency. With the stolen vehicle, she escaped to Boulder City and Los Angeles before she eventually surrendered to police in Glendale, Arizona. The arrest came two weeks after Nguyen's death.
Clark County District Court Judge Tierra Jones on Friday, February 5, sentenced Whipple to 10 to 25 years in prison. Her plea allowed her to avoid trial on felony murder, burglary, robbery and stolen vehicle charges, according to the AP.
Cover photo: Collage: screenshot/Clark County Detention Center/LVMPD & GoFundMe