Rust armorer won't be drug tested in trial over on-set shooting
Santa Fe, New Mexico - The weapons armorer for Rust won't be drug tested in her upcoming trial over the fatal on-set shooting of the movie's cinematographer.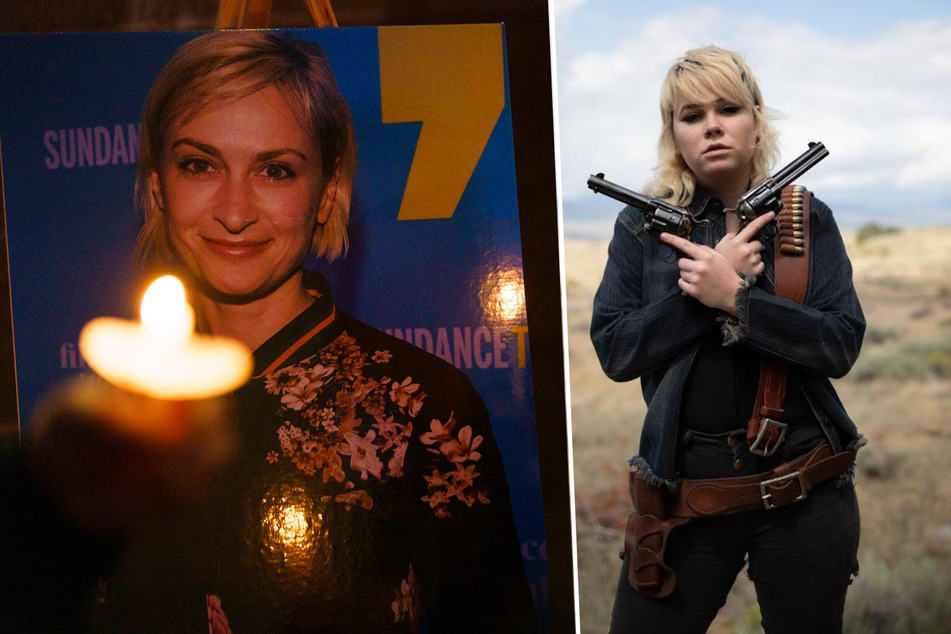 Hannah Gutierrez-Reed is facing felony charges of evidence tampering and involuntary manslaughter over the death of Halyna Hutchins (42), who was shot by actor Alec Baldwin with a prop gun during a rehearsal on October 21, 2021, near Santa Fe. The film's director, Joel Souza, was also wounded.

In June, prosecutors argued that Gutierrez-Reed was likely still feeling the effects of drinking and smoking marijuana the night before she loaded the gun that Baldwin used.
Prosecutors also alleged that Gutierrez-Reed attempted to transfer "a small bag of cocaine" to another person to avoid legal consequences in the immediate aftermath of the shooting.
Prosecutors requested that Gutierrez-Reed be tested for illegal drugs, but their request – described as an "ambush" on the defense – was dismissed by a New Mexico district court judge on Wednesday.
Jason Bowles, her attorney, said the allegations were unsubstantiated and undocumented. However, prosecutors said they have evidence Gutierrez-Reed may be the one responsible for the introduction of live ammunition on the set.
Rust armorer does not enter plea
Gutierrez-Reed did not enter a plea during the hearing, which was held online.
There may be evidentiary hearings next month ahead of a possible trial.
Baldwin was also accused of involuntary manslaughter, but those charges were dropped in April. A wrongful death lawsuit with Hutchins' family was settled in October.
Rust wrapped shooting in May after production resumed at the Yellowstone Film Ranch in Montana without Gutierrez-Reed. Baldwin and Souza both returned under a deal that made Matthew Hutchins, the cinematographer's widow, an executive producer on the project.
Cover photo: Collage: IMAGO / ZUMA Wire & Screenshot/Facebook/Voices of the West