Shocking moments from Alex Jones' time on the stand in defamation trial
Austin, Texas - Alex Jones is on trial once again to determine how much he owes the parents of Jesse Lewis, one of the 20 children killed in the mass shooting at Sandy Hook Elementary School, for spreading falsehoods about the shooting.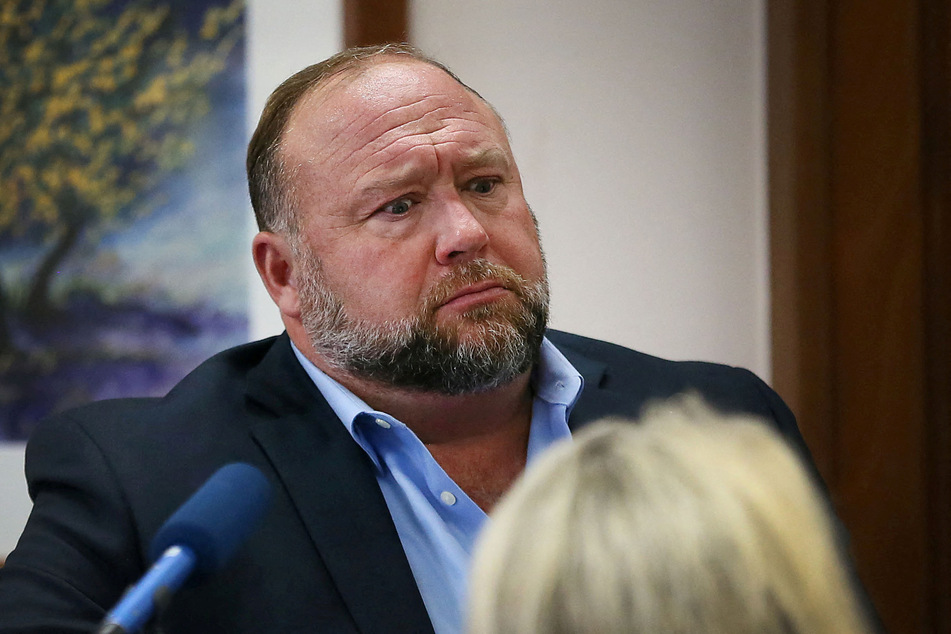 On Wednesday, the InfoWars host took the stand for the second day before both sides provided closing arguments in the defamation trial brought on by Scarlett Lewis and Neil Heslin, the parents of six-year-old Jesse Lewis who was shot and killed in the 2012 Sandy Hook shooting.
Lewis and Heslin are seeking $150 million in damages from Jones and his media company, Free Speech Systems, for spreading misinformation and falsehoods about the shooting at Sandy Hook that took the lives of 20 children and six staff members at an elementary school in Newtown, Connecticut.
The judge presiding over the latest defamation trial, Judge Maya Guerra Gamble, already found Jones liable for defamation for portraying Sandy Hook as a hoax.
The conspiracy theorist has made some questionable statements both inside and outside the Travis County courtroom throughout the trial.
Here are the most jarring moments from Jones' time on the stand in the ongoing trial in Austin.
Alex Jones' first day on the stand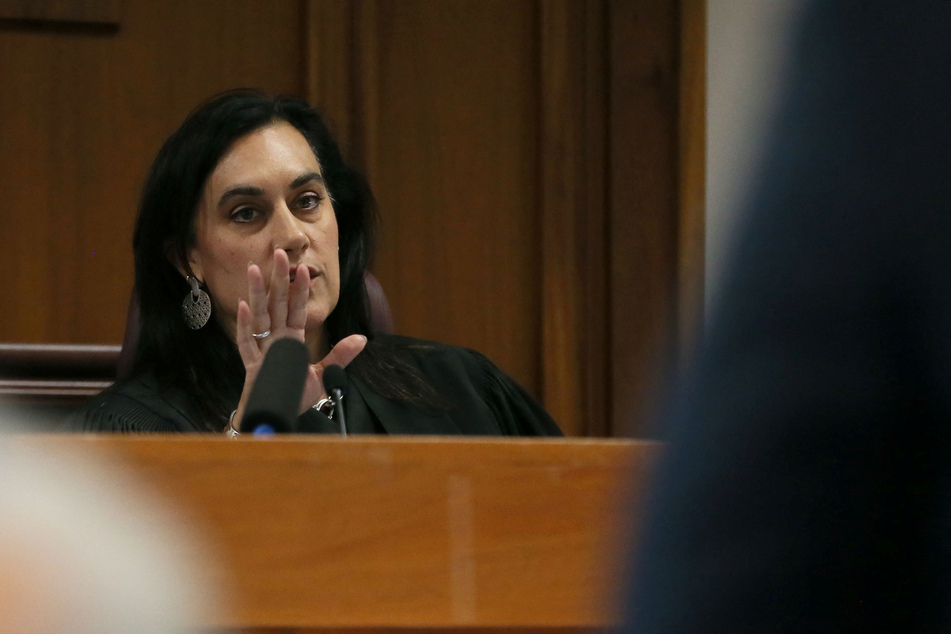 Jones was the only witness for the defense in his ongoing defamation trial, which was live-streamed on YouTube by Travis County. To say things got a bit tense during his time on the stand would be an understatement.
Before the final day of testimony got underway on Wednesday, Judge Gamble said the plaintiffs and the defense were to be dismissed at separate times for breaks, as Jones attempted to speak to Heslin and Lewis on Tuesday once Judge Gamble had left the courtroom.
After initially taking the stand on Tuesday, Jones tried to address the plaintiffs and save face, telling them, "I never intentionally tried to hurt you. I never said your name until this came to court." He continued to say that "the internet had questions [and] I had questions" regarding the mass shooting at Sandy Hook.
Later, after attempting to tell the jury he complied with pretrial evidence and the discovery process and that he was bankrupt, the judge dismissed the jury to scold Jones for not being truthful.
This is not your show," she said. "You cannot say to the jury that you complied with discovery. That is not true. You may not say it again." The judge continued, "You're already under oath, to tell the truth, you've already violated that oath twice today ... You need to slow down and not take what you see as opportunities to further the message you're wanting to further, and instead only answer the specific and exact question you have been asked."
But Judge Gamble's decision to call Jones out on Tuesday didn't hold a candle to what one of the plaintiffs' lawyers had in store for Wednesday.
Day two of Alex Jones on the witness stand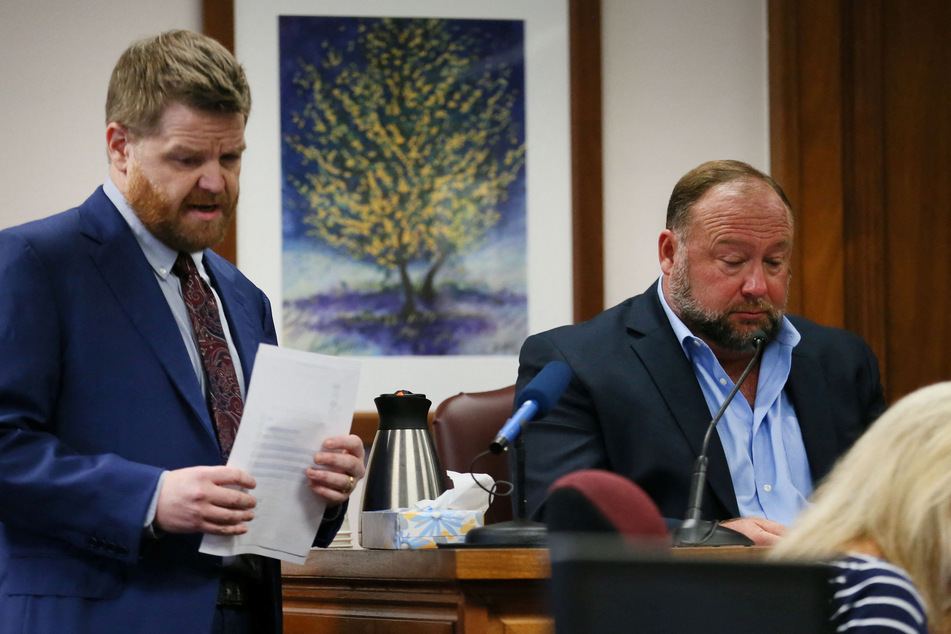 Jones' time on the stand on Wednesday kicked off with questioning from his lawyer Andino Reynal, who asked the InfoWars host if he understood it was irresponsible to declare the Sandy Hook shooting was a hoax.
"It was," Jones said. "Especially since I've met the parents. It's 100% real." Any words Jones uttered during questioning from his own lawyer likely took a backseat once Mark Bankston, an attorney representing the parents of Jesse Lewis, started his cross-examination.
The lawyer first accused the talk show host of taking the trial on in bad faith, using Jones' own broadcasts from the week prior as proof.
Bankston showed the jury a video from Jones' broadcast last Friday, where he said the jury pool was full of people who "don't know what planet they're on."
But the real kicker came when he told Jones – who had repeatedly testified that he doesn't use email and couldn't find any text messages regarding Sandy Hook during discovery – about a slip-up by his legal team.
"Mr. Jones, did you know that 12 days ago, your attorneys messed up and sent me an entire digital copy of your entire cell phone with every text message you've sent in the past two years," Bankston asked. "That is how I know you lied to me when you said you didn't have text messages about Sandy Hook."
Jones tried to say he handed over his phone and email records when asked for them in discovery, though he didn't.
"If I was mistaken, I was mistaken, but you got the messages right there," Jones said, to which Bankston replied, "You know what perjury is, right? I just want to make sure you know before we go any further."
Closing arguments and jury deliberations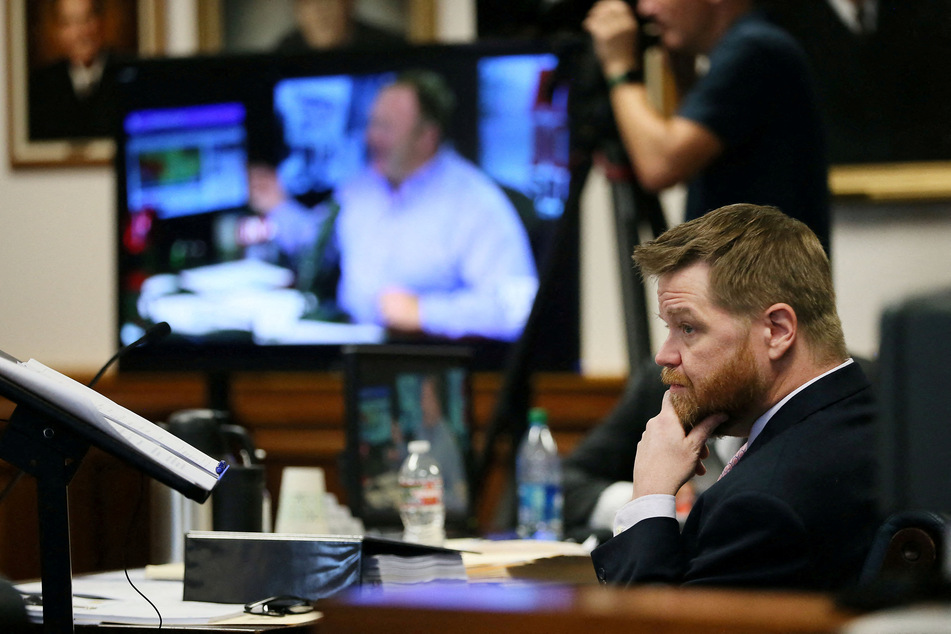 During closing arguments, Jones' attorneys argued that "actual damages require actual evidence," claiming the plaintiffs hadn't supplied enough evidence to back up the $150 million ask.
"Alex Jones may not be to our particular taste, but millions of Americans tune in to be informed, to be entertained, to have their voices heard," Reynal said. "Speak the truth in your verdict. For them. And for all Americans."
Kyle Farrar, an attorney representing Heslin and Lewis, told the jury that any apology from Jones or his media company don't cut it: "You caused damage, you caused harm, you have to pay for what you broke."
At one point during Farrar's closing arguments, a noticeably irked Jones jumped up out of his seat, causing his legal team to instruct him to sit down and remain silent.
On Wednesday afternoon, the jury was sent to deliberate what compensatory damages should be awarded to the plaintiffs for defamation and inflicting mental anguish.
The jury will later be asked to decide what punitive damages should be rewarded to the plaintiffs, as well.
Cover photo: REUTERS