Sinaloa cartel top lieutenant Felipe Cabrera Sarabia sentenced in Chicago
Chicago, Illinois - Over a decade after his arrest in Mexico, a top narcotics distributor for the infamous Sinaloa cartel was sentenced Tuesday to more than 19 years in prison.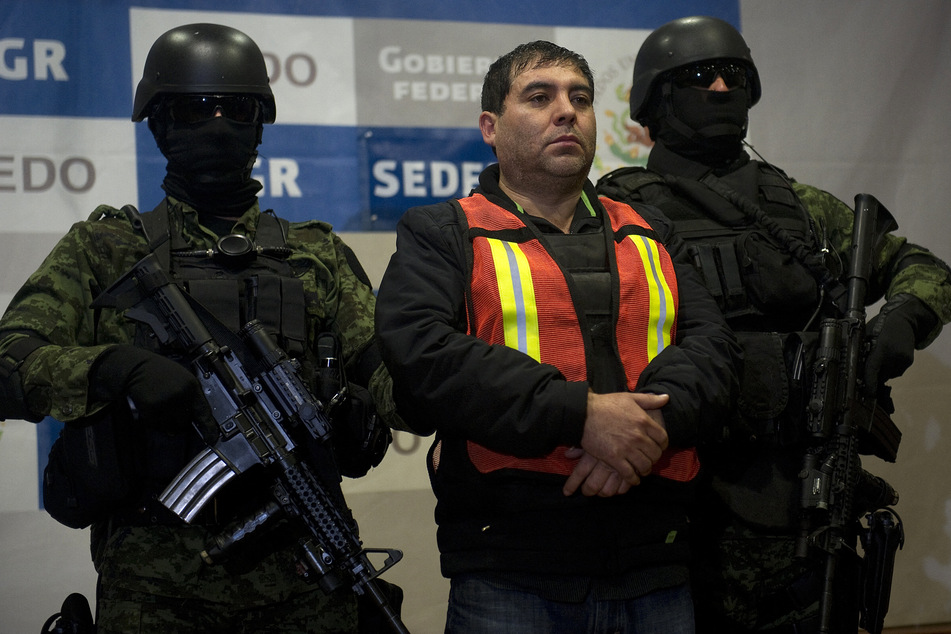 Felipe Cabrera Sarabia (53), a former cattle rancher nicknamed "The Engineer," was extradited to the US in 2020 after spending nearly nine years in custody in Mexico, where his attorneys said he was often in solitary confinement and subjected to torture.

He pleaded guilty earlier this year to one count of narcotics trafficking, admitting in a plea agreement with prosecutors that he distributed about 330 pounds of cocaine and about 66 pounds of heroin for the Sinaloa cartel, then headed by Joaquin "El Chapo" Guzman and Ismael "El Mayo" Zambada.
In asking for leniency, Cabrera's attorneys noted that in the years before his arrest, Cabrera had become a "pillar of support" for his rural community in Mexico's Durango region, overseeing the buying and selling of cattle, helping bring fresh water service to his village, and enlisting engineers to build a roadway system linking area towns.
In handing down the sentence of 230 months, however, US District Judge Sharon Johnson Coleman said that while "it's all well and good" that Cabrera was able to help his community in Mexico, the massive amount of drugs trafficked by his cartel has done horrific and lasting damage to Chicago.
"My community up here has been decimated," said Coleman.
Felipe Cabrera Sarabia pleads for forgiveness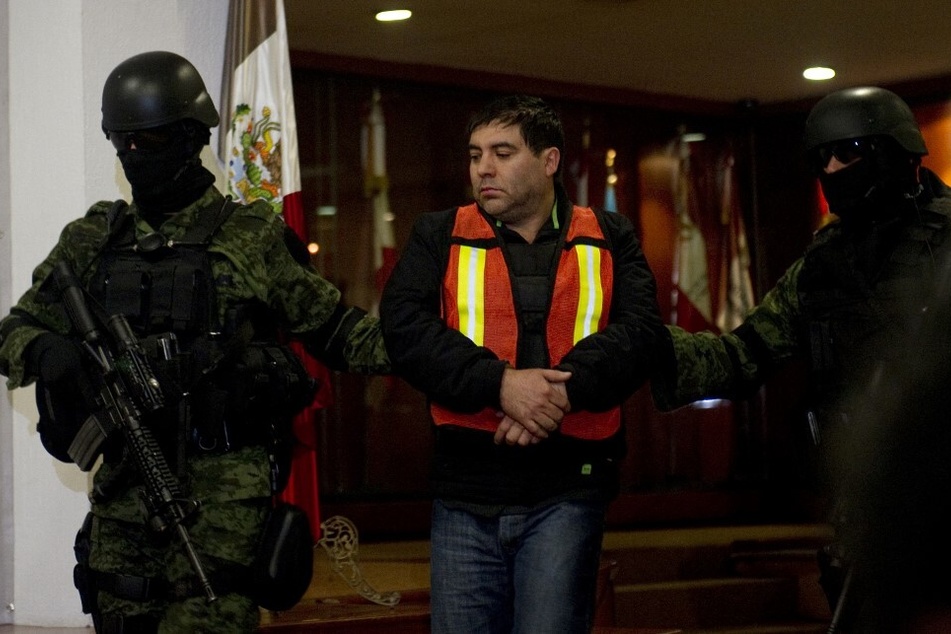 Before the sentence was handed down, Cabrera apologized to his wife and children for his conduct and asked for forgiveness from "the government of the United States."
"I am completely regretful," Cabrera said through a Spanish interpreter. "I ask for an opportunity to return (to Mexico) and to be reunited with my family."
Cabrera was indicted in 2009 along with Guzman, Zambada, and numerous other cartel leaders and henchmen in what has been called the largest narcotics case ever brought in Chicago.
The charges alleged the Sinaloa cartel used jumbo jets, submarines, and tunnels to smuggle massive amounts of drugs into the US, much of which was later distributed in wholesale quantities in Chicago. The cartel members then laundered billions of dollars in proceeds back to Mexico, according to the charges.
Among the cartel's top distributors were Pedro and Margarito Flores, twin brothers who rose from the obscurity of the Little Village neighborhood on the West Side to working directly for El Chapo before cutting a secret cooperation deal with the government.
In 2008, shortly before the Flores twins' cooperation ended, Cabrera met with El Chapo, Zambada, Zambada Niebla, and Margarito Flores, who agreed that he and his twin brother would purchase about 28 pounds of heroin located in Chicago for a price of $715,000, according to prosecutors.
The twins later recorded phone calls with Cabrera, including one where Margarito Flores told Cabrera that El Chapo's heroin was of higher quality than the drugs from Mayo, according to prosecutors.
"They're all the same," Cabrera responded, according to his plea agreement. He later told Pedro Flores he'd look into it.
Cabrera was also recorded by the twins as they updated him on the delivery of the heroin to couriers, which turned out to be a ruse set up by law enforcement, according to the plea.
Authorities zero in on leaders of Sinaloa cartel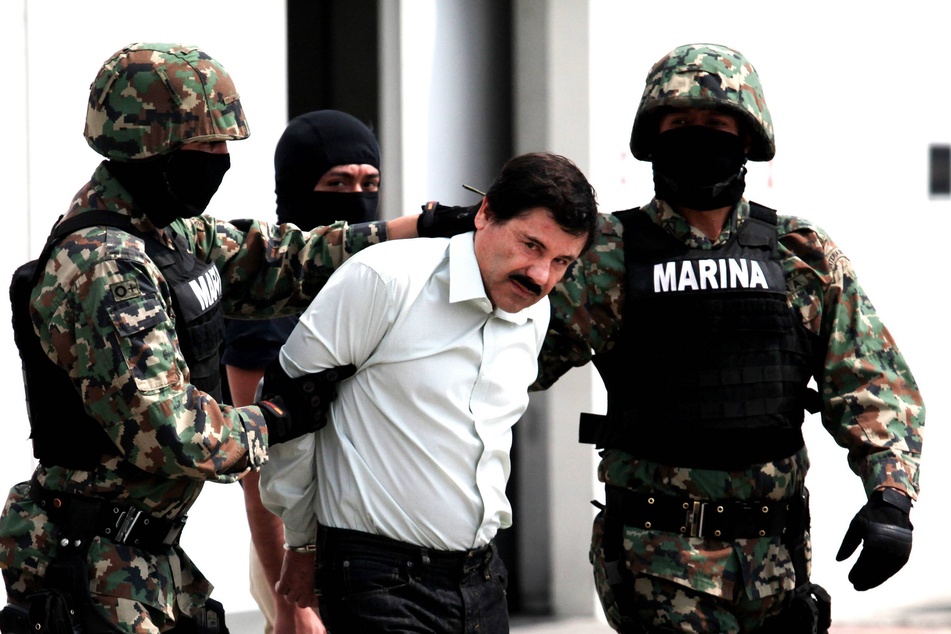 The Flores twins both pleaded guilty and were sentenced in 2015 to 14 years in prison. They were released in 2020, but a year later, their wives, brother, and two other relatives were charged with conspiring to launder hundreds of thousands of dollars of their husbands' narcotics proceeds, which they spent on lavish vacations and other lifestyle perks.
Vivianna Lopez, who is married to Pedro Flores, was sentenced last week to three and a half years in prison. Margarito Flores' wife, Valerie Gaytan, has pleaded guilty and is awaiting sentencing.
The Flores brothers' cooperation, meanwhile, also led to the arrest of Zambada-Niebla, one of El Chapo's most trusted associates who was recorded by the twins talking about massive drug shipments, obtaining grenades and explosives, and even attacking government buildings in Mexico in retaliation against law enforcement.
In his testimony at Guzman's trial in December 2018, Pedro Flores described how he and his brother could barely keep up with the shipments that arrived to the United States via submarine, vegetable trucks, and, one time, a load of live sheep.
According to one estimate by federal agents, the twins helped smuggle at least 71 tons of cocaine and heroin and nearly $2 billion in cash.
Zambada-Niebla pleaded guilty in Chicago and cooperated against his former boss. He was sentenced in 2019 to 15 years in prison.
Guzman was convicted in New York in 2019 of murder conspiracy and drug trafficking charges and sentenced to life in prison.
Cover photo: YURI CORTEZ / AFP