Is this the same person? Influencer wows with incredible makeup transformation
Ukraine - A Ukrainian influencer uses TikTok and Instagram to show how just how different she can look with the right makeup, and the results are unbelievable.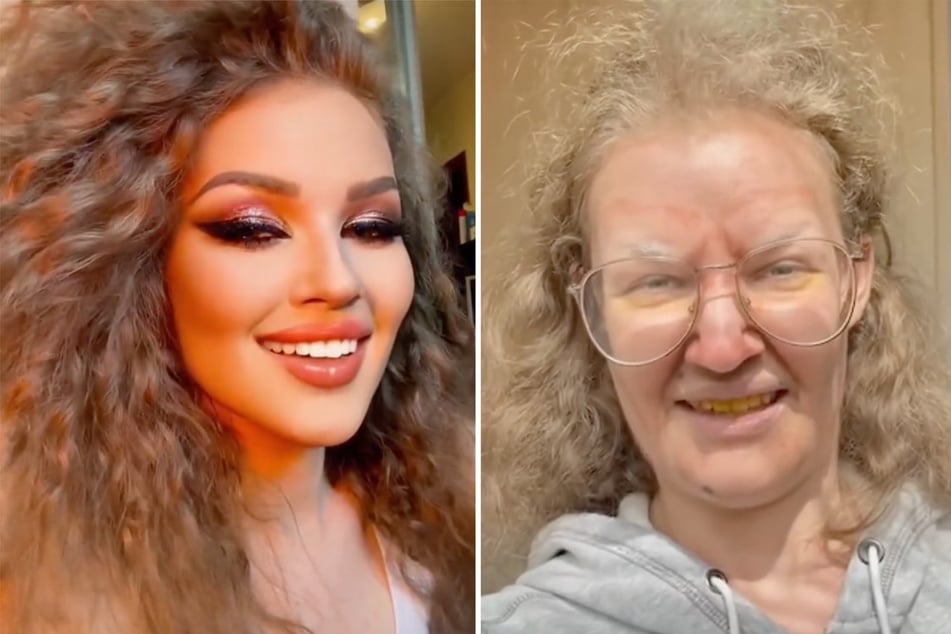 It's hard to process that these two faces could belong to the same woman.
20-year-old Valeria Voronina amazed her followers with her multiple chameleon-like transformations and has gone viral in the process.
In her clips, the influencer and actor showed how, with the right hairstyle changes and lots of makeup, she can transform to look like a cartoonish doll or an air-brushed supermodel.
Arguably, her most impressive transformation came in a recent TikTok video that has amassed more than 31.3 million views and 4.6 million likes.
In it, she is first seen seemingly unkempt with frizzy hair, yellow teeth, and huge glasses. With the help of TikTok's scene-splicing magic, she's suddenly displayed as an extremely styled beauty with perfect makeup, a full head of curls, and a seductive smile on her lips.
She doesn't show exactly how she pulled off the magic trick, or how elaborate the makeover was, so viewers are supposed to trust that it's really the same person in both clips.
Some TikTok users doubt the makeup artistry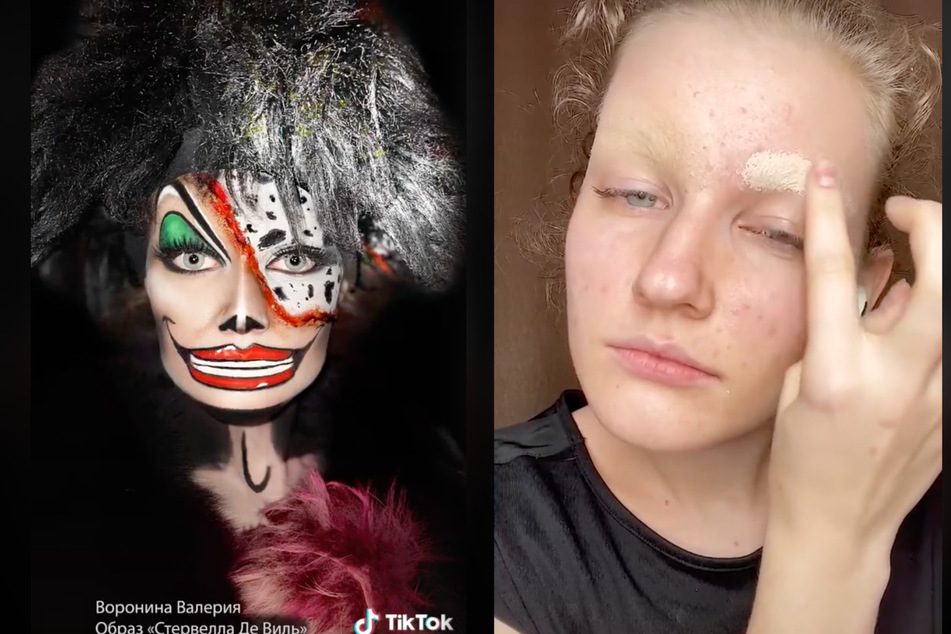 While many viewers were simply amazed by the videos, some don't quite believe that it's actually the same person every time.
A comment under one of Valeria's clips simply reads "No, I don't believe it" and itself has received more than 114,000 likes.
Other users even offer specific examples of why the women in the clips must be different people, writing, "Just compare the noses," or "Look at the position and shape of the teeth."
Her supporters respond that she uses nose contouring techniques, just as many models do, and knows how to expertly highlight her features for the transitions.
Valeria has even posted a video of herself "changing" her makeup step-by-step, but even that contains several cuts and has not completely convinced doubters.
Either way, the 20-year-old can be happy with the attention her talent and looks have drawn. After all, she only had 20,000 TikTok followers at the beginning of March and now already has 700,000!
Cover photo: Collage: Screenshot/TikTok/@voronina_valeria_