Boulder tattoo artists opt out of sexist parlors do their part to change the industry
Boulder County, Colorado - A group of female tattoo artists in Boulder were sick of the sexism that existed in the male-dominated tattoo industry, so they ventured out on her own and took over a strip for female clients and artists to escape the misogyny.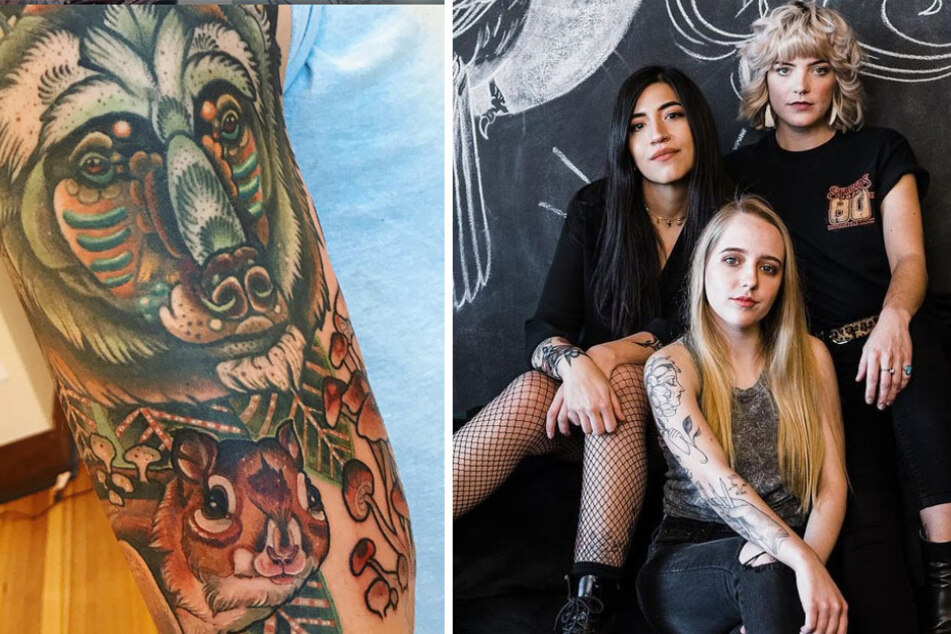 Three years ago, Morgan Alynn decided she was done with how women in the tattoo industry were treated, herself included.
Rather than continuing to suffer through daily ridicule, she opted to open a parlor that women feel secure going to and working in. Boulder County's Red Magic Tattoo has been going from strength to strength ever since.
In an interview with Daily Camera, Alynn briefly explained the force that led her to leave the toxic culture she was working in: "All the places I was working at were really tough. There was a lot of abuse and sexism, and just a lot of like really weird s***, that I just time and time again couldn't seem to like to escape, and so it was really nice to get a space."
Sadly, Alynn isn't the only female artist who's faced inappropriate remarks and endured sexual advances from male artists and shop owners, especially in the early days of their career.

Strange working conditions and a lack of mentorship
It's a common to have new artists partake in apprenticeships to learn different skills and gain experience from a mentor. But Lakewood, Colorado artist Christa Valdez said there wasn't much mentorship when she was working in male-owned and operated parlors.
Instead of getting hands-on experience from artists at the shop, Valdez was doing the dirty work, like sweeping the parking lots and manning the front desk.
She also encountered sexual advances from the owner, saying "I kind of felt trapped in that, too, because I did feel like I owed him in some way, even though he hadn't taught me anything."
Now, Valdez has her own booth at a female-owned shop called Blackbird Ink outside of Denver, owned by Kristy York. One of her main missions is ensuring artists are paid fairly for the work they're done, something that many female artists in the business don't experience.

Though Valdez is still finishing her apprenticeship, she can book clients and charge them for her services.

Ultimately, she's happy to finally be at a parlor where women are respected and treated as equals.
Cover photo: screenshot/instagram/blackbirdinktattoo/redmagictattoo