TikTok users pull fake celebrity death prank in viral trend
Culver City, California - As families everywhere gathered for the holidays, TikTok users decided to make the most of it with a dirty little prank.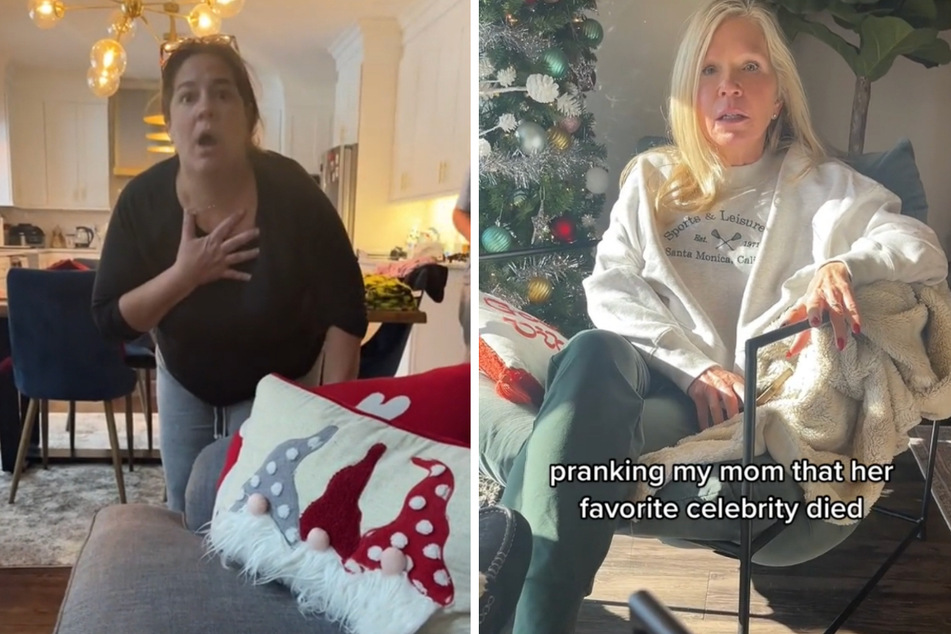 In the new viral trend, the person filming gasps dramatically and announces that their family member's favorite celebrity has died, playing a trick on their loved ones and capturing it on camera.
The candid – and typically very extreme – family member reactions to the false news range from immediate tears to utter disbelief.

"Fact check it, fact check it!" one mom screamed after her daughter told her that Jon Bon Jovi had died.
In another response to the same prank, one mom is too stunned to speak before she asks, "Alexa, did Bon Jovi die today?"
Another prank victim took the trick's hit in true dad fashion, as he responded to his daughter's dramatic announcement of Stevie Nick's supposed death by lowering his reading glasses and pulling out his phone.
An interesting element of the trend is seeing which celebrity creators have chosen for the prank – especially the more niche selections – and how they always seem to make perfect sense for the prank's target.
From Randy Jackson to Austin Butler, learning which celebrity's death elicits such a passionate reaction has been an intriguing watch for millions of users, who can't get enough.
"The funniest celebrity death tiktok pranks are the middle aged mum's who LOVE andy cohen," one Twitter user wrote.
Cover photo: collage: screenshot/TikTok/@miathetortilla69 & @elainatindall