Blonde model's teeny-weeny bikini is making waves on Instagram
Gold Coast, Australia - The Australian east coast is known for its beautiful places and beautiful women. This stunning model reinforces both reputations on her Instagram page.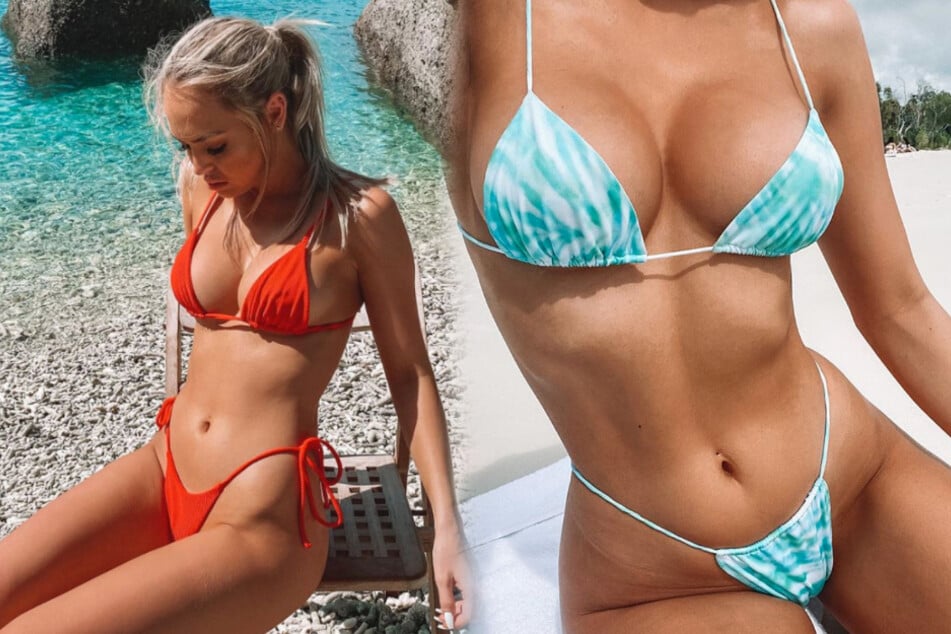 Tahlia Skaines is enjoying everything the Gold Coast has to offer. And followers get to enjoy her beauty on Instagram, where she posts photos of herself lounging on the  breathtaking beaches Down Under.
It's definitely a winning combination. And it helps that the influencer only seems to own extra small bikinis. She always shows her more than 544,000 subscribers a lot of skin.
In her latest snapshot, the model poses on a folding chair on the beach, looking seductively at the floor while wearing a high cut red two-piece suit.
In the another picture, Tahlia sits on a white towel and presents a close-up of her toned body, which is barely covered by the minuscule turquoise and white bikini.
Naturally, Instagram users love her outfits.
"I love your bikini," comments one. "Skimpy bikinis look the best on you," agrees another fan.

Thalia Skaines always keeps them coming back for more with her extremely generous swimwear choices.
Cover photo: Screenshot/Instagram/tahliaskaines