Fashion fail: woman wears romper as a shirt for four years!
Internet - Wait a minute – what kind of weird top is that?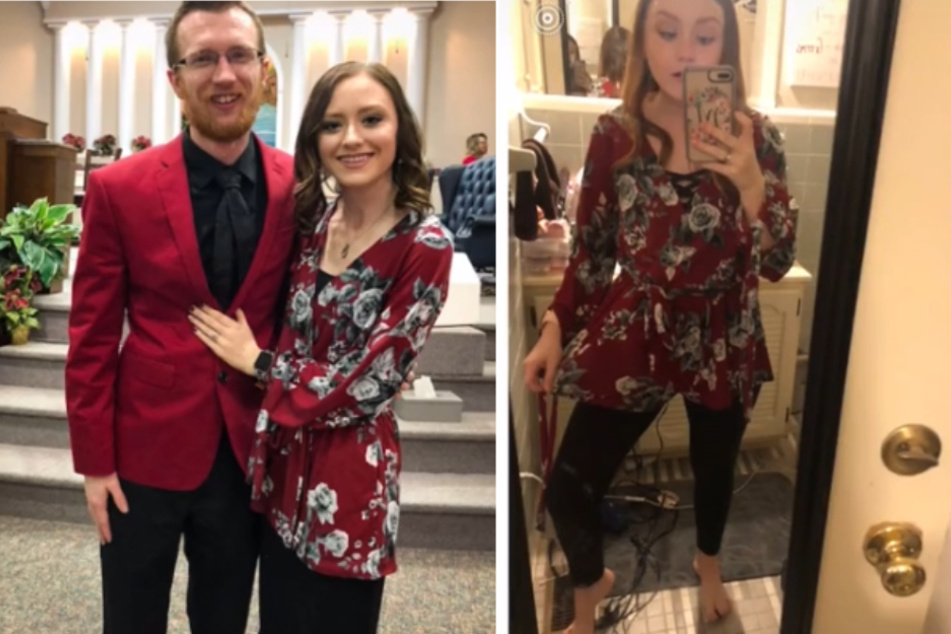 It was about four years ago when Madison got a new top that she really liked. In 2017, she even wore it on Christmas Eve.

But it wasn't until now that the young woman noticed that her garment wasn't a top at all – she had somehow managed to wear a romper the wrong way all these years.
In utter disbelief, she told her best friend about the long-term fashion fail and sent her a picture of her wearing the one-piece over black leggings.

Her friend, teampierce, who shared the hilarious conversation in a video on TikTok, was a little confused at first: "Like you've never worn it!? I AM DYING."
"No no no.... I have worn it SEVERAL times. As a TOP," Madison answered.
But how is it possible to wear a one-piece as a t-shirt?
TikTok users recount their own outfit mishaps
"It always bugged me how complicated it was to put on and it never made any sense and now I freaking know why."
"I just put it through ONE of the leg holes. That I didn't know were LEG HOLES," Madison explained.
But it wasn't just her friend who had a good laugh. Thousands of TikTok users also couldn't help but chuckle at the clip, which has already been viewed over 2.1 million times.
Many also revealed their most embarrassing outfit experiences. "It's ok I wore a tube top like 6 times before realizing it was a skirt," one commented.
Another laughed: "Me when I went to a concert and accidentally put my Jean jacket on UPSIDE DOWN- collar at my butt."

In another clip, teampierce explained: "Madison is one of my best friends. I promise she's not dumb. It could happen to anybody."
Cover photo: Screenshot/TikTok/teampierce