Single mom jumps on the Keto train to reshape her body and her life
Dallas, Texas – Ciara Martinez spent most of her adult life being overweight, often binge-eating until she made herself sick. After battling with postpartum depression, she decided to turn her life around with a new diet and newfound love for fitness.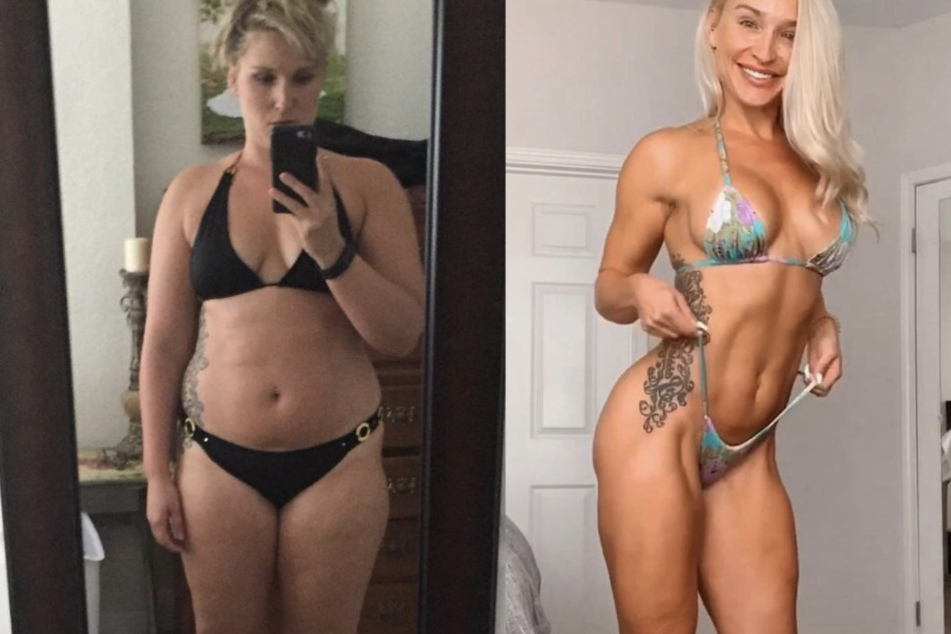 A lifelong battle with anxiety and depression left Martinez (35) in a darker hole than she had ever been back in 2016. Overweight and binge-eating to cope, the single mom of two knew she had to change her ways
The Texan was turned onto the low-carb, high-fat ketogenic diet and started hitting the gym five days a week. From a starting weight of 225 pounds, Martinez managed to overcome her greatest challenge and is now down to 143 pounds, with just 8% body fat!
Her newfound love of working out led her into a realm she always admired – fitness modeling and competitions.
In an interview with the Daily Mail, Martinez said, "I had always admired the physiques of fitness competitors and I made a promise to myself that I was going to do that one day."

In 2020, she took the title for the World Beauty Fitness and Fashion show in Miami, solidifying her role as a serious bodybuilder.

Let the transformations begin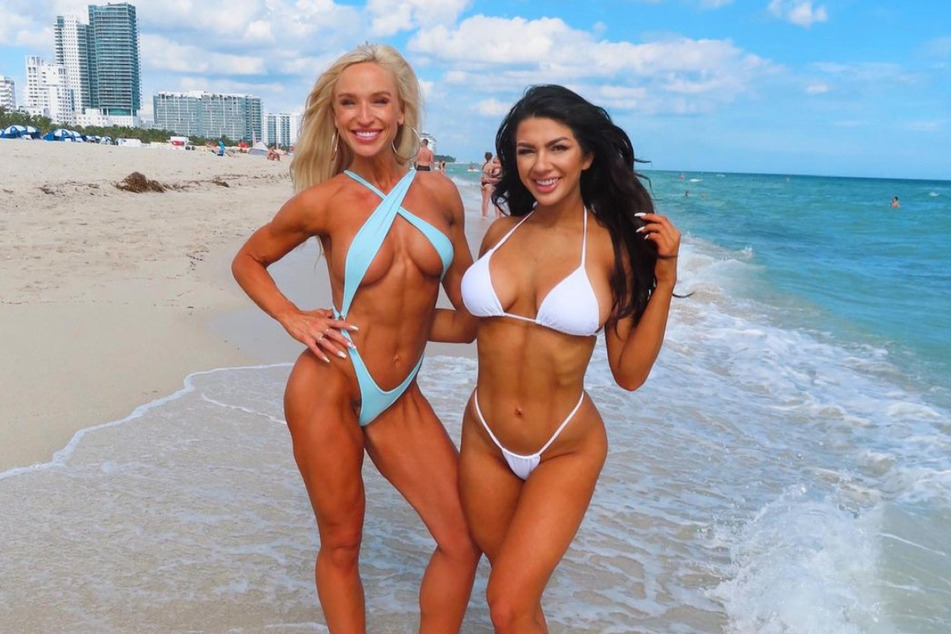 Five years ago, Martinez could never have foreseen what her life would become, but she knew it couldn't stay the same.
She was a single mom to two children under the age of one, but could hardly get off the couch to give them the attention she knew they not only deserved, but needed.
"I have battled anxiety and depression my entire life but it hit an all-time low at the end of 2016 after the birth of my son. I was so excited for his birth, but the postpartum depression set in quickly," Martinez told the Daily Mail.
There were days when she couldn't even push herself to change, shower, or even get off the couch. Her energy was depleted, and she was using food, pills, and alcohol to self-medicate.

She knew this wasn't going to fix things for her, and it surely wasn't going to give her kids the lives she wanted them to live, saying "I spent days on end in tears and knew I had to change for myself and for the good of my family."
It may have taken a whole lot of blood, sweat, and tears, but that's exactly what she did.
Now, Martinez models for swimsuit and lingerie brands when she's not in the gym training for a competition or playing with her two small children – all of which she could've never dreamed of doing just five years ago.
Cover photo: Screenshot / Instagram / ketogoddessmama