Karen's Diner boasts the rudest servers ever - and guests love it: "F**k off!"
Sydney, Australia - Bad service is what one restaurant has come to be known for - and guests are all about it!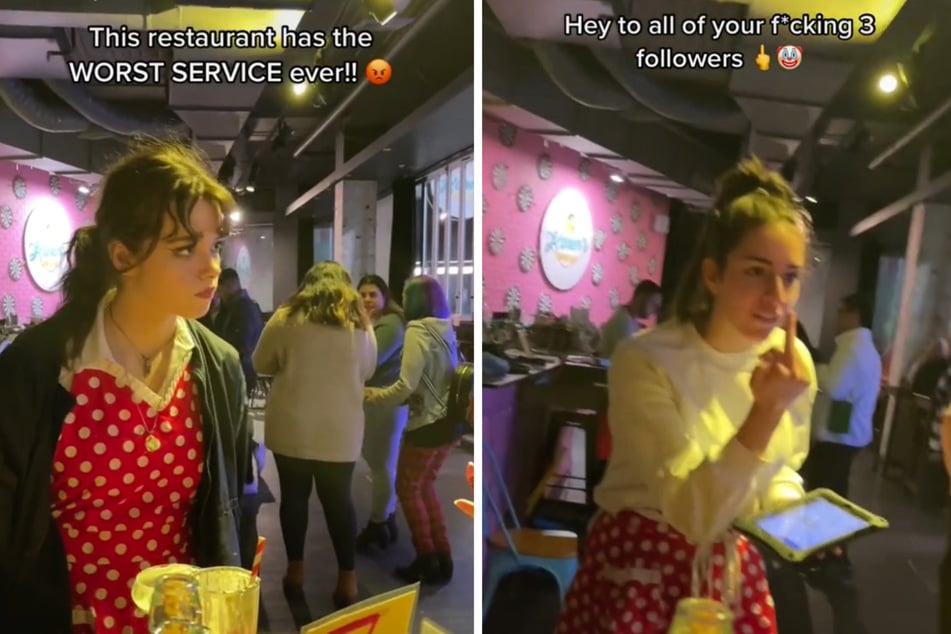 "Sit down and shut up" are the words customers of Karen's Diner are usually greeted with when they walk through the doors of the Australian restaurant.
"Great Burgers and Rude Service," their motto boasts.
Once you've been seated at a table, you have to wait, because the servers ignore you for the first few minutes.
Only then do the servers stroll listlessly in the direction of the guests, throw the menus on the table, and regularly roll their eyes and give the finger.
The food always arrives late, orders are forgotten, and sayings like "don't bust my balls" are the order of the day here.
At first glance, it sounds like a terrible visit to a restaurant, and yet, many people love the curious gastronomic experience. Contrary to expectations, that's exactly why people come!
One thing is clear: If you're quick to take things to heart, this isn't the best place for you to dine. Besides, any kind of complaint falls on deaf ears here, as the establishment makes just one thing clear: "Don't ask to speak to a manager!"
Karen's Diner has a meme namesake and is wildly popular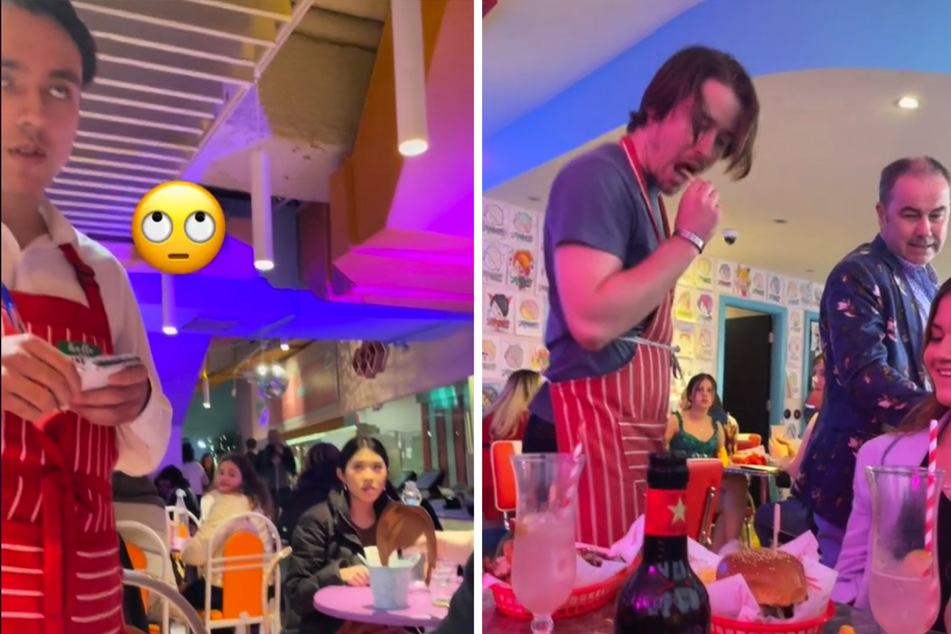 About a year ago, the first Karen's Diner opened in Sydney, Australia, and was an instant success.
Now, the restaurant is often booked up months in advance and is always packed. They've since opened six locations in Australia and two new locations in the UK.

Diners just can't get enough of being insulted, cursed at, and having to clear their own tables before leaving.
The restaurant got its name from the famous Karen meme and saying, of course, which makes the name synonymous with a very specific type of woman: a privileged white lady who complains about everything and everyone around her.
The restaurant often refers to their customers as "Karens," too.
Karen's Diner's co-founder reveals the restaurant's creation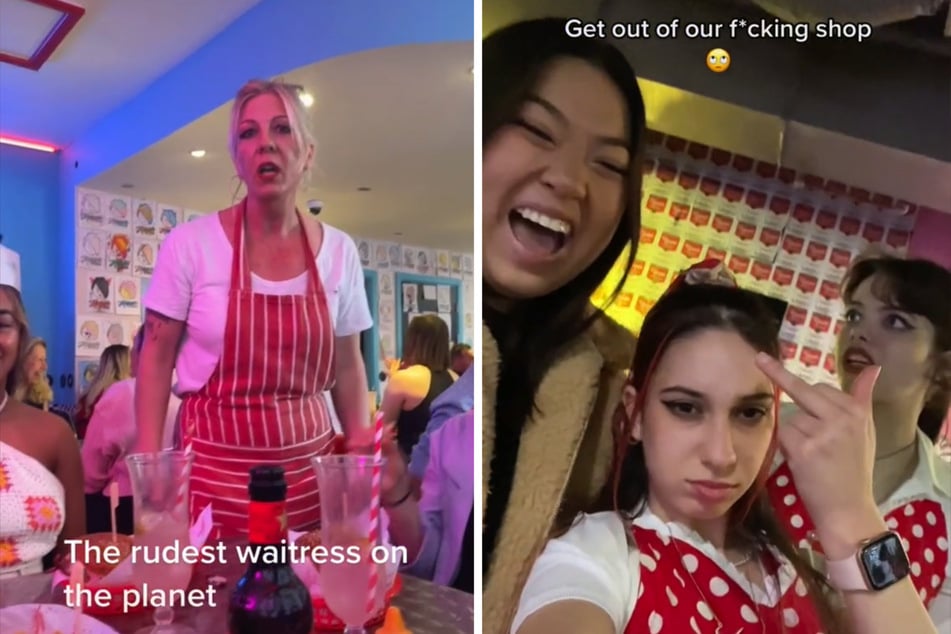 One of the co-founders of the business is Aden Levin, who revealed the origin of this idea to Perth Now.
"The infamous Karen meme was going viral at the same time as our staff were having to enforce vaccine passports and other restrictions, which meant they were on the receiving end of a lot of unnecessary 'Karen' behavior from customers," he said.
"It did make us think about a concept where we could flip the hospitality mantra and create a diner where staff could be rude to the customers and get paid for it."
Don't expect all doom and gloom with your food, though.
"Karen's Diner is a fully immersive dining experience which is more than just walking in and getting sassed by your waiter — it's a fun experience where customers take part in games, challenges and lots of different things while dining," he added.
Sign us up to get roasted – with a great burger on the side!
Cover photo: Bildmontage: TikTok/Screenshot/claraisyummy & TikTok/Screenshot/biteswithlily