Wisconsin brewery launches "inoffensive" Biden Beer
Minocqua, Wisconsin - A Wisconsin brewery owner has launched a special limited-edition beer to celebrate Joe Biden's election win.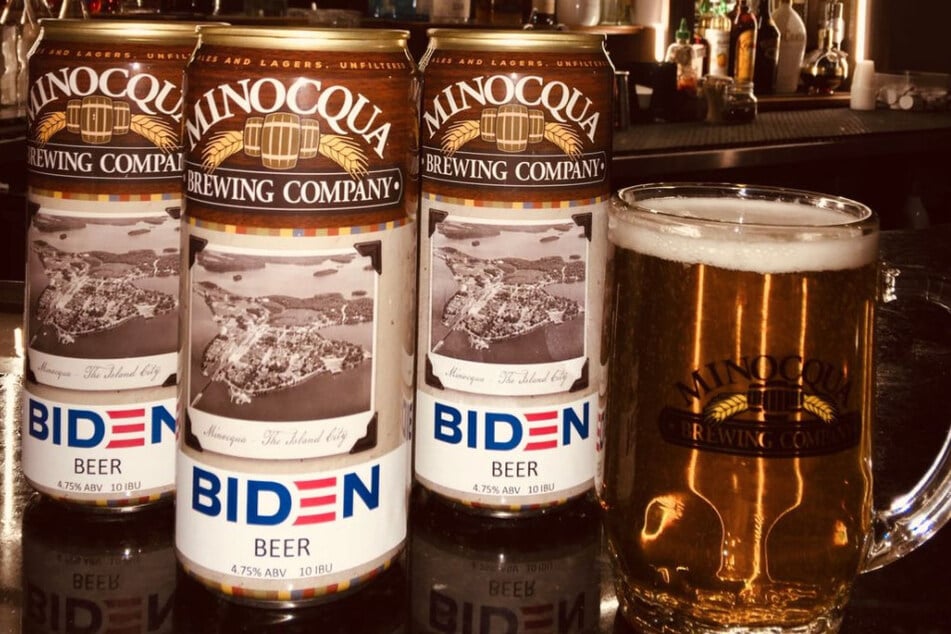 Kirk Bangstad owns Minocqua Brewing Co. and he is a fan of Joe Biden. And now the brewery owner is celebrating the former Vice President's raise win the best way he knows how.
He's launching a beer named after the President Elect.
It's called Biden Beer. Bangstad told the Milwaukee Journal Sentinel that his new beer is a Kölsch and described it as "inoffensive and not too bitter" in an interview. It's also apparently s "best served while taking the temperature down."
On Facebook, the company promoted the product with a post that said, "Guaranteed not to overstay its welcome in your fridge," a not-so-subtle reference to the fact that President Donald Trump is refusing to concede the election. The beer will be exclusively available at the brewery starting November 12.
Bangstad is a big supporter of Joe Biden. Back in September, he got in trouble with Oneida County zoning director after hanging a "Biden for President." sign that covered one side of his brewery. The officials said that his sign was larger than local ordinances allowed for. The county didn't fine him in the end, so he is using the money he raised for his "Legal Defense Fund" to support progressive candidates.
Kirk Bangstad recently ran for office himself, but lost his bid for a seat in the Wisconsin State Assembly to the Republican incumbent Rob Swearingen.
Cover photo: screenshot/www.facebook.com/MBCBrews