You want a-pizza this? Italians react to pop-up pizza vending machines
Rome, Italy - In Italy, a pizza vending machine is dividing opinion on the Italian fast food classic.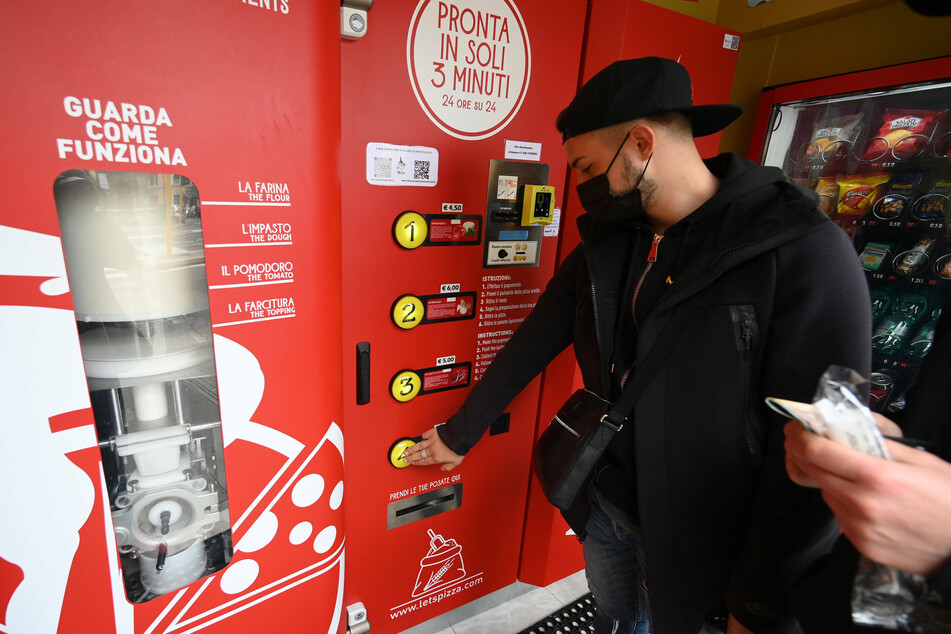 It's a very saucy for locals in Rome. Ever since the 24/7 "Mr. Go" pizza vending machine appeared in the Nomentano district of Rome a month ago, a debate has been raging about what constitutes a "true pizza".
The machine can make four different pizzas for between $5.50 and $7.30 with "fresh ingredients" in just three minutes.
About 900 pizzas have already been sold, says Massimo Bucolo, who developed the idea.
With his tomato-red vending machine, Bucolo doesn't want to compete with the almost sacred tradition of pizza in Italy, which usually involves a lot of work kneading dough and a piping hot stone oven.
Legend has it that Raffaele Esposito baked the first pizza in Naples in 1889, at the behest of King Umberto I, to serve to his wife Margherita.
Topped with green basil, white mozzarella, and red tomatoes, it symbolized the colors of the Italian flag. His original version, known as Pizza Margherita, is one of the most popular to this day.
Opinion divided on social media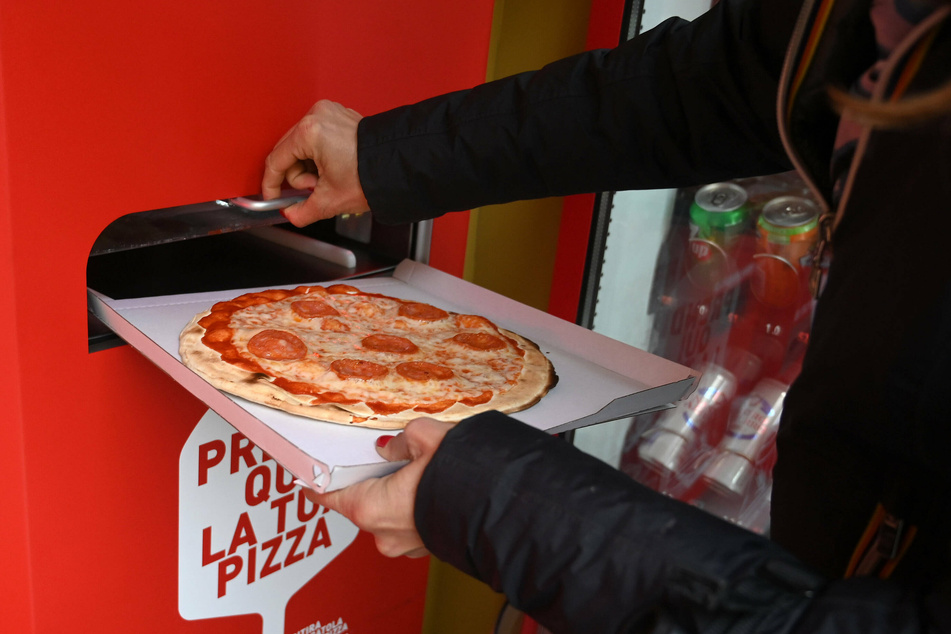 Bucol admits that his machine spits out "a different product", because no traditional pizza can be ready in just three minutes.
The vending machine is meant for people who are short on time and don't necessarily want to sit somewhere with other people, he said. When traditional pizzerias are closed, the Mr. Go is available and can make pizzas without end.
"I hope it tastes good," said a mother who stopped by with her son to get a vending machine pizza for the first time, out of curiosity.
Of course, Mr. Go has already been making the rounds on social media, but that has only generated more curious customers.
In online reviews, many praised the idea, but some found harsh words for the three-minute pizza: "Fail! Guys, let's not joke around with pizza," one user wrote.
Cover photo: imago/Xinhua