The Mental Health Mosey could be the Hot Girl Walk of 2023
Columbus, Ohio - Are you suffering from cabin fever? You're not alone. Famous TikToker Alexis Nikole shares her remedy for feeling stir-crazy in an adorable clip. Get ready to go on a mental health mosey to refresh yourself!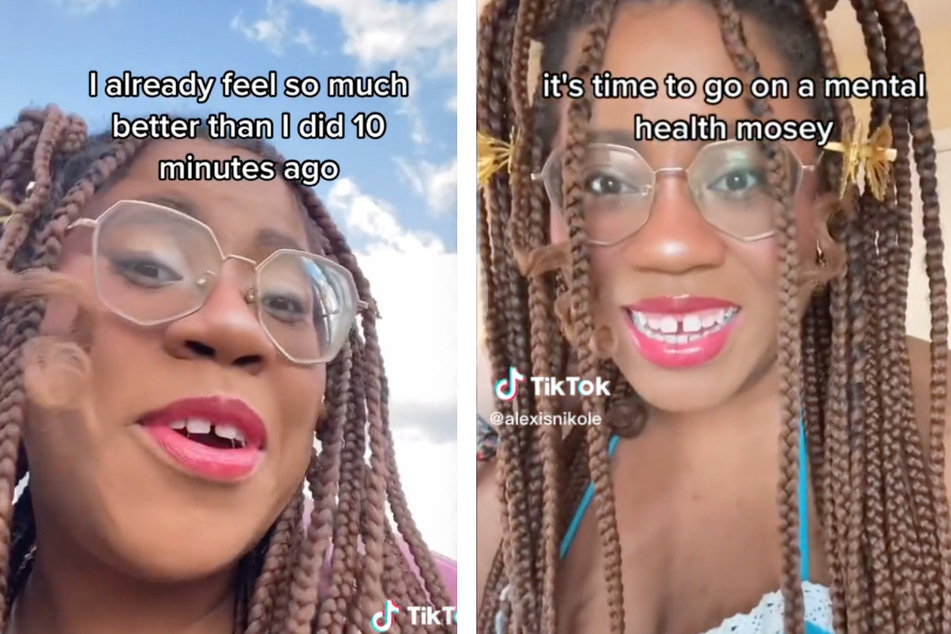 Could the Mental Health Mosey be the Hot Girl Walk of 2023?
When the winter weather takes a turn for the warm, TikToker and forager extraordinaire Alexis Nikole, aka BlackForager, puts on a super colorful jacket and heads outside for what she calls a "mental health mosey."
Per Alexis, a mental health mosey means challenging yourself "to walk around for at least ten minutes and try to notice at least ten different things."
In a recent TikTok clip, she took followers along for her mosey around her neighborhood in Columbus, Ohio. Given the sheer positivity on display, we're hoping the idea catches on!
Her energy, authentic excitement, and hysterical sarcasm is something to aspire too during the long, dark months of winter.
A mental health mosey makes Alexis Nikole feel less "feral"
As a forager, someone who searches for food growing in the wild or simply outside, Alexis has got an eye for growing things, even if in the dead of winter.
After walking around for 10 minutes – having been made "feral" by being cooped up inside for too long – Alexis shares:"I already feel so much better than I did 10 minutes ago."
So next time you're suffering from cabin fever or feeling a bit stressed, try following her example and go for a mental health mosey!
Cover photo: Collage: Screenshot/TikTok/alexisnikole