Groom kick-starts his marriage with accidental assault caught on camera
Goshen, New York - What a strange way to start off a marriage: barely hours into their marriage, a husband kicked his new wife in the face.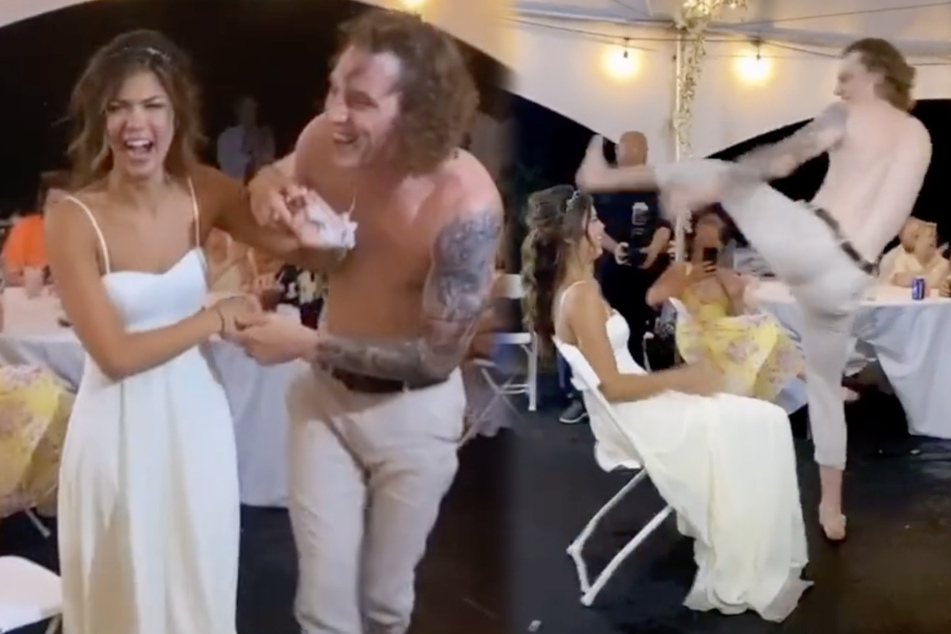 A video of a wedding dance performance gone wrong is currently causing a big stir on TikTok.
The clip starts off with the bride Micaela center-stage, sitting on a chair as her husband Adam walks up to her, clearly intent on performing a striptease routine.

He is shirtless and working his hips in what starts off as a promising-looking lap dance.

But then something rather unfortunate happens: Adam stands up and goes for an acrobatic swing of his left leg over his seated wife. But he definitely needs to work on his stretching, because his foot isn't anywhere near high enough to clear the hurdle – and it lands squarely in the face of his (literally) blushing bride.
Yes, you read that right – the man roundhouse-kicked the love of his life in the face!
Fortunately, Micaela was able to laugh off the accident and she found a perfect title for the hilarious scene that she later shared online: "How my husband ruined our wedding part 1."
After only a few days, the video already had over 95,000 views and more than 12,000 likes on TikTok.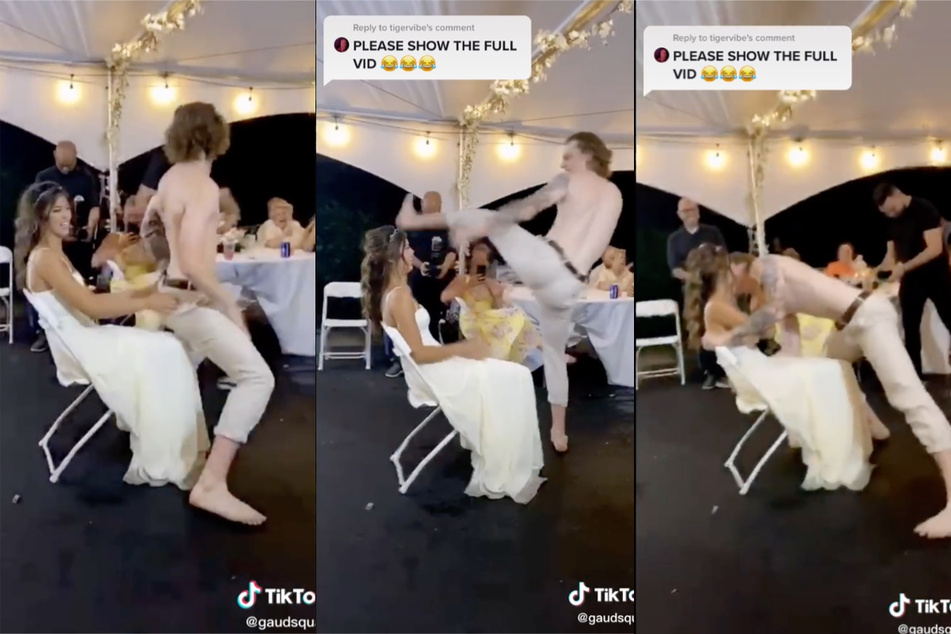 The bride had to cry, but the wedding still turned out to be a huge success
After the great success of the first clip, the couple decided to share a longer version of the whole episode with their curious followers. It shows the aftermath of the unintentional kick, with the groom immediately bending down to kiss and apologize to his wife for the embarrassing and painful-looking moment.
In her post, Micaela added: "I cried for a bit and he felt insanely bad but it was fine because we ended up partying until 8 am with our best friends."
After such a rocky start to the marriage, things can only get better for the two!

Cover photo: tiktok.com/@gaudsquad