Body modification fanatic adds fangs to his extreme look
Canada - One heavily tattooed and modified man is constantly looking for ways to reinvent and take his bold look a step further. He recently shared his newest modification on Instagram: fangs!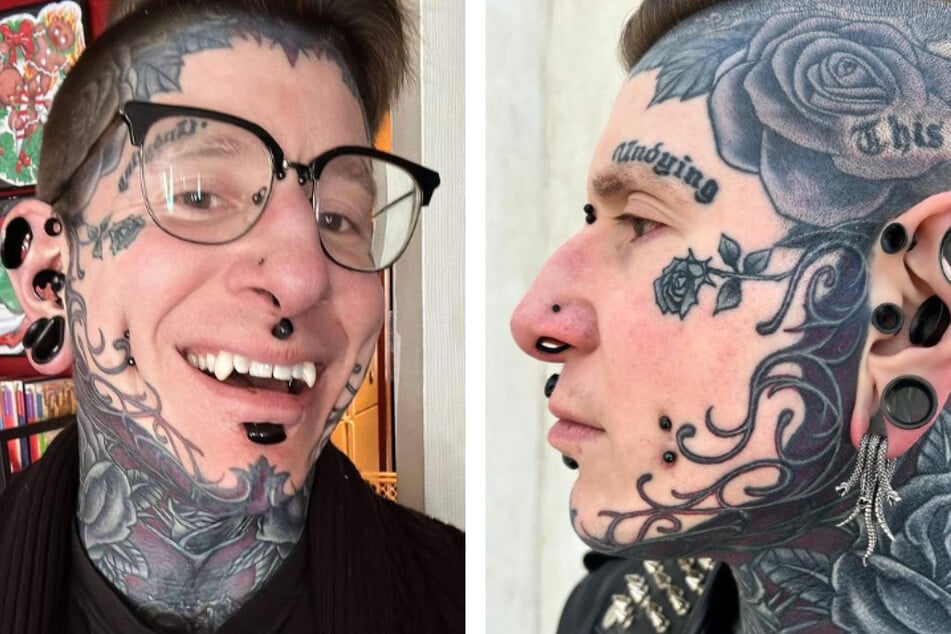 When you've already got 96% of your body covered in intricate ink and you're craving a new body modification, what do you do?
If you're tattoo artist Remy from Canada, then you embrace your dream and get yourself some fangs.
I've just always wanted vampire teeth," the former chef told the Daily Star. He added that he had no idea that this body mod was an easy one, which only took his dentist just 15 minutes to perform.
Remy flaunted his new fangs on his Instagram page that has 206,000 followers in a new selfie in which he grins. In the caption, he joked, "Recently unlocked a new super power: eternal life."
Body modification fanatic says he "treated" himself to fangs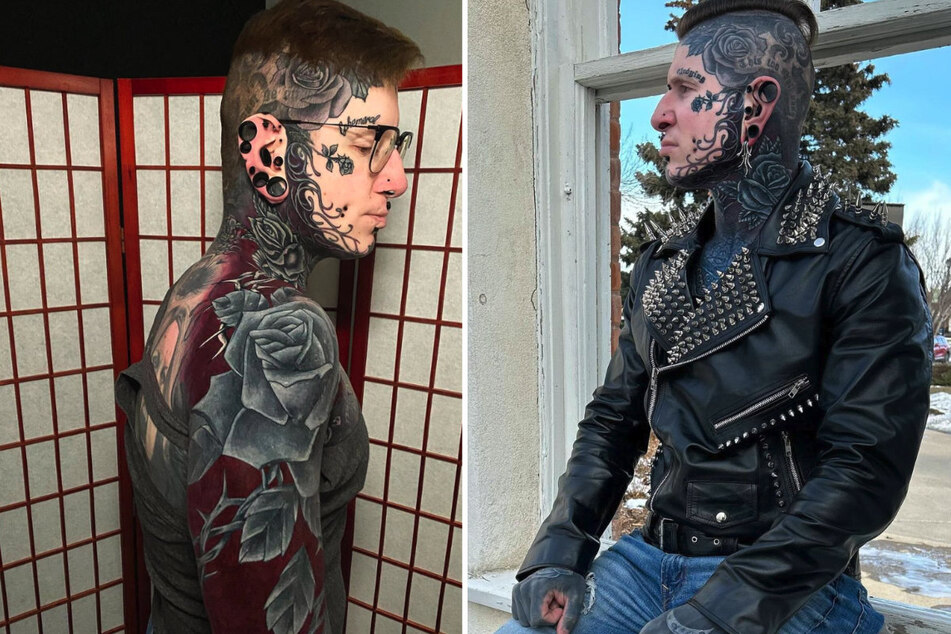 According to Remy's Instagram post, the fangs were a fun reward: "Vampire teeth are definitely a body mod, but after having some rather extensive dental work done this year I decided to treat myself to something more fun."
Instagram users were here for the look. They dubbed the teeth dope, fun, and wicked. One even dared to call them adorable, while admitting: "Probably not the compliment you want to hear, but they're so cute!!!"
The wildest thing about Remy's new vampire teeth fillings is that they weren't costly. "They were oddly enough even covered by my insurance," he said. "They do a consultation with you first to make sure you have room to build them, but after that it's pretty quick, and easy."
Let's see where the fangs and Remy's creativity take him next!
Cover photo: Collage: screenshots/ Instagram/ ephemeral_remy