Body modification fanatic has over 2,100 puzzle piece tattoos
Las Vegas, Nevada - One tattoo fanatic and performer has over 2,100 jigsaw piece tats and numerous body modifications, and he's got an award to show for it.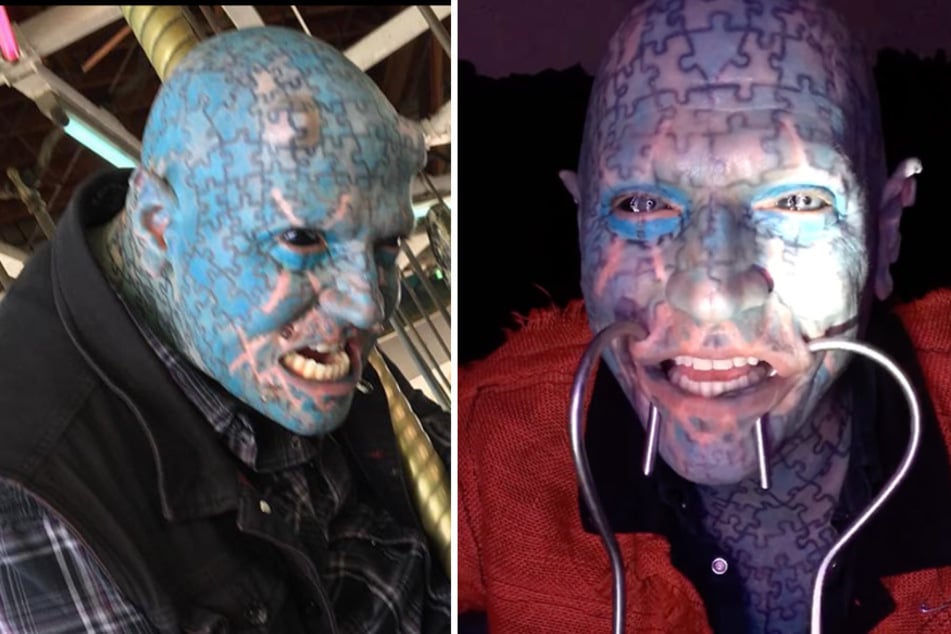 Paul Lawrence, better known as The Enigma, set the Guinness World Record for having the most jigsaw puzzle piece tattoos in April 2011, clocking in at 2,123 tats.
The counting process took three hours, and only tattoos with clear boarders were tallied – faded ones were disregarded. In addition to his puzzle piece tattoo bodysuit made up of various shades of blue ink, the performer and artist also has his eyeballs tattooed jet black.
But Lawrence doesn't just dabble in body art – he's also a big fan of body modifications. According to the Guinness World Record website, his mods include five flesh tunnels around his mouth, two horn-shaped, subdermal implants in his head, and extremely modified ears that mirror the edge of a puzzle piece.
The Enigma's body mod journey started in January 1993, while he opted to have all 2,123 puzzle piece tattoos done over the span of a month, telling Tattoos.com: "It was a hard month. There were a lot of intense feelings."
Speaking to those who might want to change up their look the way that he did with different shades of blue ink, Lawrence said: "You can be every color you want to be. Just pick one and go for it."
Cover photo: Collage: Screenshot/Instagram/theenigmalive