Heavily-tattooed man shocks his aunt with an incredible makeover
Fort Lauderdale, Florida – A man covered from head to toe in tattoos got a new look that left his aunt's jaw on the floor.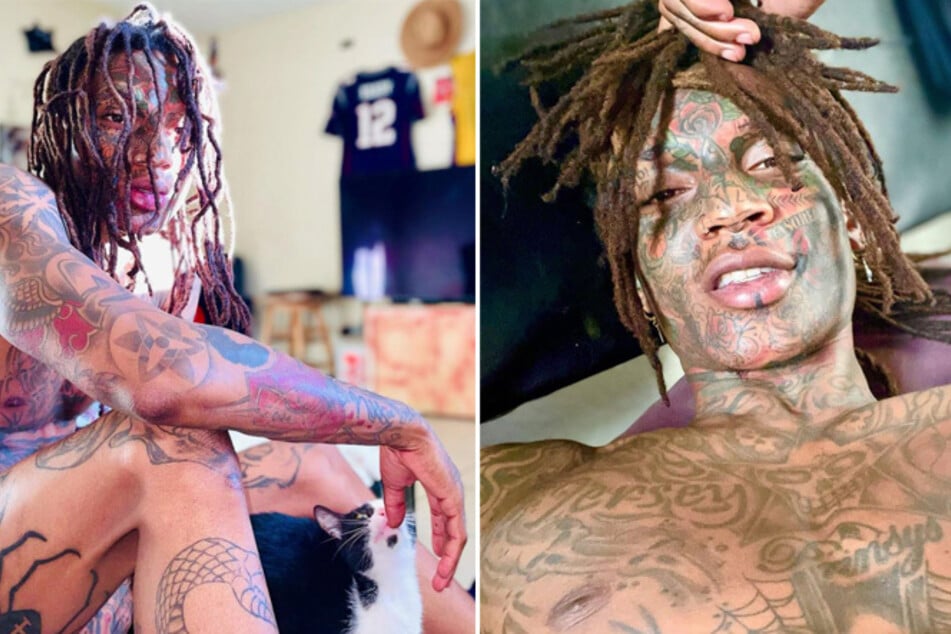 When Drew Batiste first started getting tattoos at the age of 18, his aunt Jackie, who's like a mother to him, was less than pleased.
Now, his entire face, neck, and body are covered in ink, and it's been about seven years since his aunt has seen Drew without any tattoos – until now.
In a video shared by Truly, Drew set out to have his entire body covered with makeup in hopes of shocking his aunt – and even himself.
Speaking on his tattoos, Drew said he receives a lot of judgmental stares and a slew of false assumptions about who he is as a person.
"The number one assumption people make is that I've been to jail for a long time," Drew said, which is something that couldn't be further from the truth.
Though he was turned down for numerous jobs in the past, Drew said that all changed when he turned to modeling. In fact, he actually gets more work in his field because of his tattoos.
While the Florida native said he'd never get his tattoos completely removed by laser, he was up for having them covered with makeup, saying, "I'm always down to try new things."
Drew makes a surprising transformation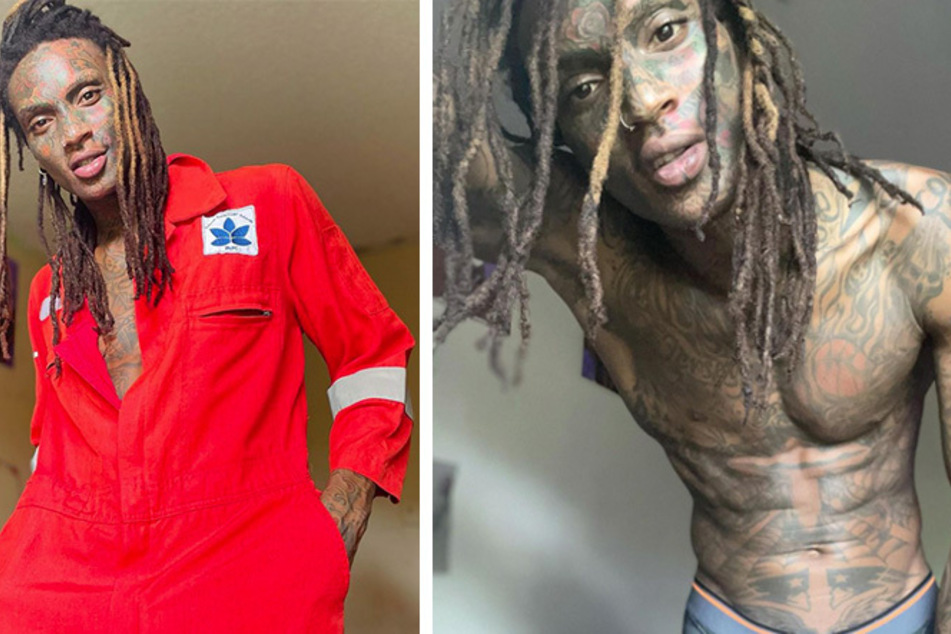 After four hours of airbrushing by a professional makeup artist, it was time for Drew to see himself completely tattoo-free.
At first glance, he burst out laughing before stating, "It takes away my pizzazz, you know. My juice, my sauce."
But Jill, the makeup artist who covered his tattoos, was quite impressed with her work and his physique, saying, "I think it looks good. Shows his abs. You can see every muscle in his body now."
Next up was the big reveal for Drew's aunt, Jackie. Before he even showed her his fleeting new look, Drew was pretty confident that she'd want it to be a forever thing.

"Oh my god. This [looks] good," Jackie told Drew. She bluntly continued, "I prefer you look like this. I never liked your tattoos."
Despite his aunt's wish that he would keep them covered forever, Drew couldn't stand to see himself ink-free.
"I'm a confident person by nature, but tattoos just give me a little more power," Drew said.
Cover photo: Collage: Screenshot / Instagram / drew__baptiste