Polish woman sets tattoo record in TikTok style!
Wroclaw, Poland - Influencer Adrianna Eisenbach is not only the most tattooed woman in Poland, she also has a natural talent that she inspires millions with on TikTok.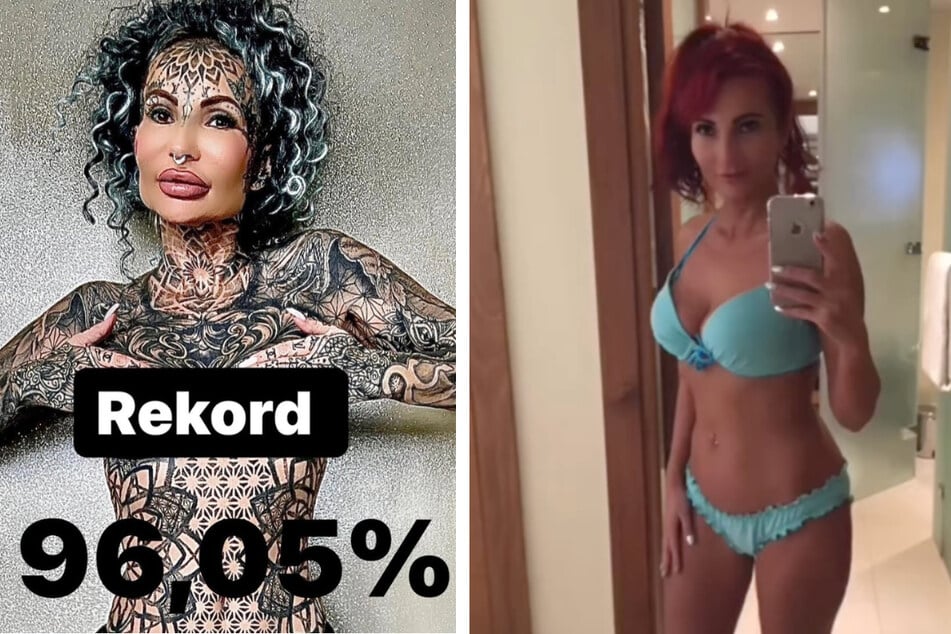 Adrianna has radically changed her appearance over the years. The self-proclaimed "Scandal Queen" used to who play sports and was focused on health and nutrition.
At some point, another hobby entered the Polish woman's life that changed everything. Now, the 52-year-old is considered the woman with the most tattoos in all of Poland.
Roughly 96% of her skin is filled with ink: "What percentage is my body tattooed ... finally it's calculated, precisely measured by the way you calculate a burned body and these percentages didn't come out that low," the heavily tattooed woman told the Daily Star.

The Polish model shows a different side of herself on TikTok, making fun of herself and others in numerous videos. However, when she was brazenly robbed, Adrianna went off.
Poland's most tattooed woman gets real on TikTok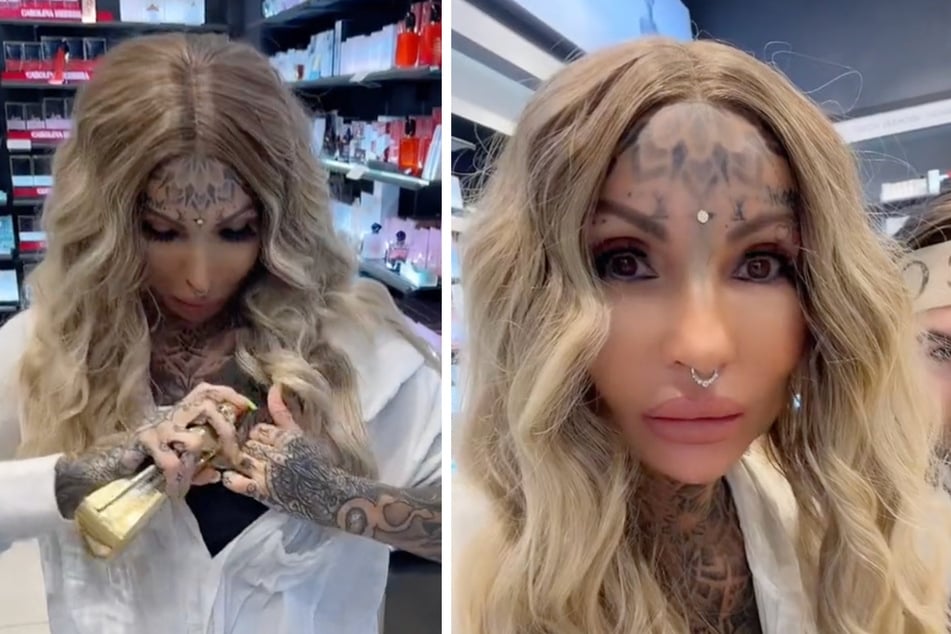 Being a tattooed queen of comedy is Adrianna's real talent! For example, in one of her comical videos, Adrianna and her husband show the real reason people go to drugstores by spraying themselves with perfume and refusing to buy anything. The video achieved 5.1 million views.
Soon after, the couple actually bought some perfume and a Coke only to be brazenly robbed a short time later!
The tattoo fanatic shared her disgruntled reaction to the situation in a followup video that's garnered 1.3 million views.
In any case, it seems that Adrianna didn't let the alleged theft get her down, as she continues to document her daily shenanigans on TikTok for all to see.
Cover photo: Collage: Screenshot/instagram/adrianna_scandal_queen