Tattoo and body mod lover doesn't let "demonic" comments kill her vibe
Houston, Texas - When you're a tattoo and body modification lover, enduring strange looks and unnecessary comments often comes with the territory. But one woman from Texas isn't letting "demonic" shade from strangers bring her down.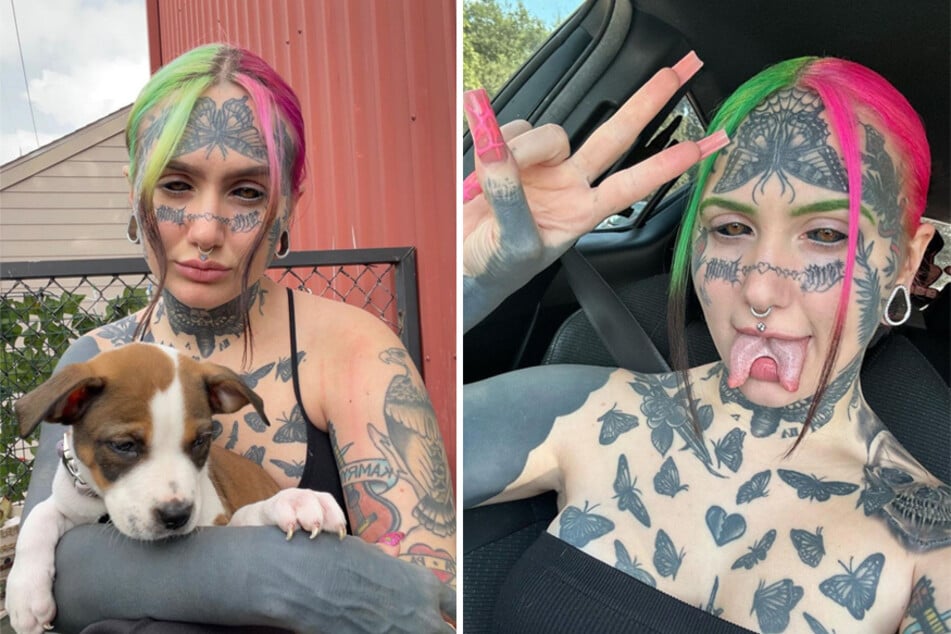 Tattoo lover Kierstyn Milligan, also known as Orylan, decided to change up her look a few years ago by way of tattoos and body modifications.
According to Metro, the 24-year-old has spent over $40,000 on her ever-changing looks, which she says causes "most people [to] think I'm demonic – that I have no family or money."
Despite being mislabeled due to her modified looks, which include numerous tattoos across her body – including her face and eyeballs – and also modifications such as a split tongue, fanged teeth, and breast augmentations.
While people try to "put all these stereotypes on me," the tattoo lover has no problem shutting them all down. And when it comes to public outings, she reportedly says: "People in public mostly have positive reactions and what to take pictures with me, but I occasionally get an ugly look."
Regardless of the occasional side-eye, the tattoo lover says her "family and friends are very supportive of anything I want to do."
Sure, they were "shocked" at first, but they've adjusted to her looks now.
While her look is already quite eye-catching, Milligan plans to get more tattoos and endure more surgeries.
Cover photo: Collage: Screenshot/Instagram/@orylandoesnotexist