Tattoo artist sounds off about the downside of underboob ink
Germany - A tattoo artist is sounding off about the downside of underboob ink in a TikTok that's gone outrageously viral, and social media users seem to agree!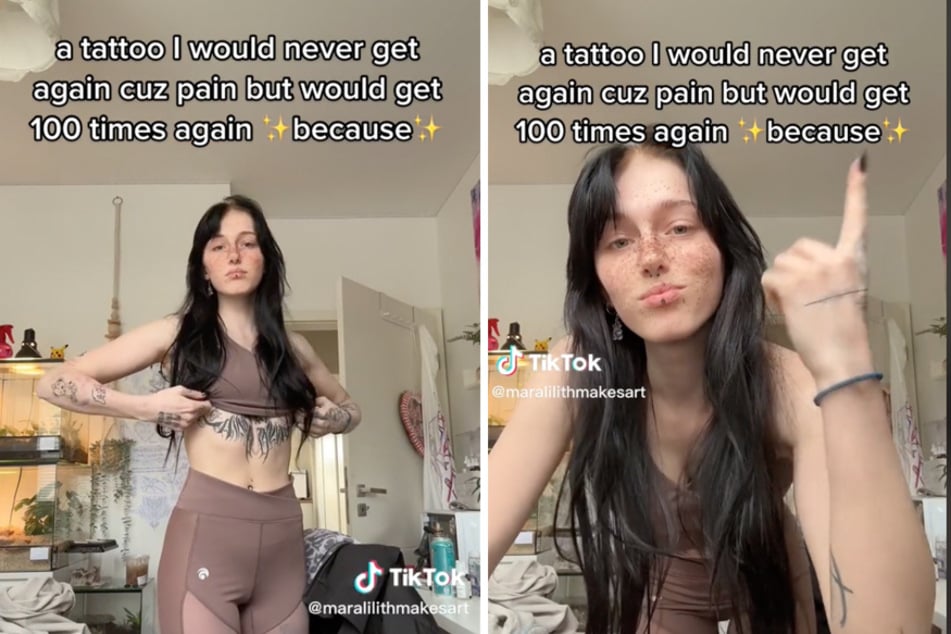 There are many places you can get tattooed that are more painful than others. While some places across your body offer more cushion for the tattoo needle pushing and thus are less painful, other areas – like the underboob – are extremely sensitive.
Mara, a tattoo artist from Germany, posted a video on TikTok that's racking up views and features on-screen text that reads: "A tattoo I would never get again because pain, but would get 100 times again because."
In the clip, the aspiring tattoo artist is seen showing off a nearly hidden underboob tattoo she has, signalling that while the ink was painful, she'd definitely endure it once more.
Social media users flocked to the comments section to share their take on her ink of choice.
One TikTok user commented, "Definitely worth it though! It looks amazing," while someone else wrote, "The pain is crazy, but the spot is so worth it, love my own so much."
One person chimed in to offer up their opinion of a more painful place: "Back is a million times worse."
"Pain 1 thru 10? 10 being stabbed," one TikTok user asked in the comments, to which Mara replied, "Definitely 10."
So long as you love your tattoos, that's what matters!
Cover photo: Collage: Screenshot/TikTok/@maralilithmakesart