Tattooed "mutant" man modifies himself and finds "beauty in horror"
Italy - A tattoo-obsessed Italian contortionist is leveling up his body modification journey in a major way.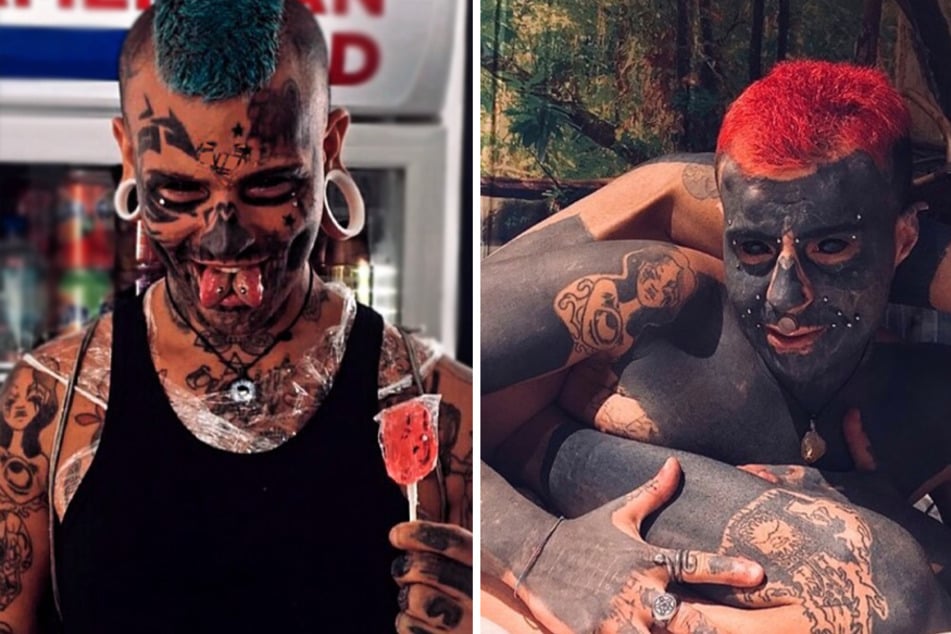 Body contortionist Nicolò Saverino from Italy has over 70% of his body covered in ink, and has hopes of one day being 100% covered.
The Daily Star reported that that he first fell in love with body modifications at the age of 16, and has since had his tongue split, eyeballs tattooed, his lip gauged, has gotten 13 facial piercings, horn implants, and parts of his ears sliced off.
Though some might think it's strange, the 29-year-old said he finds "beauty in horror."
Saverino even went as far as to keep the parts he sliced off in a jar to admire whenever he pleases.
However, he recently took his ear journey one step further by having them modified to look like elf ears, a mod music artist Grimes is rumored to have just done, as well.
Saverino reportedly told InTheKnow,"My favorite modifications are my elf ears and forked [split] tongue, which I practiced myself using surgical material."
That's right: the body contortionist seems to have done all of his body mods himself – which is not something he recommends for others. At least, not without doing extensive research first.
The Italian shared that he had a rather rough childhood, which inspired his body mod journey: "I faced many problems growing up and had to overcome so many obstacles, which also led me to change my appearance."
Saverino is so fond of his unique look, he started an OnlyFans page to profit off of it.
Cover photo: Collage: Screenshot/Instagram/_mutant_man_