50 years young: this erotic model is taking Instagram by storm
Los Angeles, California - It's hard to believe this body belongs to a 50-year-old! Instagram model Jennifer Silver shows how sexy women can be, even as they age.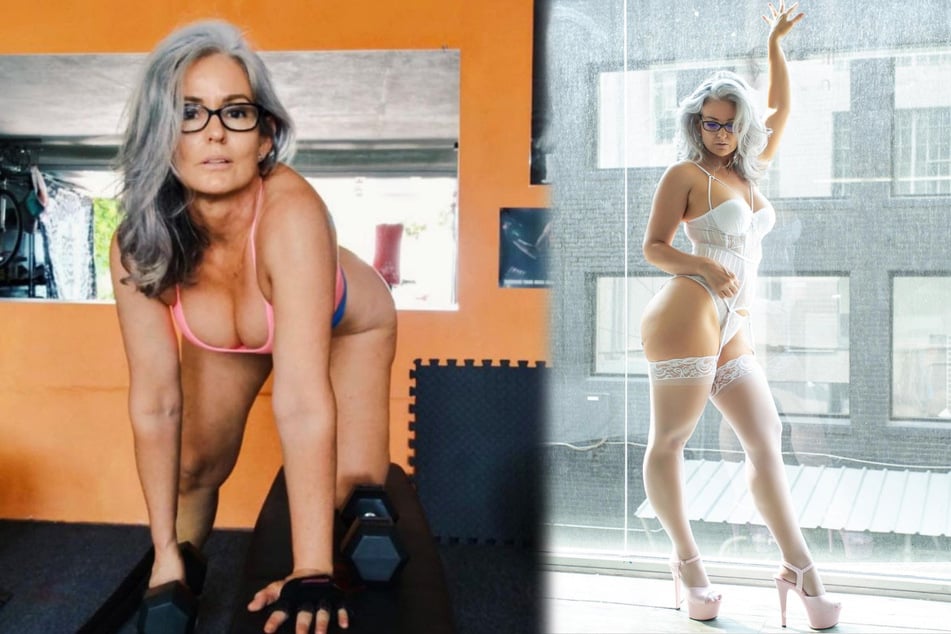 There are many beautiful women on the internet, but few are as impressive as this 50-year-young beauty from Los Angeles.

On Instagram, she goes by the name silverbeauty.jennifer. She chose the name not only because of her fitting last name, but also because of her silver-grey hair.
Her account has no less than 604,000 followers. It's possible that she's old enough to be the mother (if not the grandmother) of most of her fans, but that doesn't stop them. They can't get enough of this sexy lady.
The Californian regularly surprises her loyal followers with seductive snapshots. When she poses in erotic underwear and other hot outfits, it's easy to believe she's only 25 – not 50!

Jennifer doesn't only work in front of the camera. She also writes erotic fiction. Fans admire Jennifer for her beauty and creativity.
Here are some samples of Jennifer's pictures, taken from her Instagram account.
Jennifer Silver earns money as an erotic model on OnlyFans
In addition to her successful career on Instagram, she is also active on the platform OnlyFans, where followers have to pay $10 a month to see her posts.
There, she shares even more revealing photos than on Instagram, but still makes it clear that her account only offers tasteful erotica. She rejects all kinds of pornographic and overly explicit content.
However, Jennifer Silver is not the only beauty over 50. She isn't even the only Jennifer at that age who looks fantastic. For comparison: Jennifer Lopez and Jennifer Aniston are both 51 years old.

To claim that aging women can't be sexy couldn't be further from the truth.

Cover photo: Montage: Instagram/Screenshot/silverbeauty.jennifer