International Safe Abortion Day: Protestors gather at Union Square to demand legal abortion access
New York, New York - Protestors gathered in Union Square on Wednesday evening to demand legal abortion access nationwide in honor of International Safe Abortion Day.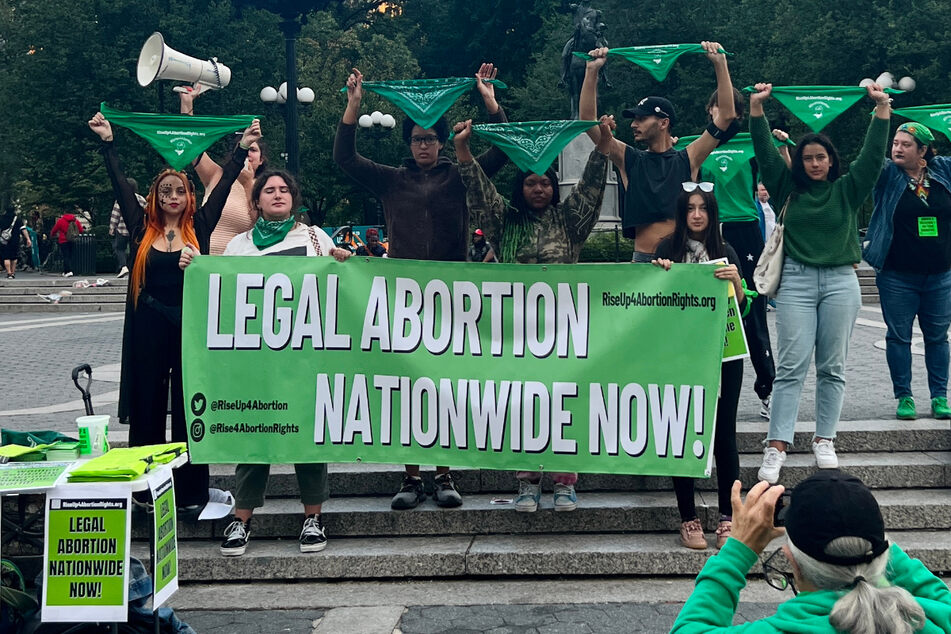 The protest was organized by Rise Up 4 Abortion Rights, which was founded in January by healthcare pioneer Merle Hoffman, gender equality author Lori Sokol, and political activist Sunsara Taylor.
The group donned green bandanas and distributed flyers declaring "Women's lives are in a state of emergency."
Protestors demanded that the US government restore legal access to abortions across the country, and urged Americans not to accept the new normal created by the Supreme Court's overturning of Roe v. Wade.
"We are out here to call on you, everyone who is angry [and] everyone who [was] outraged when Roe was overturned," they shouted.
"Remember how you felt: the loss, the grief, the disbelief."
September 28 is International Safe Abortion Day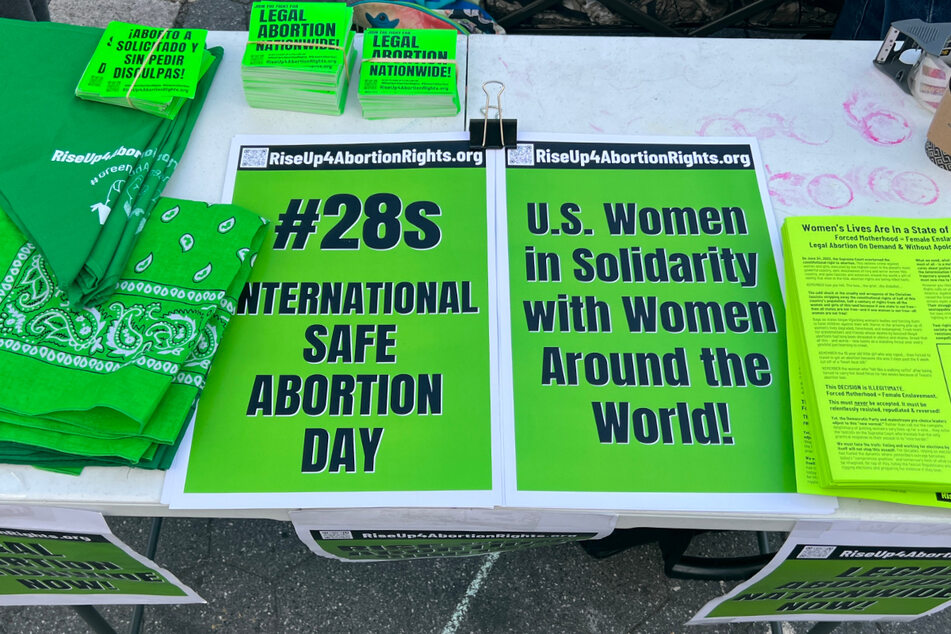 International Safe Abortion Day began in Latin America in 1990 as a day of action for the decriminalization of abortion. The protestors at Union Square honored the day's legacy in their speeches.
"We stand with our sisters in Colombia, in Argentina, and Mexico who rose up in a green wave and made [abortion] legal in these majority Catholic countries," protestors said. "There's no damn reason we can't do that here."
The protestors also chanted in support of women in Iran. "We stand with the women in Iran who are throwing off the hijab. We need to do the same thing here – mass defiance in the streets."
Emma Kaplan, one of the protest's organizers, spoke about the responsibility of Americans to promote legal abortion: "We feel a particular responsibility as people living in this country, the most powerful military country in the world, that has just done this."
She continued, "It's gonna have an effect on countries all over the world."
Protestors emphasize the need for action by New Yorkers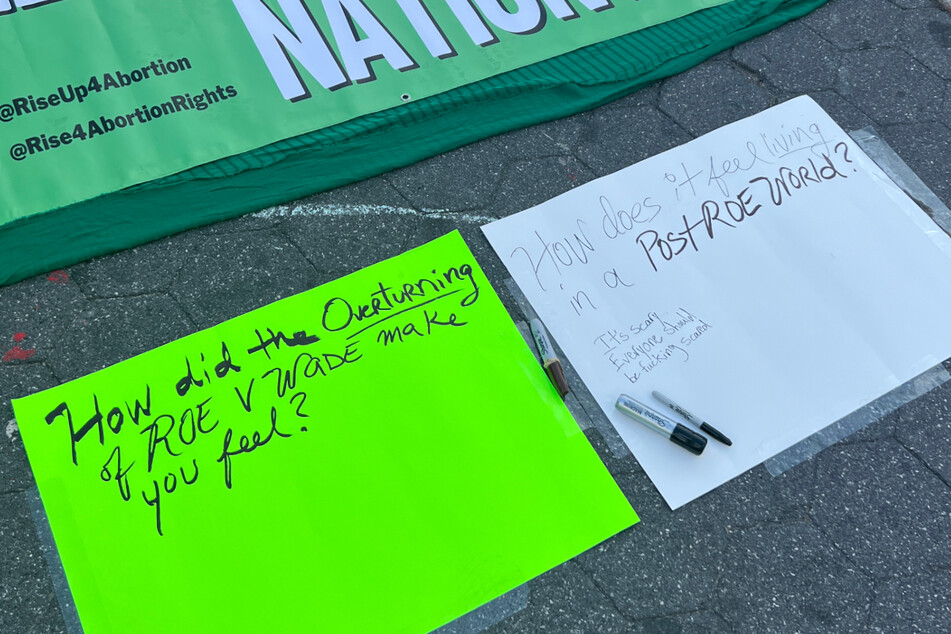 One of the protestors discussed the particular importance of New Yorkers taking action. "I'm sick and tired of the complacency I see in New York City. You are not safe because you are here within these state boundaries. We are not safe here," she said.
She then urged New York to use its resources to help women in other states.
"If we are a safe harbor, then we need to show that. Those that can, must. Those that can do must do more than vote. That is one day at the office, that's it. One day at the ballot," the protestor said to the crowd.
"That will not affect 364 other days in our lives."
Cover photo: TAG24/Kelly Christ