New York's Cannabis Resource Fair: One state senator's push to revolutionize the weed industry
New York, New York - TAG24 NEWS attended the Cannabis Resource Fair on Wednesday to get the inside scoop on the future of NY cannabis and speak with the state senator pushing to shape it.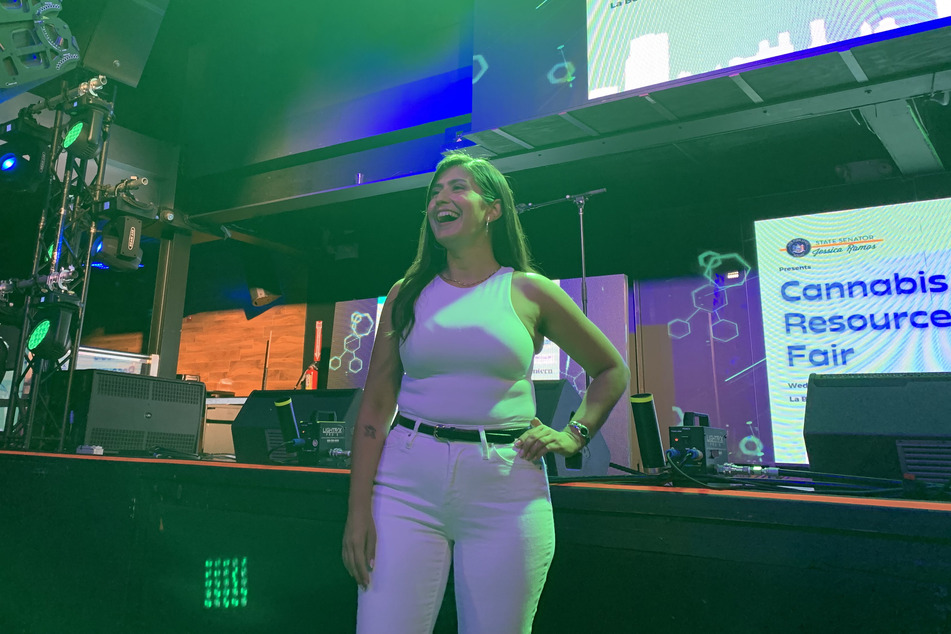 The event, organized and hosted by Democratic Senator Jessica Ramos, took place at La Boom, a Latin nightclub located in the heart of Queens.
The room was full of ambitious entrepreneurs and curious minds, interested in getting their foot in the door of the state's rising cannabis industry, which is expected to bring in billions of dollars within the next few years.

Ramos, who represents New York's District 13, brought together a handful of influential names who have been working tirelessly to bring progressive change to the industry, just as the state is gearing up to issue business licenses for the first time.
Education and information is key in this battle, and the Cannabis Resource Fair was all about making people, institutions, and ideas easily accessible to those who need it most.
New York is revolutionizing the cannabis industry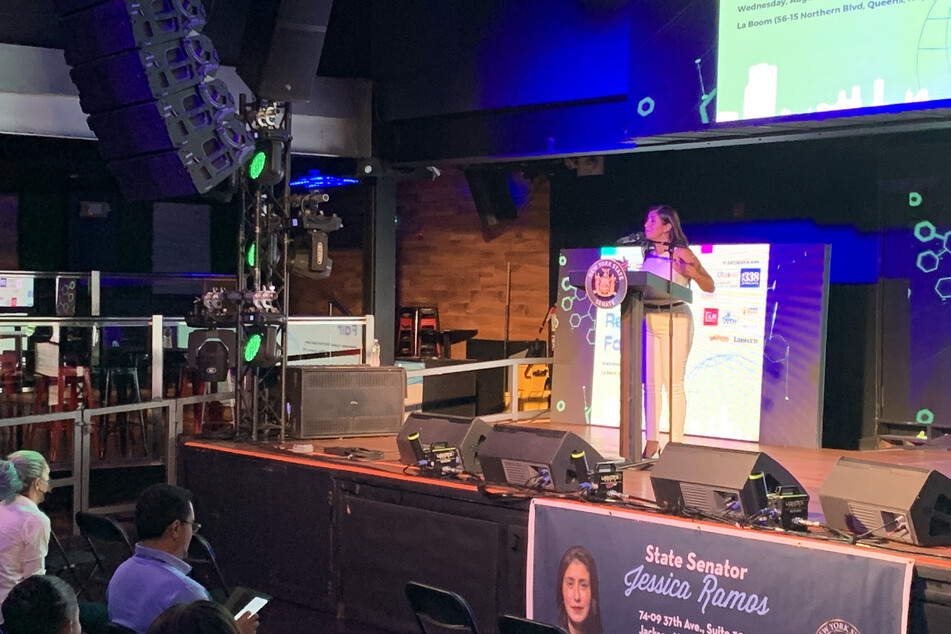 While states like California and Colorado may come to mind when it comes to the charge to legalizing cannabis, New York is laying claim to revolutionizing it.
Since the state officially legalized weed in March 2021 under then-Governor Andrew Cuomo, the conversation of how to effectively and safely roll it out to the public has been raging.
As exciting as legalization was, some dangers immediately became obvious. In particular, the possibility that powerful financial players might monopolize the industry would have been another slap in the face to those communities that have been hurt most by the decades-long war on drugs.
So when current New York Governor Kathy Hochul unveiled new regulations in March that would prioritize business licenses for those with past cannabis-related criminal convictions, it was a game changer.
These groundbreaking decisions may not completely heal the wounds of the past, but as State Assembly member and District 34 Rep. Jessica González-Rojas told the audience at the fair, it does help to "right the wrongs from the war on drugs and who it impacted."
"We had to take lessons learned from places like Colorado that almost had too much taxed income from marijuana that they have been able to use to make important investments in their community and in their state," González-Rojas continued. "We're ready to do that, and we want to see you benefit from these opportunities."
Queens, get the money!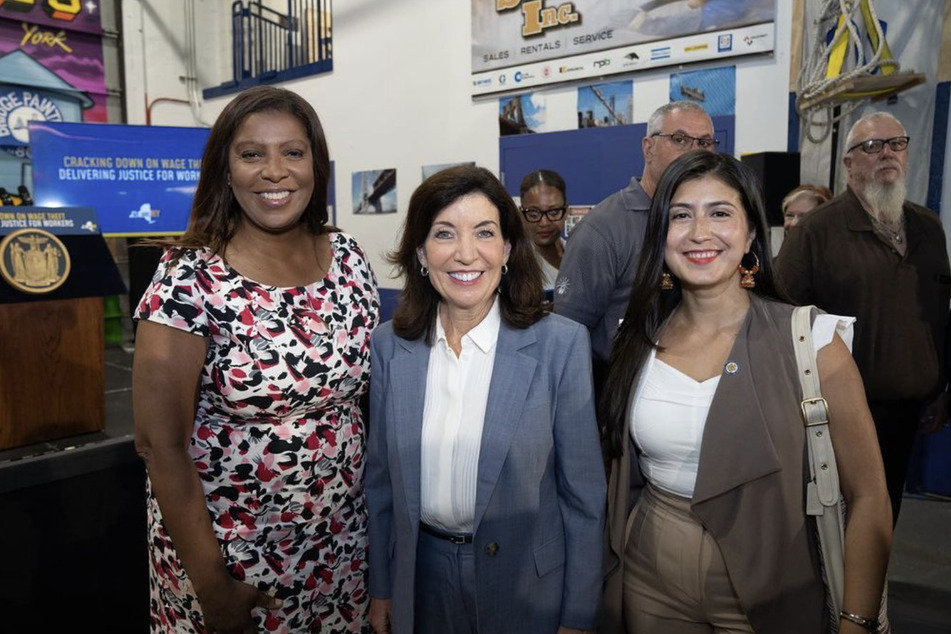 As licenses begin rolling out for NY, Ramos and her constituents are adamant that residents and local communities must be the ones to reap the financial benefits brought by legalization.
Ramos commonly uses the expression "Queens, get the money!" – an homage to the classic Wu-Tang track C.R.E.A.M. – to encapsulate her position.
While the reference might be used jokingly, she is "actually very serious" about the message.
"Now that it's being legalized in many different states, we're seeing that those systems have really helped larger corporations make a greater profit, rather than the people who have been involved in the business for a very long time," Ramos said. "I and many of my colleagues didn't want that to be the story of New York."
The 37-year-old campaigned on legalization back in 2018 and has continued to push for progressive innovations and regulations that will ensure lucrative opportunities will be available to people of color, women, and those affected by the war on drugs.
"I'd be damned if I don't do my part in making sure that we're bringing all the resources that are available so that people are 100% ready when it's go time," she insisted.
Knowledge is power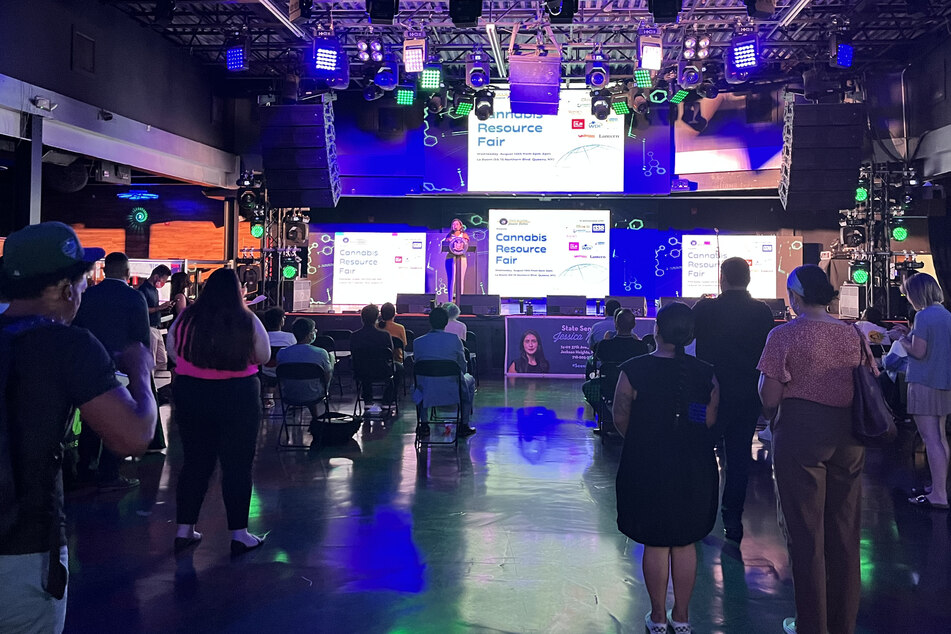 Above all, the point of the Cannabis Resources Fair was to provide education for those interested in getting involved in the industry.
Bringing together organizations that can assist citizens in meeting this aspiration is grassroots activism at its finest.
With so many employment opportunities and aspects to legalization, it can be difficult to keep track of every tool available.
For example, when cannabis became legal and the state promised to expunge records, many with convictions were never informed that this process wouldn't happen automatically for some charges.
It's not for nothing that they say knowledge is power.
By making educational resources available, as well as building close connections with communities and organizations that provide relevant services, Ramos wants to give her district the tools to empower itself, and potentially build what far too many communities of color rarely ever have access to: generational wealth and sustainability.
Cover photo: Collage: Liliana Berrocal & Rey Harris