NYC official claims Texas governor is barcoding bussed in migrants
New York, New York - As busses filled with migrants from Texas continues to roll into NYC, officials are now claiming that governor Greg Abbott is barcode tagging the passengers to keep track of them.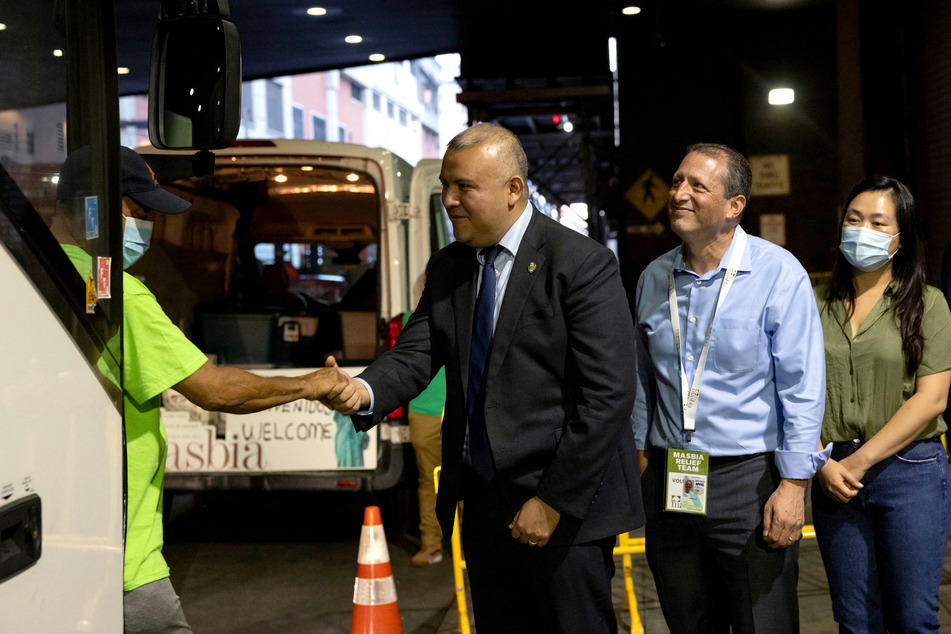 On Wednesday, five more busses carrying around 250 people arrived at the Port Authority Bus Terminal in Manhattan, marking the highest amount of migrants sent in a single day.
Video of the arrival, caught by city officials and shared with CBS, shows some migrants wearing wristbands with barcodes on them.
"Abbott is bar-coding people and treating them as less than human, as if they were cattle," Manuel Castro, the mayor's commissioner of immigrant affairs, told the outlet. "I was incredibly shocked when I saw children with bracelets and bar codes and security personnel treating them as less than human beings."
"It appears to us that asylum seekers are being asked to wear these bracelets with these bar codes to intimidate them, to scare them into remaining on these buses until they arrive in New York City," Castro added, speculating.
Mayor Eric Adams responds Greg Abbott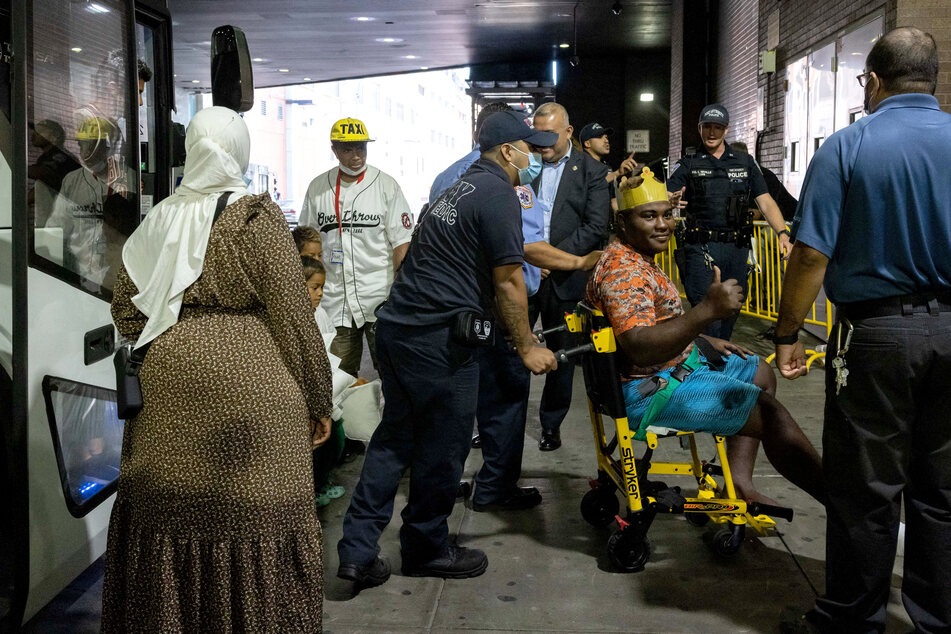 The arrival of the busses has been a part of an ongoing tactic by Texas governor Greg Abbott, who says he is sending migrants to Democratic run cities because he wants to bring attention to issues at the southern border.
Abbott recently called the mayor a hypocrite for requesting the governor stop sending busses to his city, to which Adams had a few choice words of his own.

"Someone get this man a dictionary," Adams joked. "Hypocrisy is claiming you love America and then decrying the words on the Statue of Liberty. To be clear, Mayor Adams and New York City will continue to welcome asylum seekers with open arms."
"These individuals and families have been through hell," he added, "and they deserve more than being used as political pawns by a governor who cares about nothing more than re-election."
Wednesday's arrivals brought the total of migrants bused into NYC to over 1,000 since August 5, and there seems to be no end in sight.
Cover photo: Yuki IWAMURA / AFP