More migrants arrive in NYC as Texas continues border control protest
New York, New York - Another bus of migrants sent from Texas arrived at Port Authority Bus Terminal on Monday, and officials from the Lone Star state say this is just the beginning.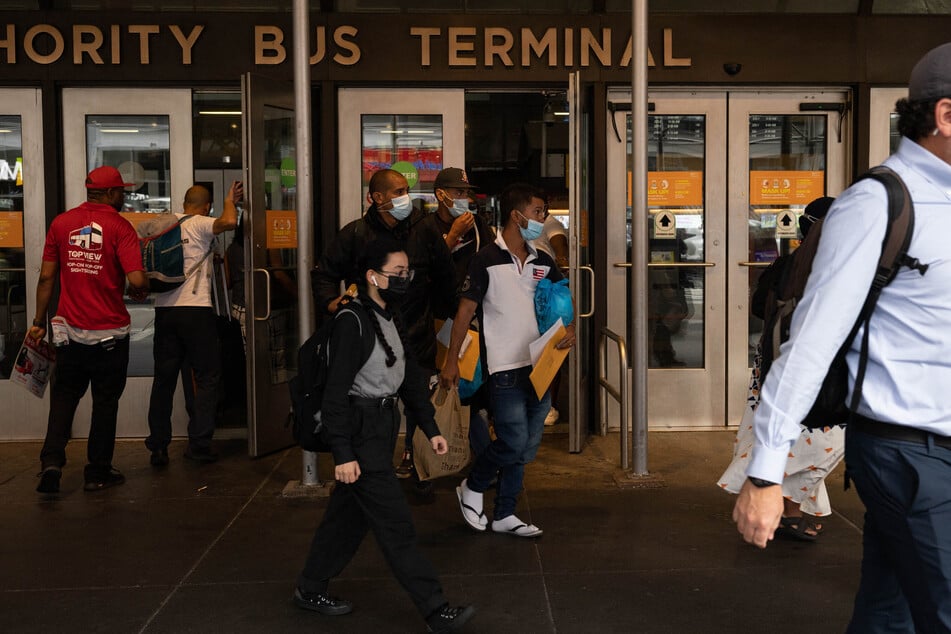 A bus with Texas license plates reached the Manhattan station in Manhattan with even more migrants and asylum seekers than had arrived earlier this month, according to reports.
Manuel Castro, the NYC Commissioner of Immigrant Affairs, was there to welcome and shake the hands of weary travelers. Many, including NYC mayor Eric Adams, have acknowledged the groups are cruelly being used "as political pawns."
"Like we've seen every single day that buses have arrived from Texas, they arrived extremely hungry, thirsty and many fell ill, who are sick," Castro explained to press at the terminal. "We're actually about to transport someone to the hospital who is very ill. We aren't sure what's the situation."
Castro claimed that the migrants are forced to sign documents waiving certain rights before the trip, and that previous arrivals have reported that some families placed on the busses didn't actually want to go to NYC.
"We do know people wanted to leave the buses, and unfortunately, they were met with resistance," he said.
"This is supposed to be a voluntary effort. Then why is it that people are not being allowed to off-board the bus and go to their actual destinations?"
Migrants are being welcomed into New York City
While Adams and Texas governor Greg Abbott have argued publicly on social media about Abbott's protest to bring attention to the issue of border control, Adams hasn't said much recently.
Texas officials, on the other hand, continue to comment and taunt Democrats over the issue. On Monday, Lieutenant Governor Dan Patrick tweeted that they will "keep sending buses" and that "until Democrat governors and mayors speak up, they share the blame with Joe and Kamala."
It seems that there is no end in sight to Texas' protest, but fortunately, the Big Apple seems to be welcoming the migrants with open arms.
Cover photo: Yuki IWAMURA / AFP