Rudy Giuliani: Video shows "assault" that led to arrest of supermarket worker
New York, New York - Rudy Giuliani took a hit – literally – on Sunday over his support for limiting abortion access.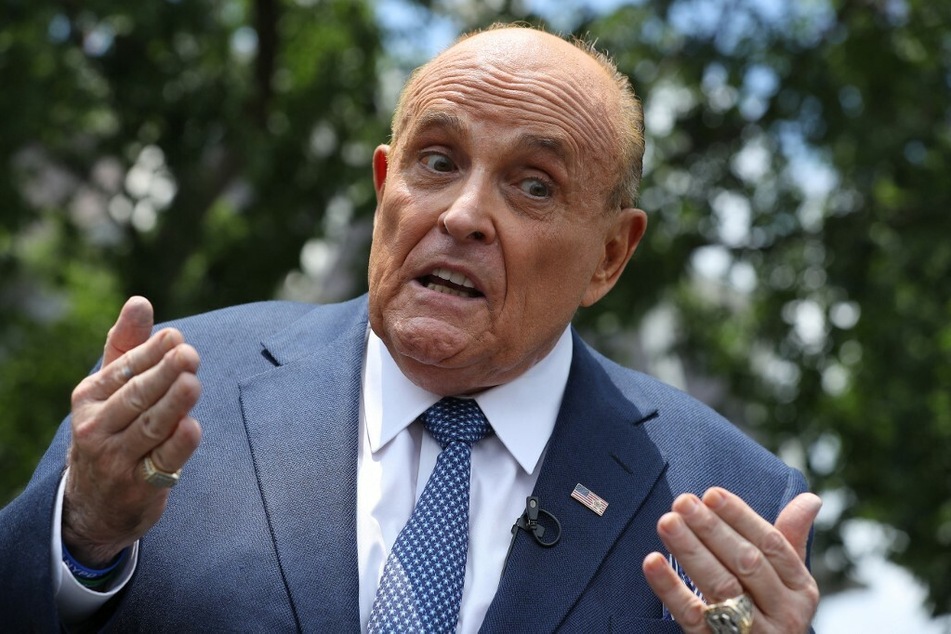 Trump's ex-personal attorney was campaigning at a Staten Island ShopRite for his son Andrew Giuliani's gubernatorial race when a pretty innocuous incident occurred.
Video footage shows a store employee apparently giving Giuliani a mild slap on the back, but the New York Republican had a different take.
"All of a sudden, I feel this, 'Bam!' on my back," Giuliani told the New York Post. "I don't know if they helped me not fall down, but I just about fell down, but I didn't."
"I feel this tremendous pain in my back, and I'm thinking, what the – I didn't even know what it was," he continued. "All of a sudden, I hear this guy say, 'You're a f***ing scumbag,' then he moves away so nobody can grab him."
"And he says, 'You, you're one of the people that's gonna kill women. You're gonna kill women. You and your f***ing friend are gonna kill women.' Then he starts yelling out all kinds of, just curses, and every once in a while, he puts in that woman thing."
The "attack" happened two days after the Supreme Court overturned Roe v. Wade, a 1973 decision which effectively guaranteed the right to an abortion.
"'You guys think you're saving babies, but you're gonna kill women,'" the ShopRite worker said, according to the disgraced ex-NYC mayor.
Giuliani has employee arrested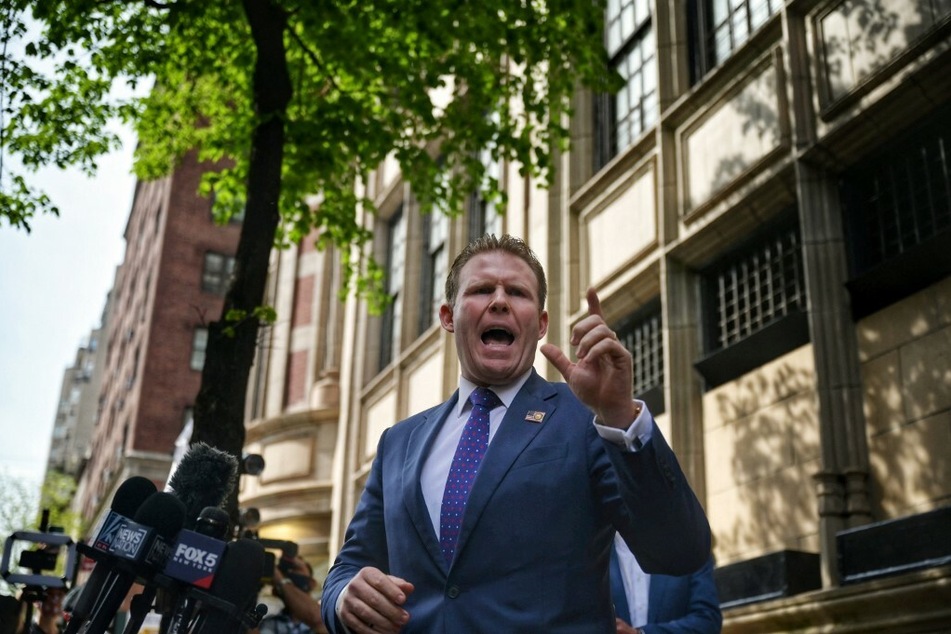 After the incident, Giuliani called the cops and had the employee – 39-year-old Daniel Gill – arrested, leaning into his reputation as a tough-on-crime politician.
"I say to myself, 'You know something? I gotta get this guy arrested,'" Giuliani told the Post. "I talk about 'broken windows' theory all the time. You can't let the little things go."
"I'm like, 'I'm gonna get this guy arrested as an example that you can't do this.' And I said, also, in New York, we don't prosecute people anymore, and one of the reasons I brought crime down is I didn't ignore stuff like this."
Speaking of literal broken windows, Giuliani is himself embroiled in his own "little" controversy over helping to incite the January 6 insurrection while serving as an advisor to Donald Trump. The now-suspended attorney was reportedly drunk on Election Night 2020 when he told Trump to declare victory.
Meanwhile, Gill was charged with second-degree assault involving a person over age 65.
Cover photo: Chip Somodevilla / GETTY IMAGES NORTH AMERICA / Getty Images via AFP