Andrew Giuliani announces GOP bid for New York governor
New York, New York – Andrew Giuliani launched a long-shot 2022 bid for New York governor on Tuesday and vowed to "have a lot of fun" as he seeks to become the first Republican in Albany's Executive Mansion in nearly two decades.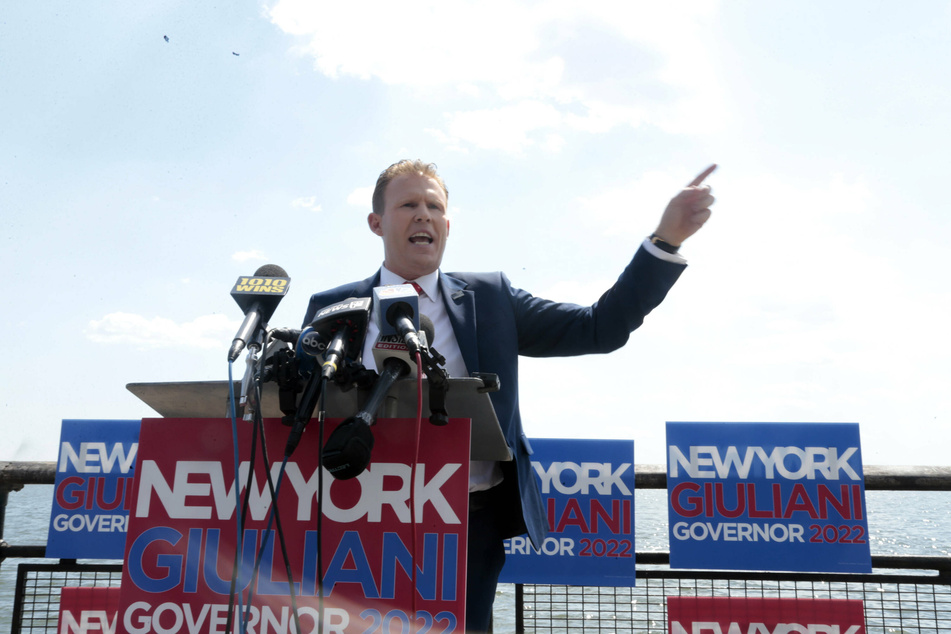 The 35-year-old son of beleaguered ex-Mayor Rudy Giuliani announced his campaign in a Twitter video, making him the second Republican to enter the GOP primary race to unseat Governor Andrew Cuomo next year.
"Lots of exciting times around here," Giuliani, wearing a red tie and blue suit, says in the video. "We're looking forward to saving our state. We're going to work our butts off, and I tell you what: We're going to have a lot of fun doing it."
He was expected to elaborate on his campaign announcement at a press conference in Lower Manhattan's Battery Park on Tuesday afternoon.
Giuliani's campaign could prove a serious headache for Long Island Rep. Lee Zeldin, the other Republican in the race who had hoped to become the sole standard-bearer for Republican voters in next year's gubernatorial election.
The younger Giuliani's campaign launch comes less than three weeks after his father's apartment and law office was raided by the FBI as part of a criminal investigation into his 2019 dealings in Ukraine.
Despite his legal woes, Rudy Giuliani is expected to play a role in his son's campaign.
Former President Donald Trump, who still retains the elder Giuliani as his personal lawyer, has not endorsed in the GOP gubernatorial race yet.
The ex-president's eventual endorsement is expected to carry significant weight and clear the way for a front-runner. Andrew Giuliani said last month that he had spoken to Trump about his gubernatorial aspirations.
Giuliani believes he has a chance in the blue state
New York has not had a Republican governor since Governor George Pataki left office in 2006. Since then, New York has only grown more Democratic, rendering any Republican bid for statewide office highly unlikely to succeed.
But Zeldin and Giuliani are hoping Cuomo's alleged sexual harassment and coronavirus mismanagement scandals could give them a leg up in the deep blue state.
"Make Albany Great Again!" Giuliani tweeted last month amid rumors that he was considering a run.
Cuomo is expected to run for reelection, though he could face a primary challenge from another Democrat amid widespread outrage over his swirling scandals.
The general gubernatorial election is slated for November 8, 2022.
Cover photo: IMAGO / MediaPunch