Biden and Putin schedule another phone call amid Ukraine tensions
Washington DC – The White House has announced that President Joe Biden and Russian President Vladimir Putin will hold yet another phone call amid tensions over Ukraine.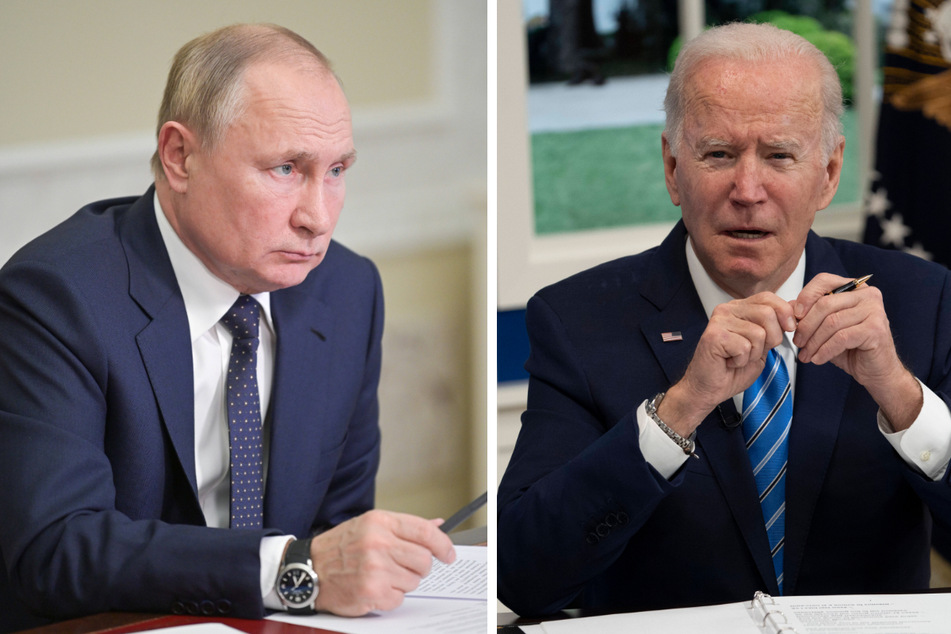 National Security Council spokesperson Emily Horne confirmed that the upcoming call is scheduled for Thursday at 3:30 PM EST, and that it will include "a range of topics, including upcoming diplomatic engagements with Russia."
The call was apparently requested by Putin, and Biden accepted because "he believes when it comes to Russia there is no substitute for direct leader-leader dialogue," an official told CNN.
Fears have grown that Russia is planning to invade Ukraine after it recently stationed more than 100,000 troops near the Ukrainian border.
This week's discussion will be the second virtual call between the two world leaders, who spoke earlier this month about the conflict.
Biden warned during the meeting that an invasion would result in "strong" economic penalties for Russia and promised the deployment of US military to the area should the situation escalate.
Putin subsequently accused the US of using an "aggressive" approach to the dialogue and threatened to "react harshly to the unfriendly steps."
US and Russian officials have also confirmed plans to speak further on January 10 regarding Moscow's security demands, which include a desire for NATO to halt its eastward enlargement and to prevent Ukraine's membership into the alliance. State Department spokesperson Ned Price said on Tuesday that "some things in those proposals will be unacceptable."
He also promised that the US' European allies would receive full transparency and solidarity in the talks.
"We are unified as a NATO alliance on the consequences Russia would face if it moves on Ukraine, but we're also unified in our willingness to engage in principled diplomacy with Russia," Price added.
He also confirmed that Secretary of State Antony Blinken had spoken with Ukrainian President Volodymyr Zelensky on Wednesday.
"Secretary Blinken reiterated the United States' unwavering support for Ukraine's independence, sovereignty, and territorial integrity in the face of Russia's military build-up on Ukraine's borders," Price said. "The two discussed efforts to peacefully resolve the conflict."
Russia and NATO will hold separate talks two days later on January 12, followed by a meeting of the Organization for Security and Cooperation in Europe on January 13.
Cover photo: Collage: IMAGO/ITAR-TASS & UPI Photo