Acknowledgement, redress, closure: What reparations for Black Americans actually mean
Washington DC – In a historic move, the House Judiciary Committee voted 25-17 to recommend the creation of a study commission on reparations for Black Americans.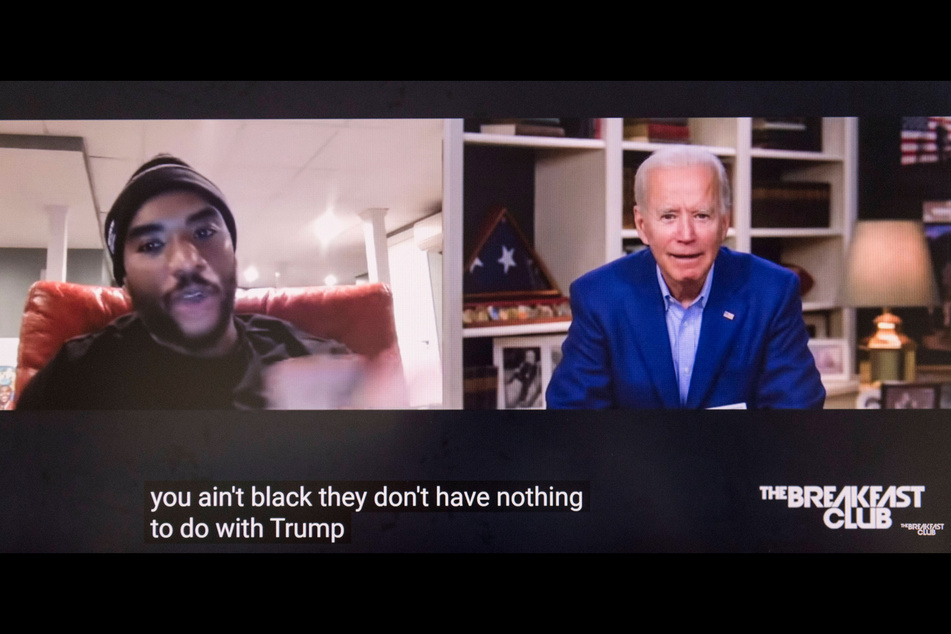 The concept of reparations for Black Americans isn't new. In fact, HR 40, also known as the Commission to Study and Develop Reparation Proposals for African-Americans Act, was originally introduced in 1989, but Wednesday marks the first time lawmakers ever voted on it.

HR 40 still needs to undergo a full vote in the lower chamber, but it is unclear when that might take place. If approved again, the bill would be sent to the Senate.
Many people might not be able to understand the significance of the event for the simple reason that most of our esteemed politicians don't seem to know what "reparations" actually entail.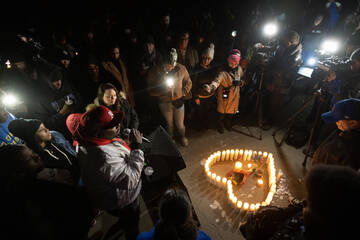 The word got tossed around a lot as 2020 Democratic presidential hopefuls hit the campaign trail, hoping to secure the Black vote for their primary run.
Their appearances in front of primarily Black American audiences often ranged from cringeworthy, like Kamala Harris insisting she did, indeed, inhale while smoking marijuana in college, to insulting, like Joe Biden insinuating that Black people who don't vote for him "ain't Black."
While most of the major Democratic primary candidates expressed support for the HR 40 reparations study bill, Marianne Williamson of Texas was the only one to openly endorse the enactment of a reparations program.
As primary season progressed, talk of reparations among the candidates dwindled, all but disappearing once Biden received the nomination.
But this time around, things might be different, as Wednesday's House vote proves. That makes it all the more crucial to develop an understanding of what reparations are – and what they aren't.
What does "reparations" mean?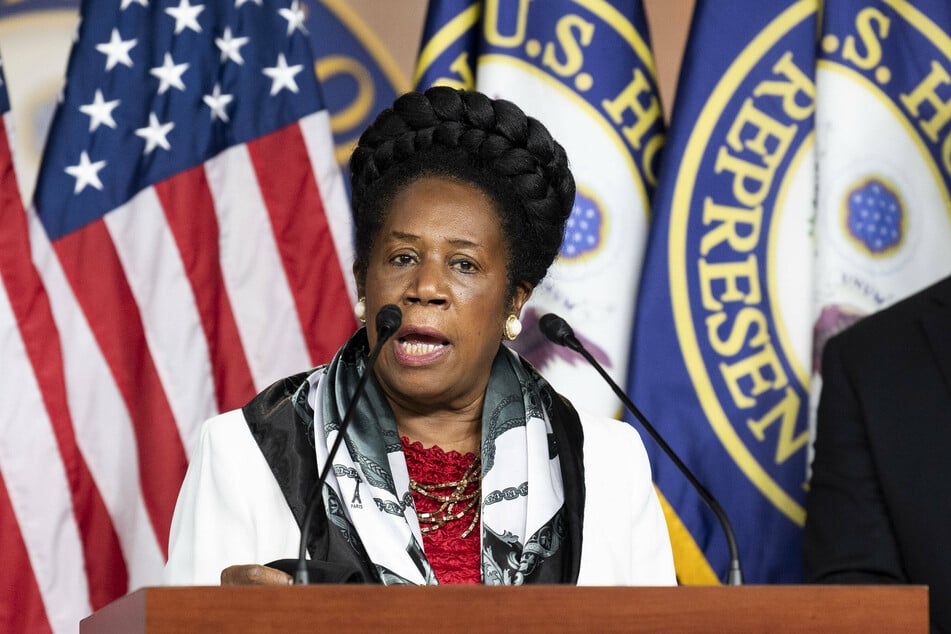 One of the biggest misconceptions around reparations is that people making claims want to blame individuals alive today for wrongs committed in the past.
That's not the case. White people will not have to hand over part of their paychecks to Black people. Reparations would hold the US government – not individuals – accountable.
Think about it: if you found a dead cockroach in your Big Mac, would you sue the cashier who served it to you or McDonald's? You'd probably want an official apology from the restaurant or a change to the health standards, right?
Another big misconception is that reparations just means doling out money. In fact, a true reparations program would extend far beyond simple cash payments.
According to two of the top scholars in the field, William A. Darity Jr. and A. Kirsten Mullen, reparations programs should involve three main components: acknowledgement, redress, and closure (ARC). They detail each in their book From Here to Equality: Reparations for Black Americans in the 21st Century.
ARC is pretty simple: it involves recognizing responsibility and providing restitution for wrongs committed in the past which continue to wreak havoc today. Ideally, the conditions for restitution would be determined by Black Americans, not the US government – the very institution that got us in this mess in the first place.
Finally, closure occurs when the people historically wronged deem the measures sufficient for forgiveness.
Have there ever been reparations programs before?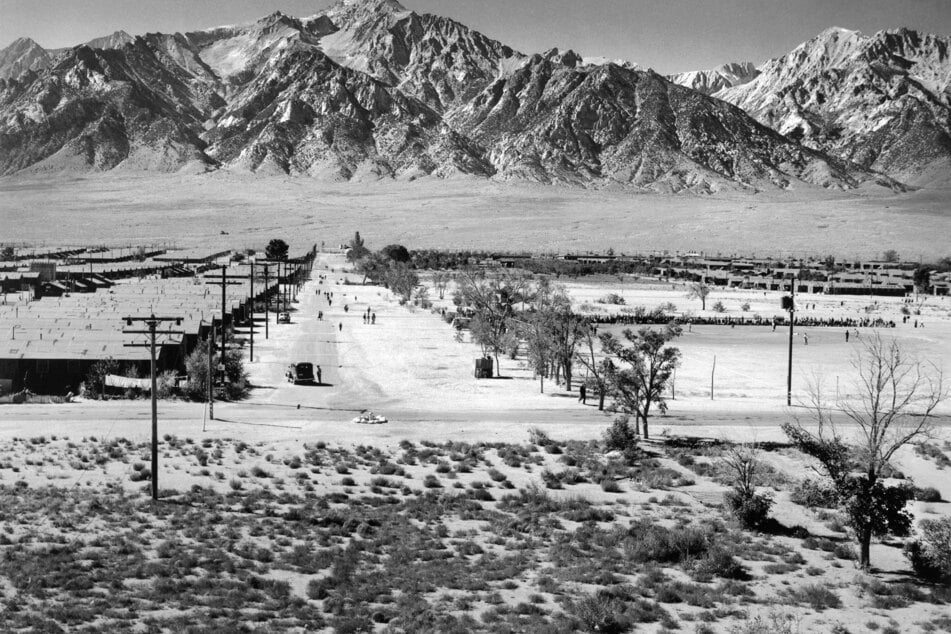 There are a number of examples of reparations programs throughout history, both in the US and around the world.
Let's start at the beginning of our story: the end of slavery in America.
In an ironic twist, the District of Columbia created incentives for emancipation in 1862, offering compensation for each slave liberated. The problem was, that money didn't go to the Black victims first and foremost, but rather to white former slaveowners.
Can you imagine? This policy only deepened the socioeconomic disparities between white and Black people in America at a time when freed slaves desperately needed any help they could get!
Later in US history, the Civil Liberties Act of 1988 granted reparations to Japanese Americans placed in concentration camps during WWII. It also provided funds for a public education program to inform US citizens about these injustices.
This year, Evanston, Illinois, launched its own reparations initiative for Black Americans. The funds are raised through a combination of private donations and tax revenue from the city's legalized marijuana economy. However, the conditions significantly limit participation in the program and restrict Black residents' ability to decide how to use the resources, Evanston Alderwoman Cicely Fleming told USA Today. Fleming was the only city council member to vote against the reparations program, for precisely these reasons.
World history includes several more instances, most notably Germany's program in the aftermath of World War II. The first policy came in 1952, when West Germany agreed to send direct payments to Holocaust victims and their descendants as well as to the State of Israel.
The German government, together with German industries, has since extended its reparations policy toward Israel and other Holocaust victims. It has also offered a sincere apology and invested in educating its citizens about the dangers of history repeating itself.
This continued commitment will likely extend over several generations.
Why should the US government consider reparations for Black Americans?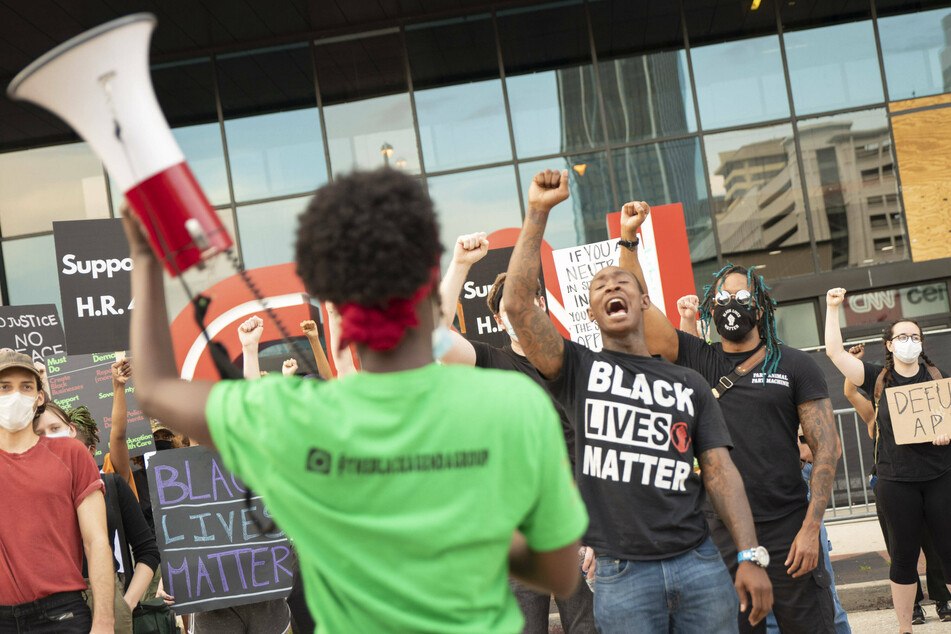 To understand the reasons behind the push for reparations, we have to take a closer look at the uglier side of American history.

The first African slaves arrived in what would become the United States of America in 1619, and slavery wasn't made illegal (except as a form of punishment) until the 13th Amendment passed in 1865.
For most, the barriers to equal participation in the post-Civil War era proved impossible to overcome.
The Homestead Acts of 1862-1866 encouraged Black land ownership, but it was mainly white Americans who gobbled up available land grants, which they used to build their own wealth.
The Black Codes, the most notorious of which were passed in 1865 and 1866, dictated the conditions under which former slaves could work and receive compensation. The laws were used to promote forms of de facto slavery, including sharecropping and forced child labor.
Overt segregation as well as political and economic disenfranchisement by various means continued through the first half of the 20th century. Red-lining systematically denied Black Americans access to public and private goods and services, most notoriously with housing.
Finally, the Civil Rights Act passed in 1964. But just because this legislation went through doesn't mean the exploitation ended. Modern-day police brutality and the broken criminal justice system are two of the most prominent examples of contemporary injustices which have their roots in America's history as a slave state.
And even though Black men got the right to vote in 1870 and Black women in 1920, that doesn't mean they could actually exercise it.
For generations, Black Americans have been denied the right to political determination through various mechanisms including but not limited to: poll taxes, literacy tests, police intimidation, restrictive voter ID laws, gerrymandering, the reduction of polling sites and voting hours, predatory policing, mass incarceration, and felon disenfranchisement.
As recently as March 2021, Georgia passed a new voting law officially adopting several of these methods, which have been proven to have a disproportionately negative impact on racial minorities.
Because of these measures, Black Americans have largely not had the opportunity to seek transformational solutions to historic wrongs through electoral participation.
What does this history mean for us today?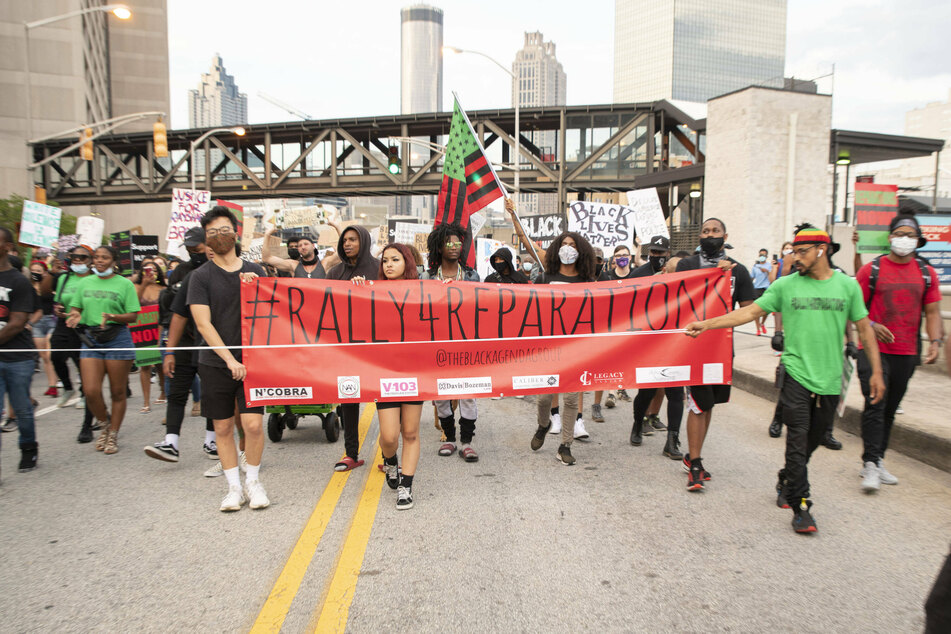 These laws and policies have kept many Black Americans from achieving the same degree of success and security as white Americans.
Darity and Mullen identify wealth, or "the difference between what we own and what we owe," as the best indicator of economic security. Recent data shows that for every dollar white American families hold in wealth, Black families have only 10 cents.
In fact, Black American household heads with college degrees have about $10,000 less in median wealth than white household heads who never completed high school!
The authors show these disparities cannot be explained by differences in savings rates, family structures, or work ethics.
Unsurprisingly, these inequities have devastating impacts on housing, health, education, and environmental safety in Black American communities.
When tracing the history of political and economic disenfranchisement, we can draw a direct line from past to present. We can also see that nothing will change unless the government and other institutions make amends for generations of exploitation and even the playing field.
But it's not enough just to reset the scales of economic power. The government also needs to show it's doing some serious self-reflection and taking concrete steps to ensure nothing like this ever happens again by investing in education and remembrance.
For these reasons, it's impossible to overstate the moral necessity for developing a robust reparations program – with Black Americans at the head of decision-making processes.
Cover photo: IMAGO / ZUMA Wire