No charges filed for the officer who killed Amir Locke during no-knock warrant
Minneapolis, Minnesota - Prosecutors in Minneapolis decided Wednesday to not file charges against a police officer that killed a young Black man named Amir Locke in his home during a no-knock warrant.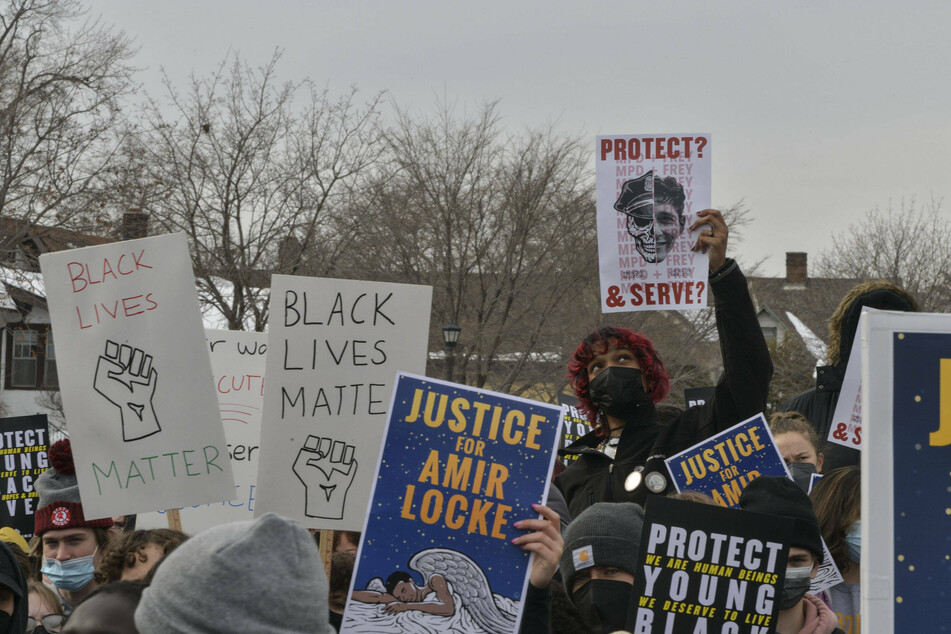 On February 2, Minneapolis SWAT officers forced their way into Locke's home during an investigation of a homicide that occurred in a neighboring town.
Locke was sleeping on a couch, and was startled by the forced entry. Body cam footage shows Locke reaching for a nearby registered fire-arm in what appears to be an act of self-defense.
Officer Mark Hanneman then fatally shoots the 22-year-old three times, less than 10 seconds after entering the apartment.
Locke was not involved in the investigation or listed on the no-knock warrant at all.
Attorney General Keith Ellison and Hennepin County Attorney Michael Freeman determined Wednesday that Hanneman was justified in shooting Locke, saying that cam footage shows him pointing his weapon at officers.
A statement released by attorney Ben Crump, who also defended the family of George Floyd, says the Locke family is "deeply disappointed" by the decision.
"The family and its legal team are firmly committed to their continued fight for justice in the civil court system, in fiercely advocating for the passage of local and national legislation, and taking every other step necessary to ensure accountability for all those responsible for needlessly cutting Amir's life far too short," according to the statement.
It is moments like these when Black America feels as though their lives don't matter in US society.
Cover photo: IMAGO / ZUMA Wire