Protests continue in Minneapolis after police killing of Amir Locke
Minneapolis, Minnesota – Black Lives Matter demonstrators in Minneapolis kicked off another day of protests on Sunday following the police killing of a 22-year-old Black man named Amir Locke.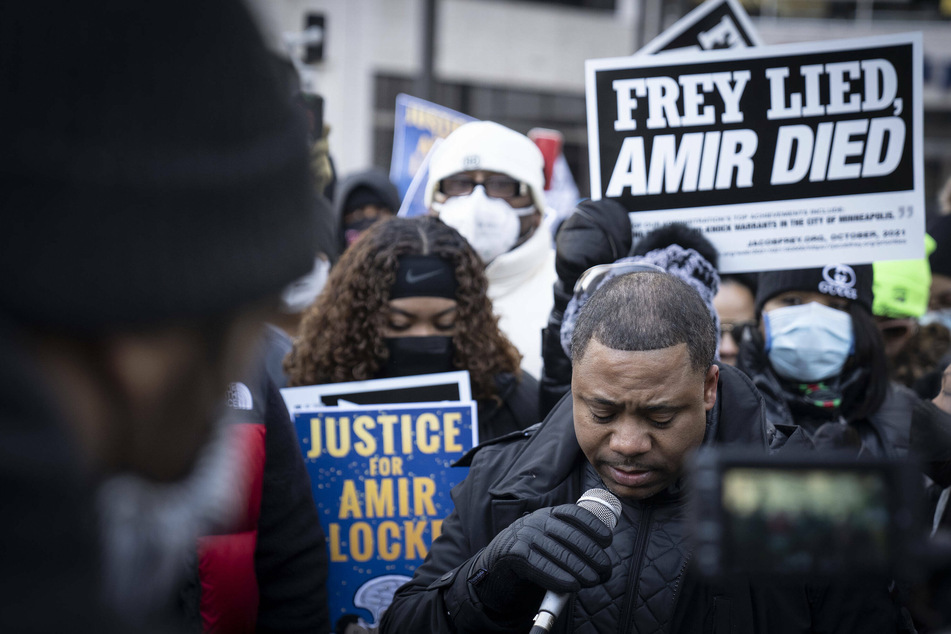 Protests have once again rocked Minneapolis after local police killed yet another Black man not actually wanted for a crime.
This time, Officer Mark Hanneman fatally shot Amir Locke within 10 seconds of a SWAT team entering the apartment on a no-knock warrant, the same type of warrant involved in the police killing of 26-year-old Breonna Taylor.
Locke, whose name was not mentioned on the warrant, did not even live in the apartment. He was sleeping on the couch when police burst through the door, reportedly assisting with a St. Paul police homicide case.
Police only announced their presence as they crossed the threshold of the apartment. Body cam footage shows that Locke appears to have been sleeping or resting underneath a blanket when the surprise raid occurred.
The video then shows Locke reaching for what appears to be a handgun – one his parents say he was legally licensed to own. Locke's family said police startled their son, and he grabbed the gun in self-defense.
That's when police fired, killing the 22-year-old.
The news comes as Minneapolis has been rocked by several recent high-profile police killings, including those of George Floyd in May 2020 and Daunte Wright in April 2021.
Nevertheless, Minneapolis residents in November voted against a ballot measure that would have created a Minneapolis Department of Public Safety and redirected some police department funds to crucial social services.
Protesters demand an end to the violence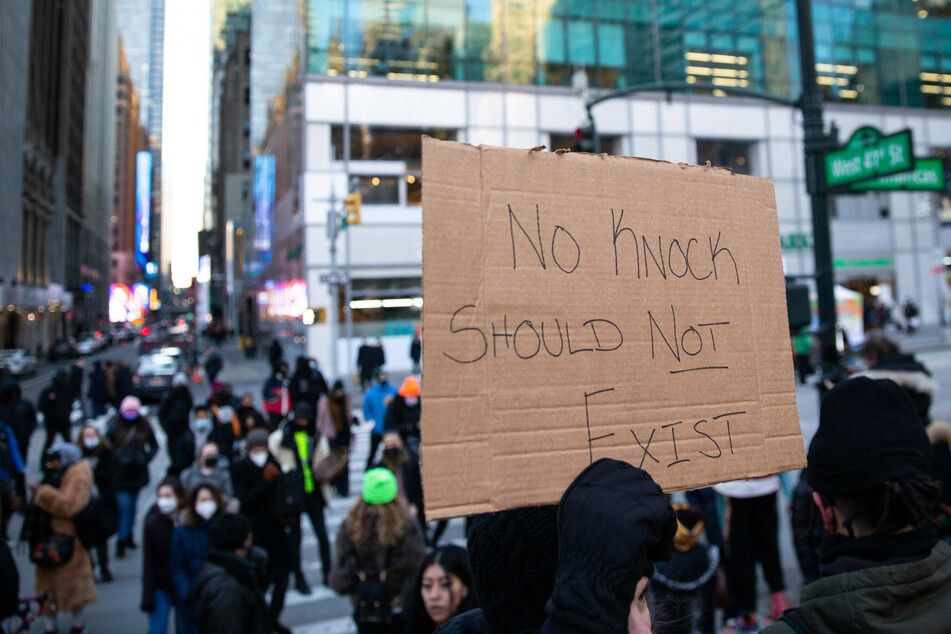 Following the latest incident of police violence, Mayor Jacob Frey instituted a moratorium on no-knock warrants while the city works to implement a law similar to the one passed in Louisville, Kentucky, following the fatal shooting of Breonna Taylor.
Frey said his administration had significantly reduced the use of no-knock warrants since November, but the Minneapolis Star Tribune found that at least 12 such warrants have been issued in 2022 alone.
Many Minneapolis residents are not satisfied that the city government is doing enough to stop the unjust killings of Black Americans.
On Sunday evening, a car caravan of activists drove to what is believed to be the home of Minneapolis' interim police chief, Amelia Huffman. She was not seen to emerge from the home.
"We need to end police brutality, no-knock warrants. Stop the lying," one of the protestors, Butchy Austin, told CBS.
The day before, over 1,000 people gathered in Downtown Minneapolis calling for Hanneman to be fired and indicted on criminal charges, for Huffman to be fired, and for Mayor Frey to resign.
So far, however, no charges have been filed, and Hanneman is on administrative leave.
Cover photo: IMAGO/ZUMA Wire