Sesame Place: Viral video shows mascot shunning Black children
Philadelphia, Pennsylvania - A viral video taken at the Sesame Place theme park in Philadelphia shows a mascot seeming to give two Black children the cold shoulder.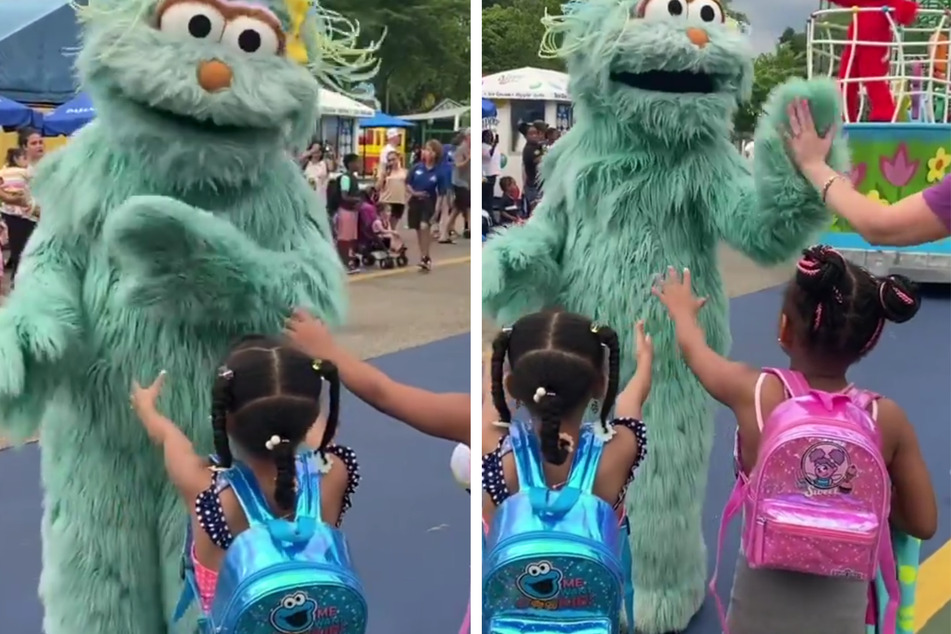 The clip, uploaded to Instagram, shows the girls waiting to greet the mascot Rosita, as she walks along, giving high-fives to other guests.
As Rosita draws closer, the girls attempt to get her attention, but the mascot shakes her head and continues on, leaving the girls with heartbroken looks on their faces.
"We were on our way out of sesame place and the kids wanted to stop to see the characters," the user who posted the video explained. "THIS DISGUSTING person blatantly told our kids NO then proceeded to hug the little white girl next to us! Then when I went to complain about it, they looking at me like I'm crazy."
The video went viral, with many social media users calling the incident racist, prompting the park to apologize in a statement.
"We are committed to making this right. We will conduct training for our employees so they better understand, recognize and deliver an inclusive, equitable and entertaining experience to our guests," the statement said.
Sesame Place: Happiness for some, nightmares for others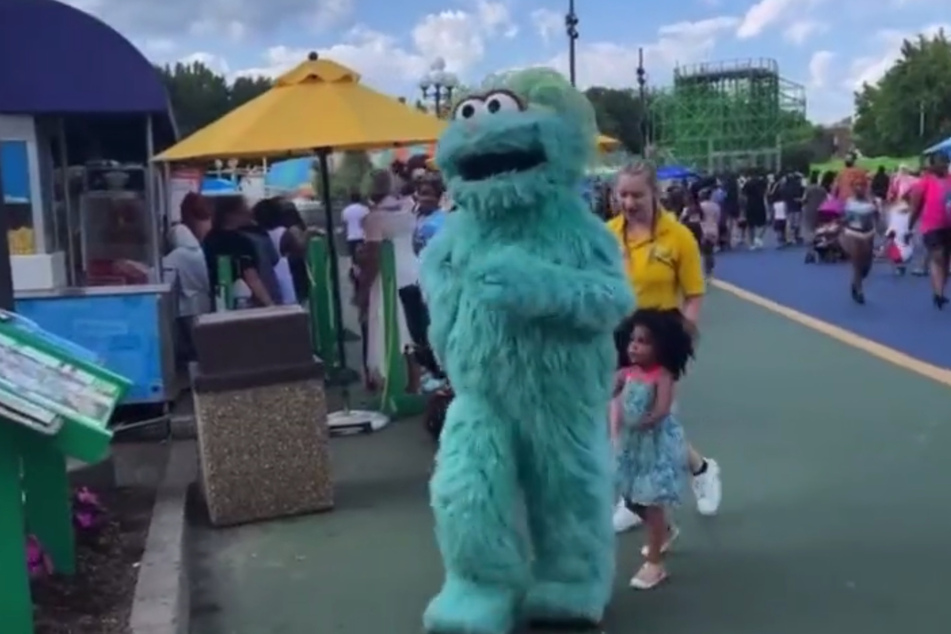 This may not have been an isolated incident, either. Numerous videos have been shared on social media, with many users reacting to what some users are calling a pattern of racist behavior.
"This is absolutely HEARTBREAKING! These two young Queens did NOT deserve to be blatantly singled out and ignored by this #SesameStreet character!" tweeted civil rights advocate and attorney Ben Crump.
"WITNESS THE END OF INNOCENCE. WITNESS THE TRAUMA," tweeted actor Wendell Pierce. "This moment is violent, scarring, psychological abuse. Watching it reminds me of my own. 4 years old on Mardi Gras Day being denied the joy I see other kids having and the realization the horrible reality. The immediate loss. Pain"
Kelly Rolland of Destiny's Child reacted to the clip on her stories, stating, "had that been me, that whole parade would have been in flames. Like, are you serious? You're not going to speak to my child? And did you see that baby's face at the end? The little one with the pink on? She deserves an explanation. Hello."
Attorney B'Ivory LaMarr, who will represent the family, told TMZ they are investigating the incident and may consider legal action in the near future.
Cover photo: Collage: Screenshot / Instagram / __jodiii__